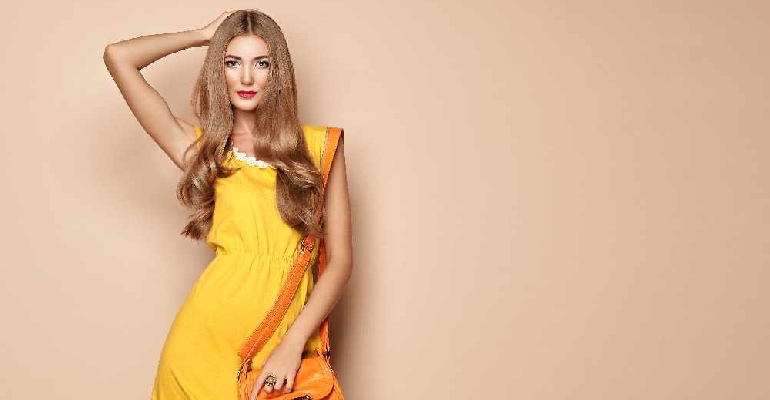 Zesty orange, sherbet lemon and exotic saffron: we go through the essential colours of the season.
Banish lockdown boredom with some mood-boosting colour and dip into fashion's summer palette of bold and beautiful shades. These bright colours will revive your optimism and ignite your energy, reflecting those long hot days of summer.
Here we take a look at the shades on trend for August, with some tips on how to wear them.
Confidently making its way straight from the runway to a store near you, expect to see flame scarlet everywhere. Great for those who want to make a bold statement, it looks good with tanned skin and matching lipstick.
Alternatively, bright zesty orange, sherbet lemon and the more exotic saffron look fabulous on darker skins and are guaranteed to put a zing in your step.
Inspired by the environment, green stays perennially popular but this summer the trend is for chive, a darker and richer shade than the sage and olives of past years. If you prefer a cooler, more refreshing colour, try Biscay green, a subtle shade of aqua.
Or for feminine vibes try on parma violet and coral pink.
For those intimidated by colour, cinnamon stick is a rich brown neutral, which goes well with animal print. In fact, neutrals are a great choice for containing those hyper brights.
Simply add a pop of colour with a well-chosen accessory as you head out into the sunshine.