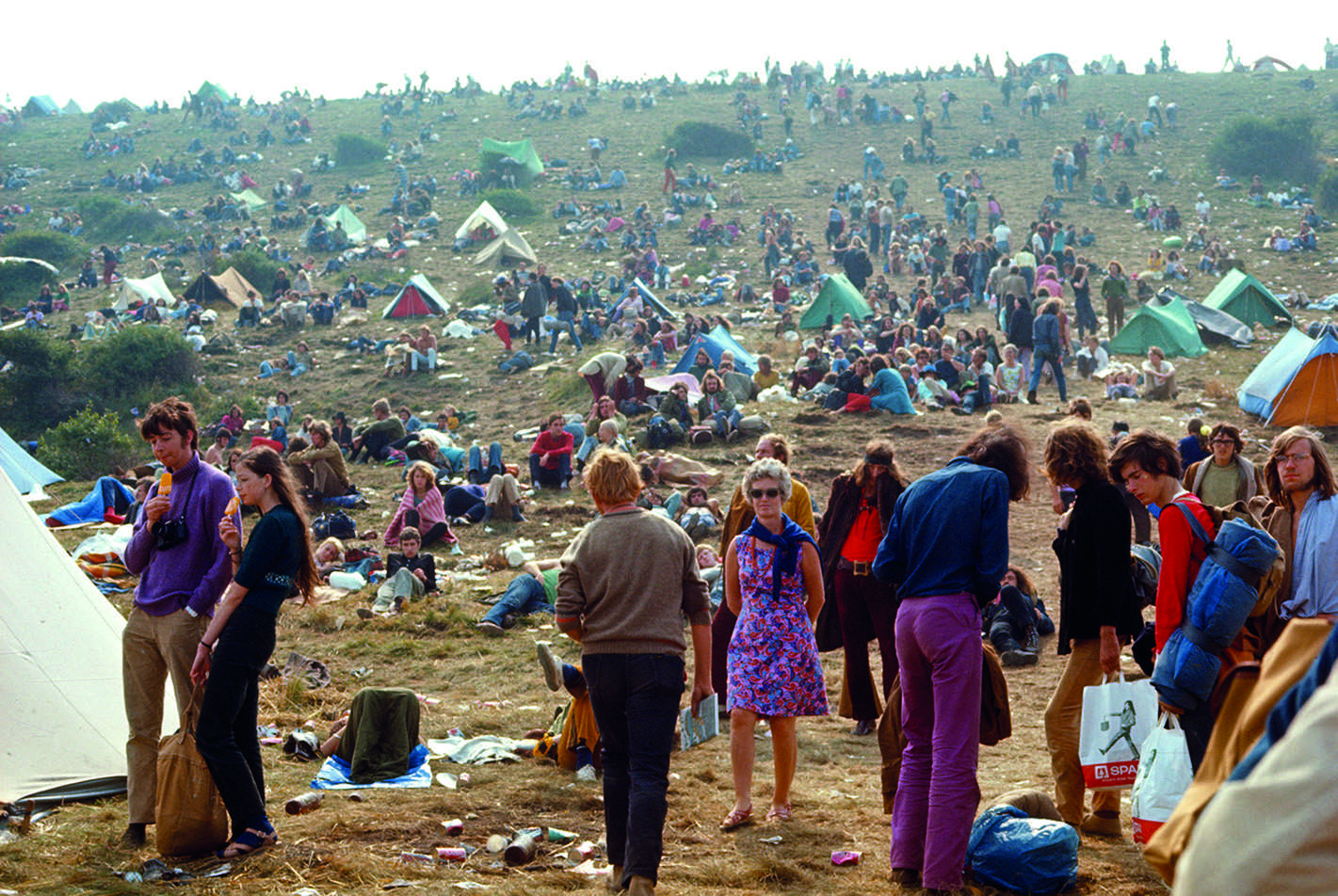 Isle of Wight Festival 1970. Copyright Ken Box
New book, Rocking The Isle of Wight, by Alan and Tom Stroud focuses on the original Isle of Wight festivals that were put on by three Totland brothers, Ronnie, Ray and Bill Foulk.
The book tells the story of the festivals which brought global superstars and hundreds of thousands of music fans to Godshill, Wootton and Freshwater between 1968 and 1970 but from the so far untold local angle. It is a fascinating day by day account of how locals from all walks of life helped the brothers to put on the festivals – and also how many others did not!
It tells how local landowners and a council full of brigadiers, admirals, commanders and generals, all strictly opposed to the festivals, were aided and abetted by the local MP and newspapers, who were firmly against the festivals.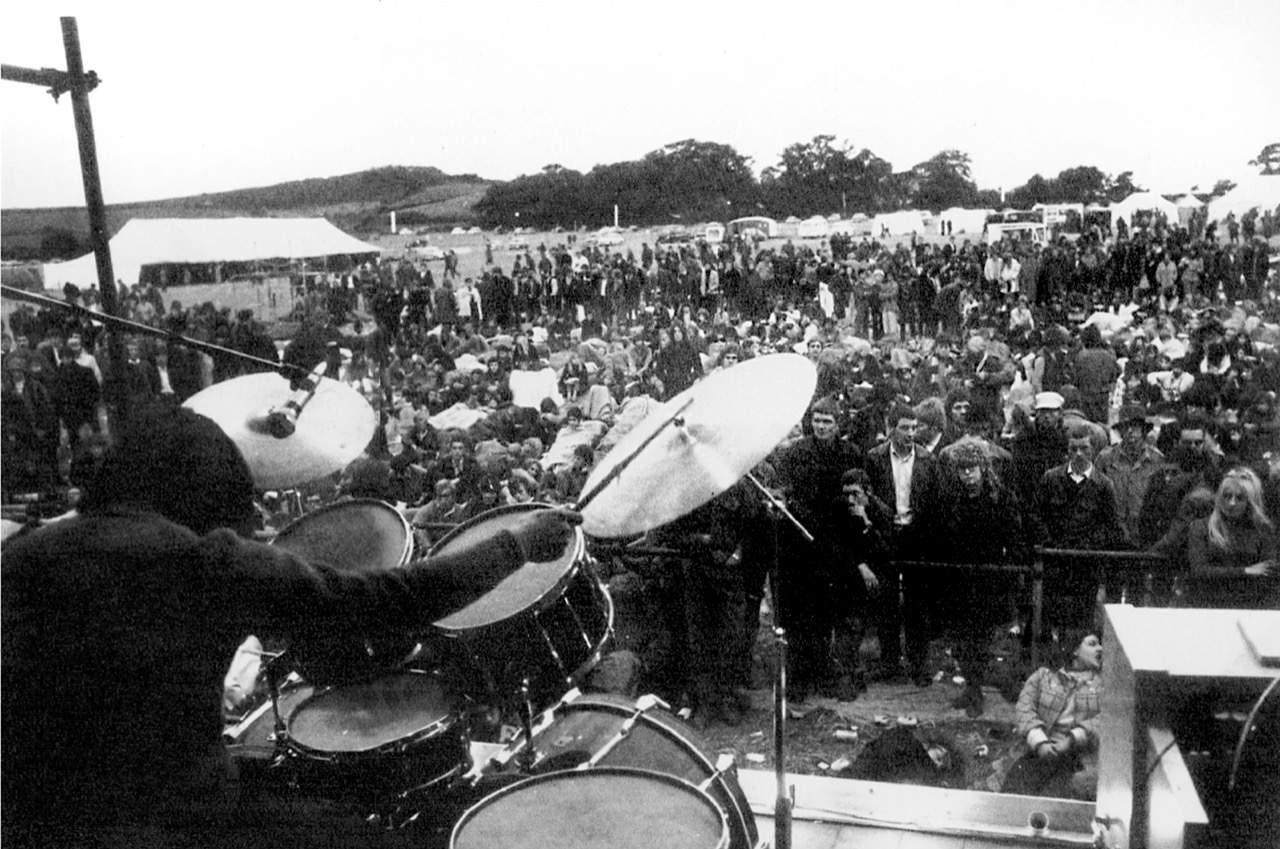 1968 Aynsley Dunbar
In those far off days of the sixties, an outdoor gathering attracting hundreds of thousands was literally unheard of in this country. Pulling off such an event would have been a daunting undertaking for anybody, but three twenty-somethings from Totland, armed with little more than the confidence of youth managed to carry it off. Almost overnight they became daring entrepreneurs who rose to every challenge that came their way. Along the way they sometimes got things wrong but mostly, they got it right.
Over 272 pages long, Rocking The Isle of Wight contains confidential official documents, interviews with locals, unseen correspondence, and over 60 superb quality colour photographs including previously unseen ones of the 1970 festival taken by Ken Box, who taught art at Carisbrooke Grammar at the time.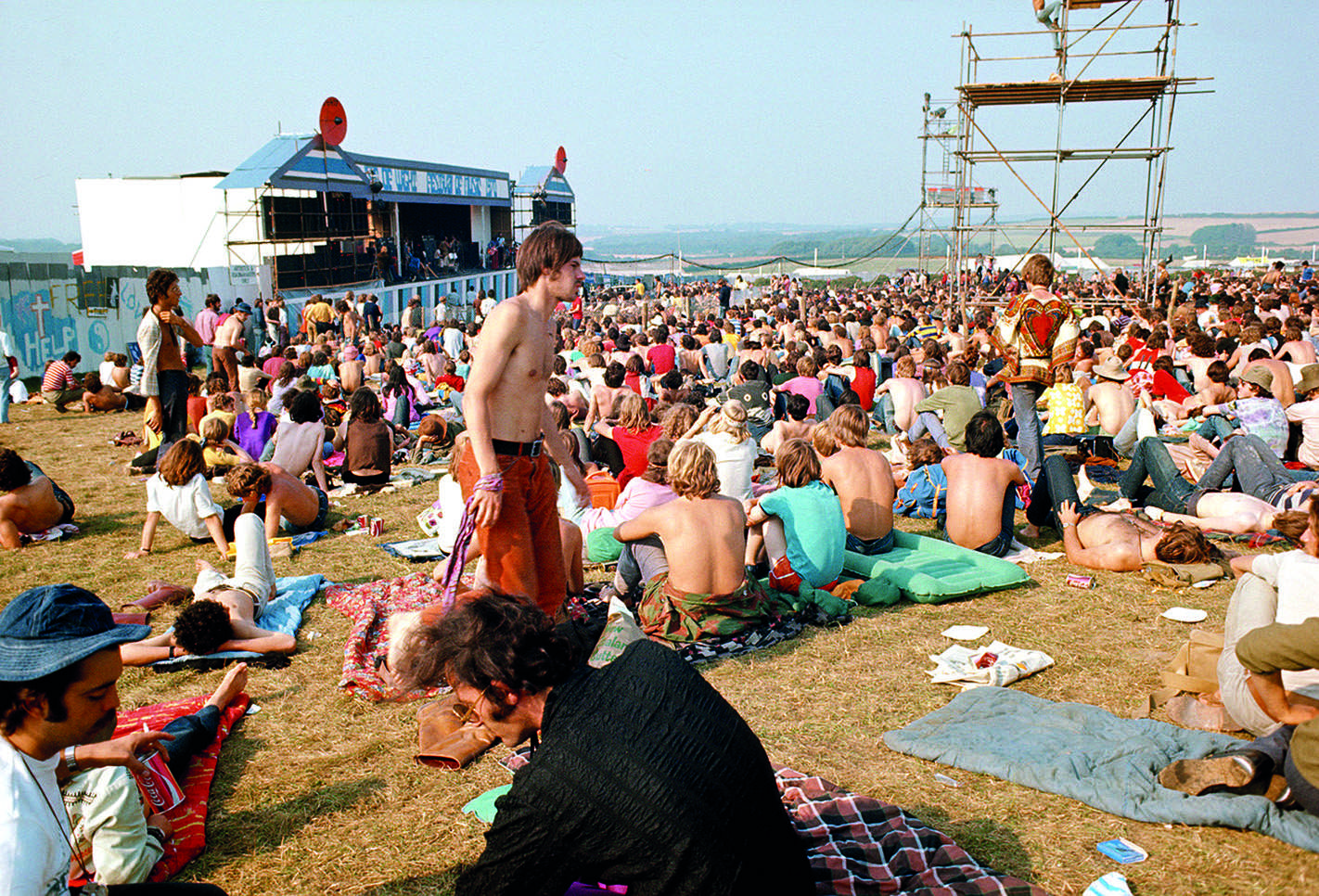 Isle of Wight Festival 1970. Copyright Ken Box.
It is a remarkable story, involving a superstar cast, death threats, High Court battles, an Act of Parliament and huge amounts of money, and the fact that it all happened here on the Island makes the story even more remarkable.
Their first festival in 1968 was a small scale affair at Godshill, attracting between seven and 10,000 fans, and encouraged by making a small profit, the brothers decided to hold a bigger and better event in 1969. Against all the odds the Foulk brothers persuaded Bob Dylan to perform in a field at Wootton and become part of the largest outdoor assembly ever seen in this country and literally invented the British rock festival. The event was a success and with their stars in the ascendant they announced a festival the following year.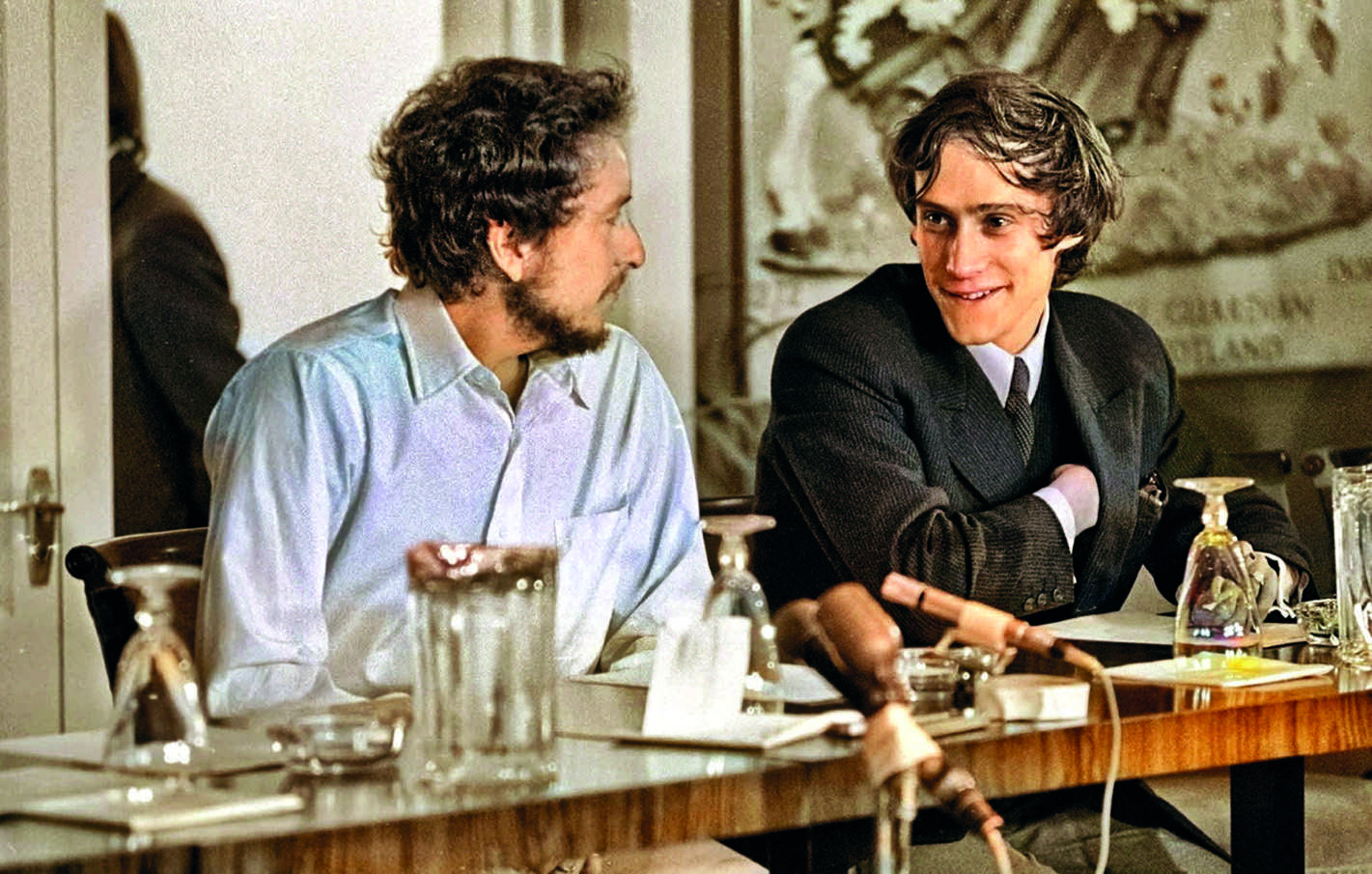 Bob Dylan, gave a press conference at the long gone Halland Hotel at Seaview. Alongside him is Ray Foulk.

At that point they seemed invincible and it seemed the Isle of Wight Festival was here to stay. But it was not to be. They were stopped dead in their tracks in 1970 just as their careers were about to take off. Their downfall was being forced by the council to use the Afton site. Between 250 and 300,000 fans attended but many used the downs overlooking the arena to watch the performances for free rather than buy a ticket. Musically a huge success, it was a financial disaster and the brothers lost everything.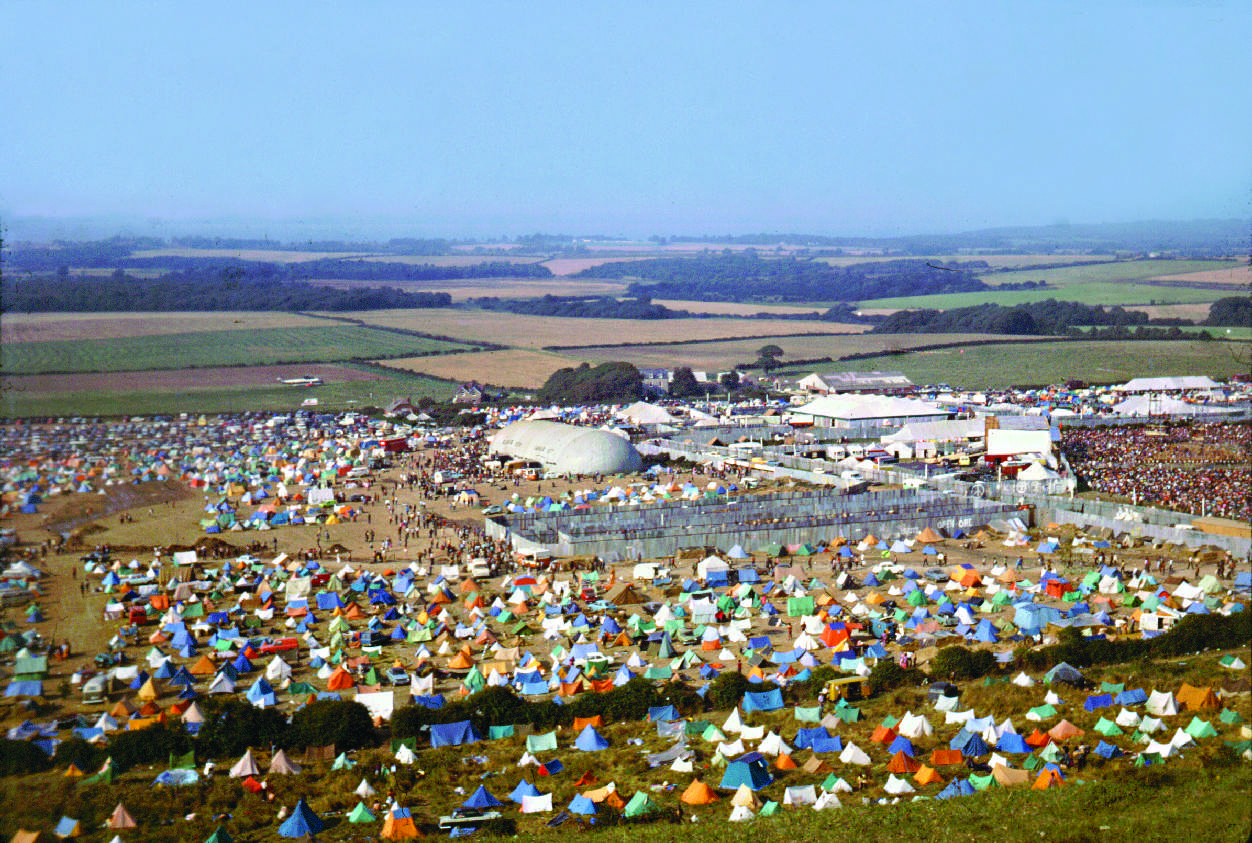 Isle of Wight Festival 1970. Copyright Cowes Heritage.
Rocking The Isle of Wight has a commentary throughout the book by Ray Foulk, who says: "The book contains refreshing revelations after half a century of exaggerations, confusions and downright untruths. The Strouds are more than qualified to undertake this comprehensive examination of the original Isle of Wight Festivals."
Signed copies of Rocking The Isle of Wight can be bought from the website rockingtheisleofwight.com. It is published by Now And Then Books at £13.95 and is available from Chivertons of Cowes, Farnsworths and Waterstones in Newport, Ryde Bookshop, Holdings of Yarmouth; Occasions in Ventnor and Glyn Morgan in Shanklin.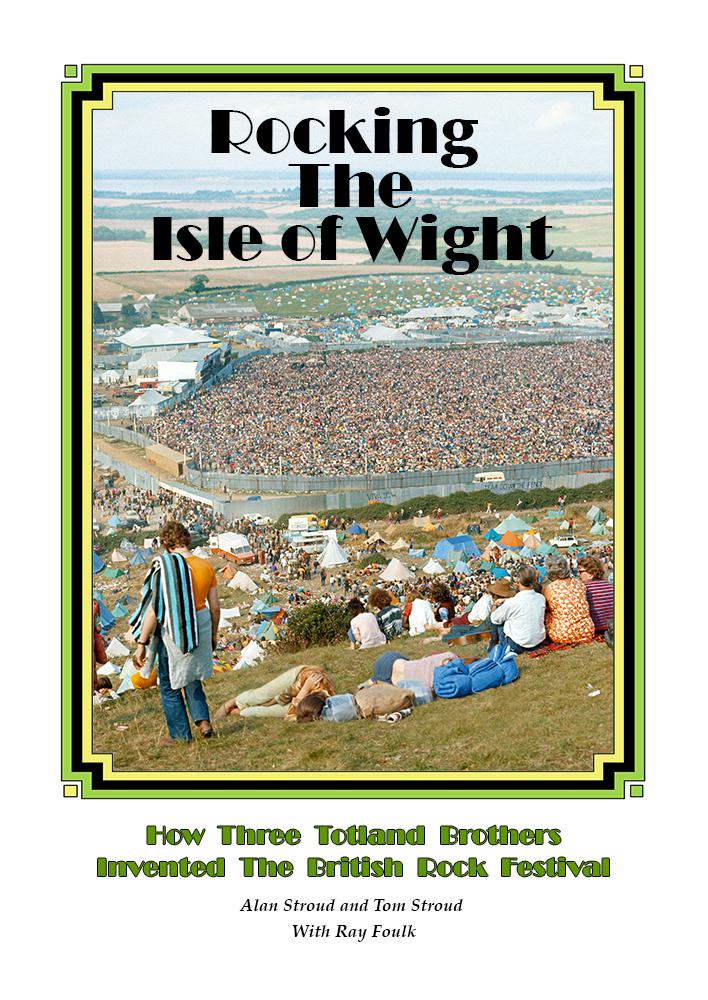 WIN ONE OF FIVE COPIES OF THE BOOK. Simply email win@iwbeacon.com with your name and number by January 31st to be entered into the draw.