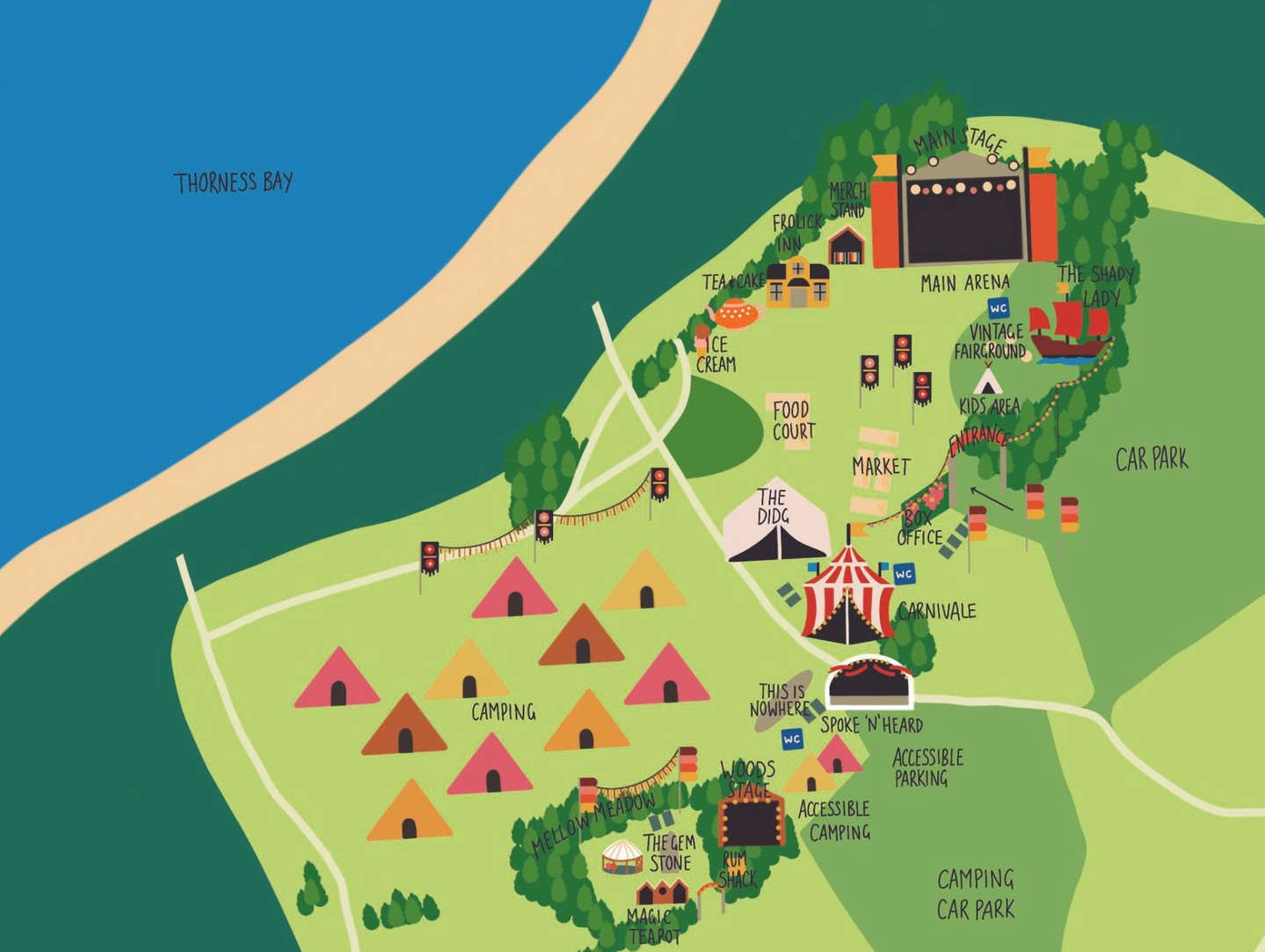 The Isle of Wight's Rhythmtree Festival is back at a new location from today (Friday).
The popular event has been absent for the last two years, due to COVID restrictions, but is now back for its 10th year celebration.
This year, Rhythmtree will be happening at a new site at Sticelett Farm in Thorness (located between Porchfield and Gurnard).
Organisers said:
"Well, here we are, the 10th Rhythmtree and what a journey it's been.
"We so proudly present a new Rhythmtree generation, as the tots who once were having their faces painted and dressing up so many years ago are now building stages, working on stalls and performing at the 2022 festival.
"Moving sites has been a test, but our Rhythmtree network is strong and our friendships stronger as the difficulties have been over come one by one. We evolved at Three Gates Farm and Jill's Woods will always be in our hearts, however, presenting you with a brand new coastal site to celebrate our 10th anniversary has been an incredible opportunity for new beginnings.
"As we start our next chapter and celebrate the 10th Rhythmtree we ask you all raise your eyes to the stars and remember three people we lost along the way. They put their magic into Rhythmtree with both their sheer presence and commitment. We know Pete, Jill and Gem are still sprinkling stardust on us — especially this weekend."
Over three days on July 8, 9 and 10, acts will include indie band Turin Brakes, reggae's finest The Wailers, English singer-songwriter Badly Drawn Boy and American funk and disco band, The Fatback Band.
Rhythmtree 2022 will also feature The Frolick Inn, The Didg, The Rum Shack, The Magic Teapot, a beautiful healing field, Woods Stage, a new world of children's creative activities, Spoken Word and Carnivale.
The new leafy tree bordered site will host a vibrant carnival procession and be peppered with local food stalls and craft exhibits.
Organisers added:
"The Rhythmtree journey will be familiar, comforting and promises to be a voyage of discovery.
"The last Rhythmtree show was described as 'pretty near perfect' in the eFestivals review and the festival itself has undoubtedly stood the test of time with a decade of shows bringing industry giants such as Led Zeppelin's Robert Plant and legendry drummer, Ginger Baker, to a field on a farm — on the Isle of Wight.
"Nothing has changed, yet everything is different as it has been nurtured and developed. Now, from a wealth of experience, love and unbridled optimism we present to you. It's time to trust the magic of new Rhythmtree beginnings."
Tickets are still available at https://www.rhythmtree.co.uk/ and on the gate.