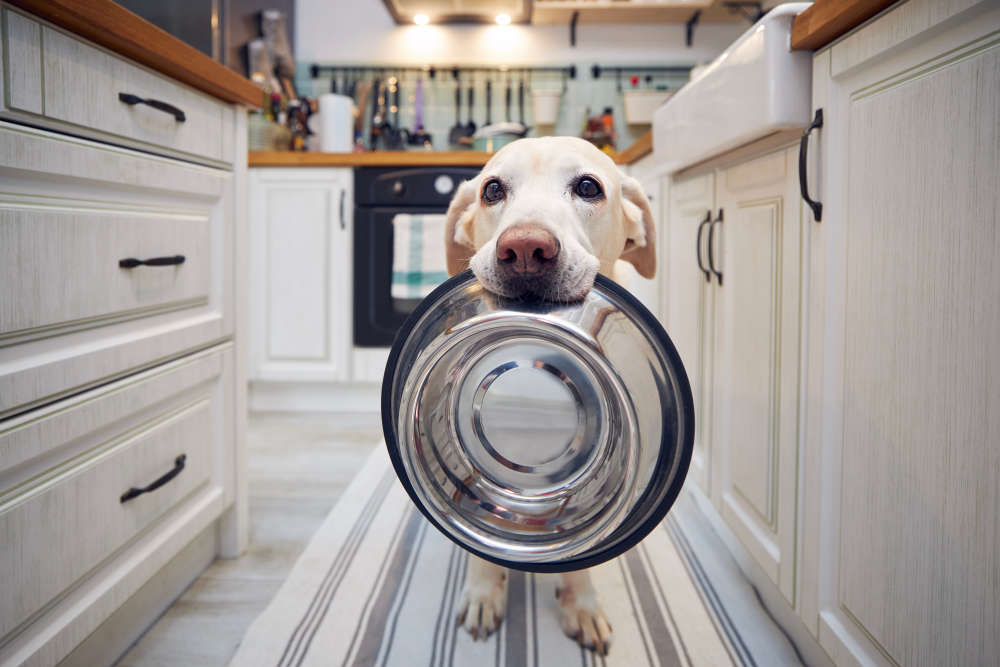 Put some homemade ingenuity into your pet's mealtimes, with these freshly made fish dishes.
DOGS: SUPER SALMON
Ingredients
1oz per 10lb of dog of salmon portions (inc. skins)
1 squash
1 head of broccoli (including stem)
2 tbsp of olive oil
2 carrots
3 potatoes
Peel carrots. Cut broccoli stem and squash, take peelings for dog. Mix together and oven bake.

Shave potatoes into flat pieces and cover with 1 tbsp of olive oil and place in the oven.

Cover the salmon in the other tbsp of olive oil and pan fry at a medium temperature skin-side down first. Once flipped, pull the crispy skin off and leave to cool for 15-20 mins.

Finally, mix skins together then place in the dog's bowl.
CATS: FISH FINESSE
Ingredients
1 tbsp of sunflower seed oil
1 cup of canned mackerel
1 tbsp of cooked organic brown rice
1-2 tbsp of chicken or beef broth
Put all the above into a food processor and pulse until blended.

Serve immediately - any leftovers can be refrigerated for up to three days.