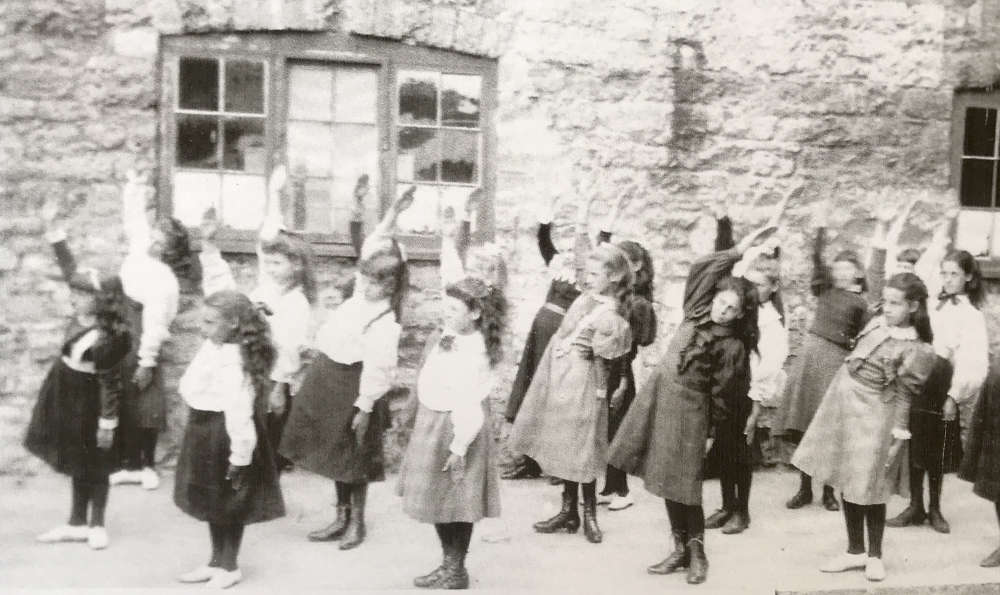 If you live in Cowes, your home may once have been one of the many small independent schools to be found around the town between 1785 and 1950.
Often run by unqualified people, who mainly set their own rules and standards, they included the Cowes Grammar School in Union Road, which started as the Cowes Navigational School in 1886, and Westbourne House, in Birmingham Road, Cowes, opened as a school around 1800 for the Arnold children (who included future Rugby School headmaster Thomas Arnold).
In the early 1860s Cowes enjoyed a boom time and, as terraces of houses sprung up, the York Street National School was erected thanks to private subscriptions and a government grant. It closed in February 1959 and there is now a terrace of modern houses on the site.
Across town, the larger Denmark Road School was built in 1907 and is remembered by many older Islanders – one famous old boy was the broadcaster Cliff Michelmore, who was head boy. It was pulled down in the 1990s and is now a large apartment complex. Almost next door, on what is now the M&S car park, was the smaller Cross Street School, built in 1821.
Many ex pupils remembered the little bottles of milk each child received at breaktime – and how these would be frozen in winter, then sour after being thawed on the old classroom heaters.
"It put me off milk for life," was a common comment at the exhibition.
The sherbet and lemonade shop opposite Denmark Road School was recalled more fondly by many.
''There were probably 150 children going to York Street School and we left at the ageof11andmovedtoa secondary school – either Denmark Road or Cross Street School.

"To go to Denmark Road School we had to pass an exam and if you failed you went to Cross Street. I could never understand this as we were all much the same and in later life most of us had good jobs and grew up as good citizens.'' – William John Vallender, former York Street School pupil.
Cowes High School was built in the 1940s, when the school leaving age was raised from 14 to 15 and more secondary places were needed. It has now been demolished and replaced by Cowes Enterprise College.
The School Days exhibition was held by Cowes Heritage and Community Group, which looks after archives and photos for the Cowes area at the Beckford Centre, in Beckford Road, Cowes. It also provides a community space in the town centre for groups and social events.
If you missed the exhibition, or want to find out more about old schools in Cowes, see the website: chcg.org.uk or send a message via the Facebook group Cowes Heritage and Community Group.