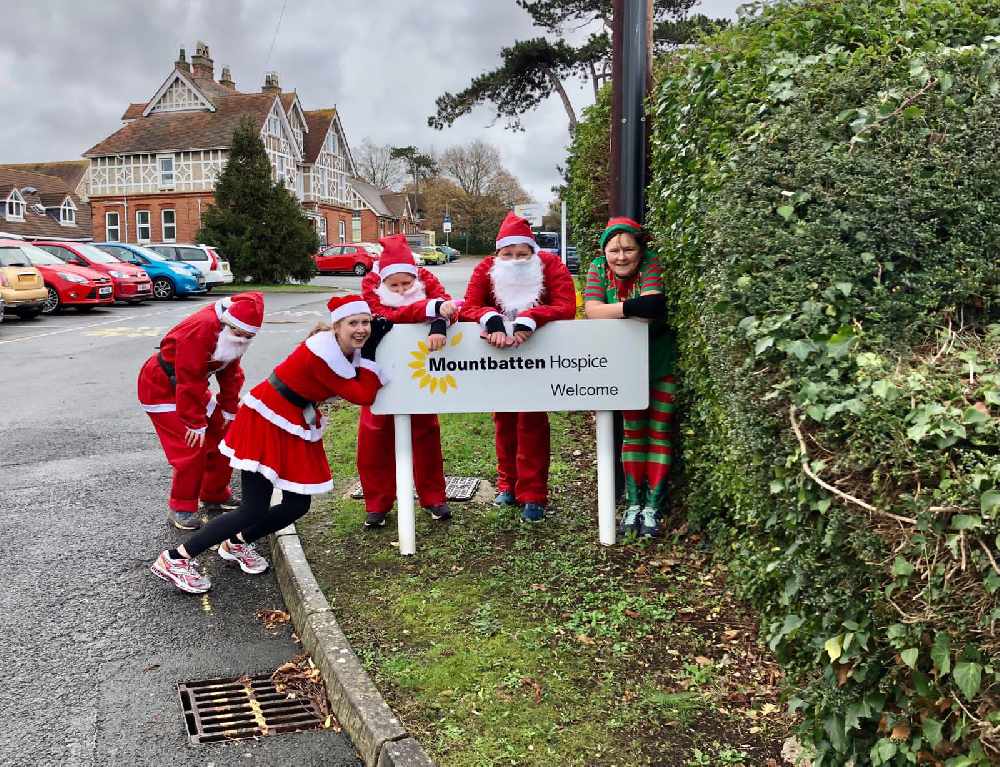 ​​​​​​​Despite the official annual Santa Dash being cancelled earlier this month, Mountbatten nurses, volunteers and their families walked, ran, or cycled a combined total of over 90km to raise funds for the Island's hospice.
Their individual festive challenges took place all over the Island during December and were completed in fancy dress.
"The enthusiasm of our staff and willingness to go the extra mile never cease to amaze me," said Mountbatten CEO Nigel Hartley. "With the Santa Dash cancelled due to the pandemic, we knew it meant a loss of over 5k of income at the end of one of our toughest years financially, so it's incredible to see them raise such a large amount. They did this in their own time with love and kindness for those we care for."
"I would like to say a huge thank you to all our staff and the Island community who continue to support us." Nigel added.
If people wish to donate or fundraise on behalf of Mountbatten please visit www.mountbatten.org.uk