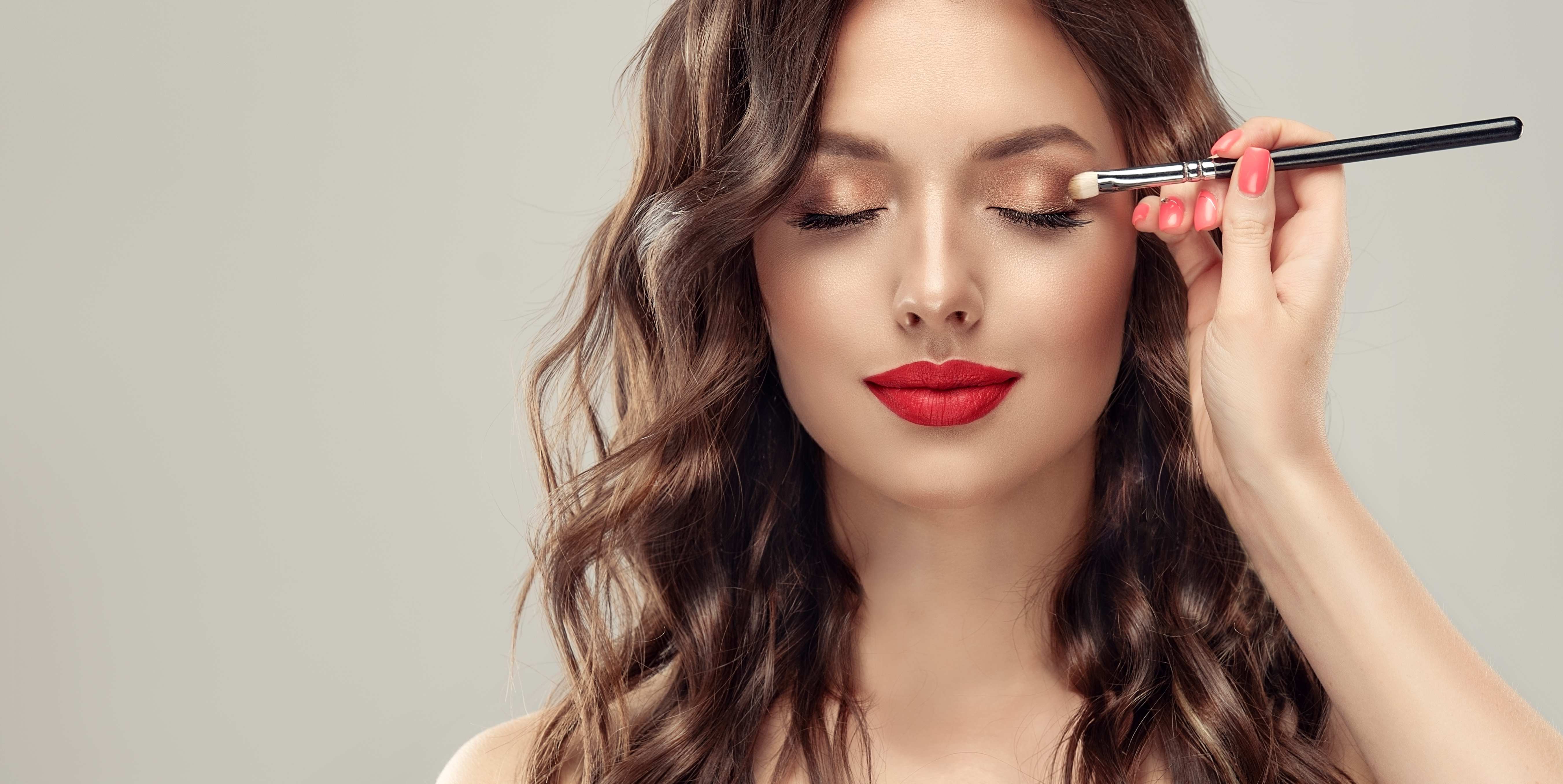 We look at the coming season's makeup trends to enhance your features.
While the 'Covid-era' has hit beauty salons hard, sales of colour cosmetics have soared as lockdown gives us more time to experiment with different looks. Here we check-out this season's latest makeup trends.
Eye Power
With face masks now 'de rigueur' while out and about, our eyes will need to do all of the talking and the current trend is for bold colour, lush lashes and strong brows. This is the ideal time to test new eye makeup, practise skills you normally wouldn't have time for and try out a range of new looks.
Autumn's biggest trend is for coloured eyeliner – the brighter the better – which can add a pop of colour without being too overbearing. Try bright blues, pinks, greens and oranges, while white eyeliner will both enlarge and brighten your eyes. Experiment by lining the eye in the same colour or using a lighter shade on top or even a contrasting colour to really make an impact. Try thinking of eye colour as an accessory, able to provide a flash of brightness to complement a neutral outfit (or mask).
In terms of texture, this season's trend is for glossy eyeshadows – add a few pearls of gloss just above your lash line and blend to create the same striking effect as a smoky eye but in half the time. For those not quite ready to give up their smoky eye, try swapping blacks and greys for deep greens, rich purples or royal blues. For those happy to step into the limelight, adding studs, crystals or even creating animal prints above your lash line will definitely turn heads.
Lashes & Brows
The adventurous can also make a statement with neon-coloured mascara and playful lashes. This season the trend is for the theatrical and extreme, with false lashes embellished with feathers, metallic strips and even flowers. For those looking for more of an understated look, choose a mascara for volume, thickness, length or definition. Add impact by using a lash-pumping primer underneath and an eyelash curler to maximise the effects of the mascara.
Strong and structured brows provide the perfect frame for eye makeup. To keep yours in place, invest in either a clear or coloured brow gel for a polished finish.
Lush Lips
While lipstick and mask-wearing are not a great combination there will still be times when you want your lips to shine. Nudes and barely there lip stains are both easy to wear and low maintenance. What's more, they will balance and not compete with this season's bold eye makeup. For those preferring a more understated eye colour, a strong lip looks fabulous. Dark berry, bright pink and terracotta shades in a glossy finish are current favourites.