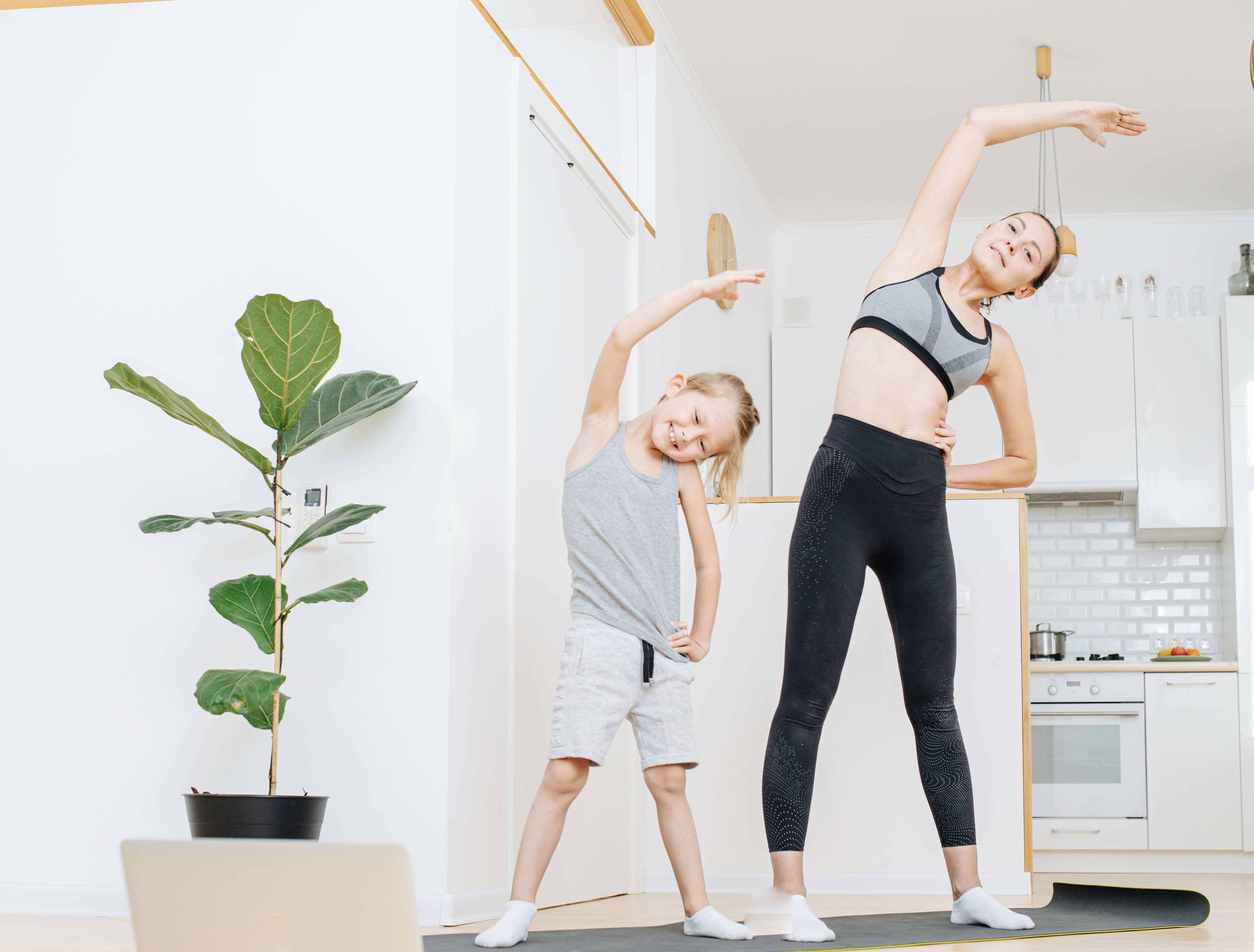 It's not easy to juggle fitness and home schooling during a lockdown – but according to Hanna Prince, by combining the two you can keep everyone happy.
It's tempting to spend a winter lockdown glued to the couch, but getting active can ease winter blues, boost vitamin D levels and improve the whole family's health. Here's how to kick off a winter of fitness-focused family fun.
GO RUN-CYCLING
It's unlikely you'll convince a seven-year-old to go for a run – but what about heading out for a fun cycle while you jog alongside them? Most kids are happy to pootle around on their bikes for unlimited time periods. The only challenge you might have is keeping up. There are plenty of brilliant places to run and cycle around the Island.
WORK FITNESS INTO YOUR ROUTINE
If your kids have a regular time for schoolwork each day, why not begin with a short fitness routine? Spending ten minutes together skipping, hula hooping or just dancing to crazy music will put them in the right frame of mind for some school work (and it makes for great-quality family time too). Family friendly fitness videos are also a great way to get everyone moving.
SWAP WALKING FOR QUESTING
Walks are boring (at least in the minds of most kids). Quests, on the other hand, are amazingly fun. Turn a fitness-boost hike into something more imaginative by taking on the roles of different characters from a story. Maybe you're Frodo, Sam and Gandalf en route to Mount Doom. Perhaps you're Anna and Kristoff searching for Elsa's ice palace. Or Robin and Little John escaping from the Sheriff of Nottingham. Imagination games work a treat when it comes to keeping up motivation – particularly for younger kids. If they're a little older, a 'treasure hunting' activity such as geocaching or orienteering can add extra interest to a walk.
COMPETE WITH WEARABLES
Using wearable technology to set challenges and track progress is proven to help adults shape up – and now there are plenty of wearable options out there for children as well. Some allow you to hold competitions with other members of the family. Most kids can be convinced to get off the couch if it involved beating Mum or Dad's step count!