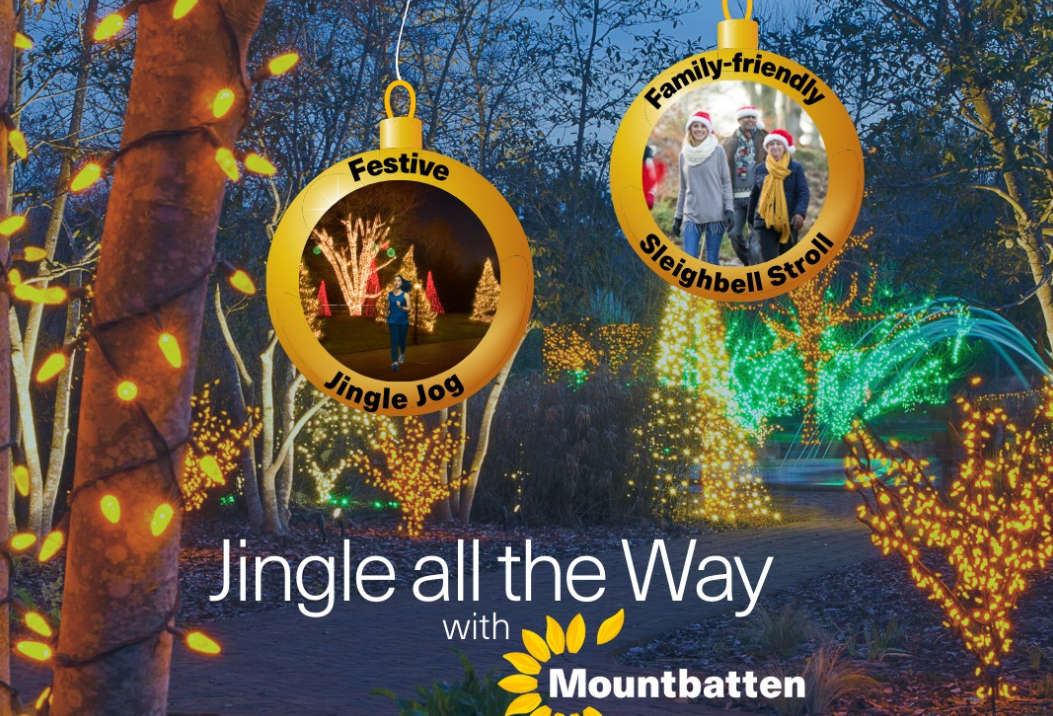 A new festive fundraiser is coming to the Isle of Wight for Mountbatten.
Jingle all the Way will see two illuminated Christmas trails, live entertainment and a winter wonderland theme at Ventnor Botanic Garden in the run up to Christmas.
The event, which will replace the annual Santa Dash, is being held on the afternoon and evening of Sunday, December 18. Tickets are on sale now.
On one route, the Jingle Jog offers a festive 1K circuit for runners, while the Sleighbell Stroll provides an accessible walk, featuring live acts, music, acrobatics and more, via an alternative route.
Mountbatten's Major Events Fundraiser, Lorraine White, said:
"Whether you want to be showered in snow as you run laps of our Christmas circuit or you fancy being serenaded as you stroll through our spectacular winter wonderland, this is the event for you.
"It's rare to be able to enjoy Ventnor Botanic Garden lit up at night - let alone at Christmas - so this is a great opportunity to be a part of something really magical. Why not make an evening of it and take on both trails."
Mountbatten CEO, Nigel Hartley, added:
"We know times are tough for many but events like these lift everyone's spirits, enable people to come together and they also make a huge difference to Mountbatten.
"By coming along and raising money for us, you will be helping to ensure people in our local community continue to receive expert and compassionate care, whoever they are, whatever their illness and wherever they happen to be."
For Island businesses, there will also be a competitive relay run of the Jingle Jog route, where teams of five will battle it out for a chance to be crowned Christmas champions!
If you are a business keen to enter a team, please e-mail lorraine.white@mountbatten.org.uk to find out more.