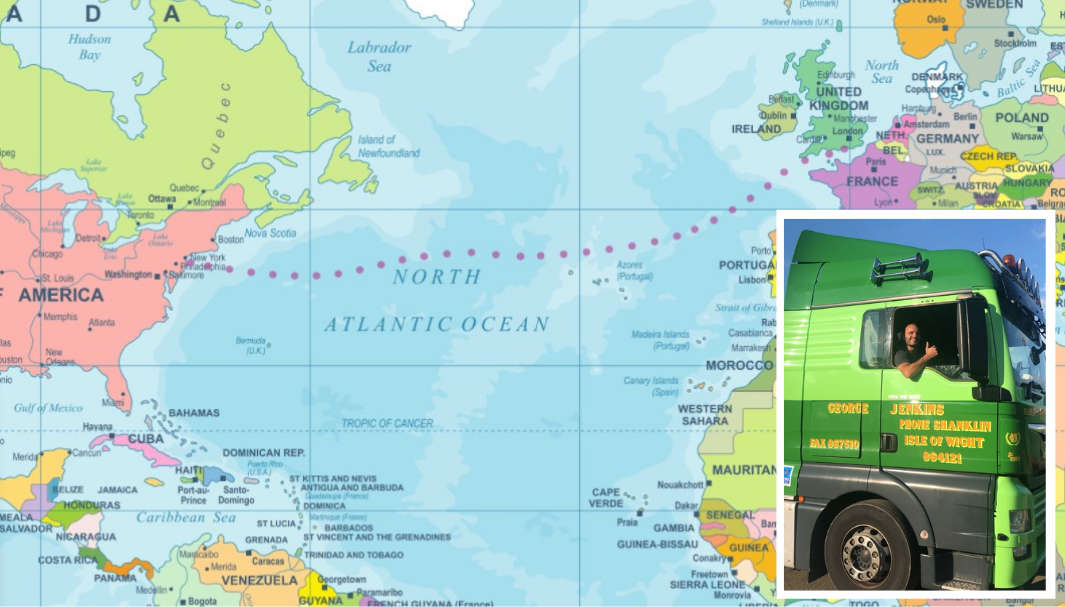 Isle of Wight Truck driver, Jacob Benger-Pereira is planning to row from New York to the UK – retracing an iconic 3,200 mile ocean crossing from 1896 – in aid of two young people's mental health charities.
Back in 1896, two Norwegian-born Americans became the first people to row across the Atlantic in an open top 'Dory' – a gruelling journey which took a remarkable 55 days.
George Harbo and Frank Samuelson's record journey from New York to Great Britain remained unbeaten for 114 years.
The journey has since been attempted 56 times by solo rowers – 22 of which were completed, only four taking on the original and longest route from New York to the UK. Sadly three were lost at sea.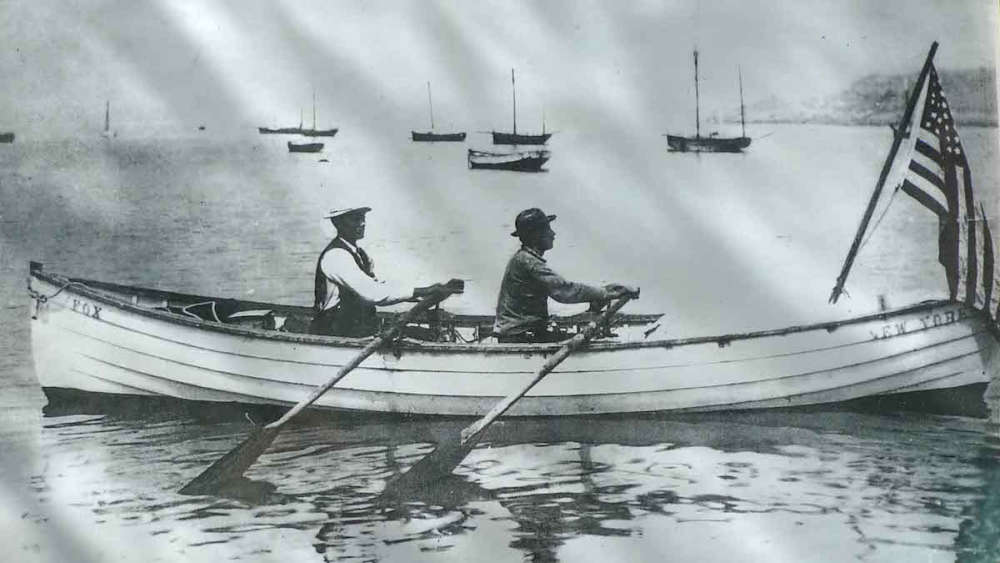 Undeterred by the magnitude of the trip, Isle of Wight truck driver, Jacob Benger-Pereira plans to row a Lunenburg-built dory from New York to the UK retracing the 3,200 mile original ocean crossing of 1896 – while raising funds for Young Minds and Child & Adolescent Mental Health Services (CAMHS) Isle of Wight.
Jacob, who is from Shanklin, is currently gathering support and funding to bring the mission to life.
Jacob said:
"To give some perspective of the challenge. To date 4,000 people have summited Everest, 500 people have gone into space. Although there have been 22 solo crossings of the North Atlantic only four have completed the original and longest route from New York to the UK.
"I've been inspired by these early crossings made by these brave men before modern materials were around — their boats built from wood and by centuries old techniques. These boats have been tried and tested in the conditions this ocean can throw at them, this is why I have chosen to go back to the original boat and to experience first-hand what these men and their boats went through.
"The row is 3,200 miles and could take up to four months. I'll be completely unsupported which means I'll have to carry everything I need to survive the row.
"Not knowing exactly what conditions I'll be facing. This ocean can be fierce throwing up huge waves, big storms but can also be incredibly beautiful. I'll be putting all my faith in the Dory and we will fully experience whatever nature puts our way.
"The row will be used to raise awareness and funds for two brilliant young people's mental health charities.
"I also hope to use this project as an opportunity to have an open conversation around mental health and with my own personal struggles with it.
"Inspiring youngsters struggling with their own mental health to stay strong no matter what they're facing, and to find the courage to reach out or help if they feel they need it.
"It's an adventure that's been stirring for a while, the opportunity to experience nature at its rawest and what it takes to survive life in this environment."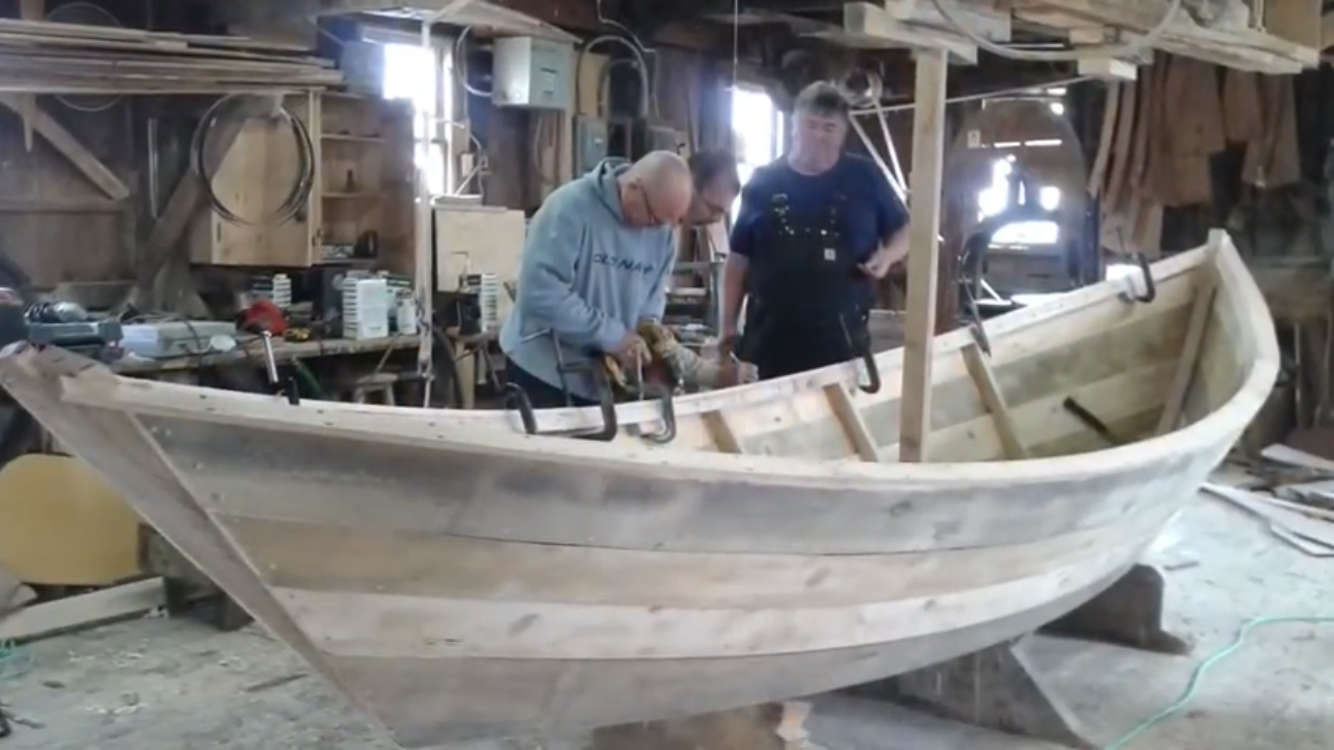 Being alone at sea and facing all the emotions that go with it, Jacob hopes to take home valuable lessons he can learn about himself, benefitting his family and life.
The boat which will carry him across this ocean will be built at The Dory Shop in Lunenburg, Nova Scotia. The Dory Shop has been building the Dory for over a century now with the same centuries old techniques.
The Dory will be modified to have specific qualities that is required to make her an official ocean rowing boat, and for the crossing to be officially registered. This will include two watertight cabins fore and aft for shelter from the storms and for storage, plus the ability to self right in case of capsize. These modifications will be designed by world renowned ocean row boat designer and Naval Architect, Phil Morrison.
A Dory is typically 5-7 metres long. It's lightweight, with high sides and a flat bottom – and has traditionally been used for fishing in open seas and coastal waters, carrying tonnes of fish. The Dory became renowned for being incredibly seaworthy and easy to row. It can tip to a certain point, but is designed to stiffen up, righting itself before it tips out its passengers.
"The history of this boat, and its old simple design that spent centuries keeping men safe on the North Atlantic ocean, has inspired me to choose her to cross this amazing ocean in," said Jacob.
"My vision for this project is to bring a young minds hub to the Island, giving our youngsters another amazing support resource when they're finding life hard.
"Young minds is fighting for a future where all young minds are supported and empowered, whatever the challenges. They are here to make sure they get the best possible mental health support and have the resilience to overcome life's difficulties.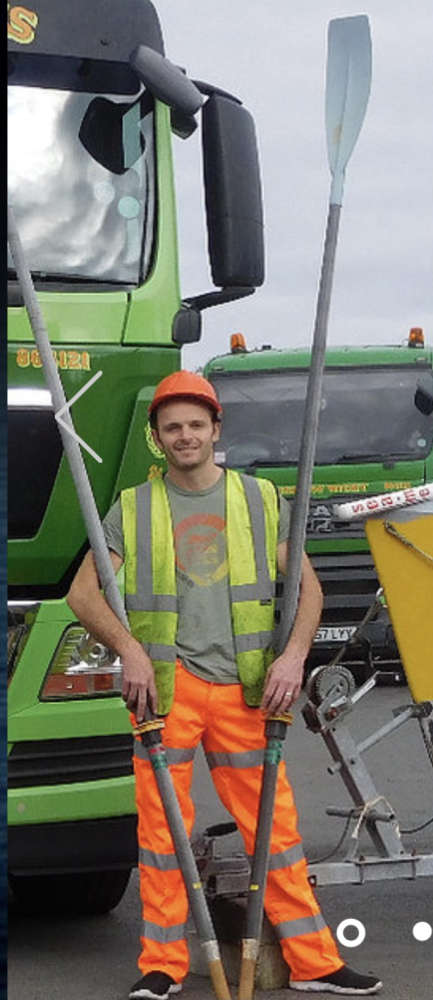 "As a young child I was very shy, once I got into my teens I began to suffer from social anxiety and depression which has stayed with me throughout my life. I know too well how hard this makes life to cope with and the strain and stresses it puts on families living with someone who suffers from mental health. My wife and kids have been truly amazing sticking by me, it's a remarkable sign of love and I owe the world to them.
"I know personally how difficult it can be to deal with mental health and the darkness it puts on one's life. For young people to have this support there for them when they need it can be a life saver and the work CAMHS do for our Island's kids is incredible and something that extra funds raised for them will give them the ability to further their amazing service."
Jacob plans to take on the journey in May/June 2023. But to get the mission off the ground, Jacob first needs to drum up enough funding to cover his costs. This summer, he plans to kickstart the funding, with a non-stop row, two times around the Island in under 48 hours.
If you'd like to support Jacob's mission, you can donate via his crowdfunding page, at www.crowdfunder.co.uk/solo-north-atlantic-row