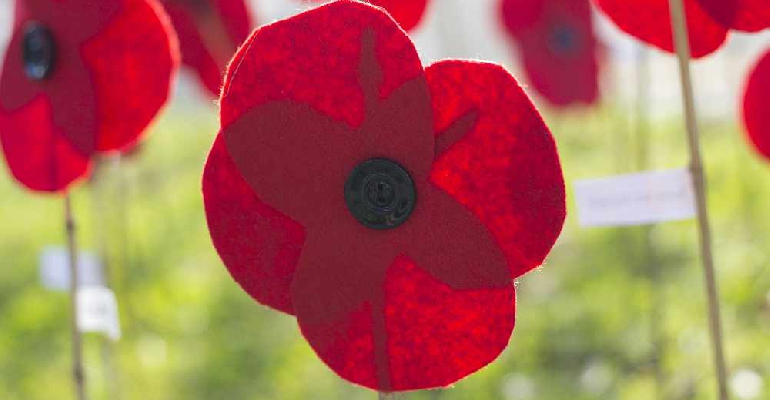 A number of services will mark Armistice Day today (Thursday) and Sunday on the Isle of Wight.
In Newport, a maroon will be fired from Newport Fire Station today at 11am to officially mark two minutes' silence, and again at the finish.
On Remembrance Sunday (November 14), a service of remembrance will be held in Newport Minster following the two-minute silence at 11am.
Her Majesty's representative, Lord-Lieutenant Mrs Susie Sheldon JP, council leader, Lora Peacey-Wilcox and council chair, Councillor Geoff Brodie, will be in attendance and laying wreaths along with other dignitaries and representatives.
This will include Isle of Wight MP, Bob Seely, the Youth Council, police, and Royal British Legion Newport and Carisbrooke Branch President, Andy Pound.
Proceedings will start with processions led by the Royal British Legion from Drill Hall Road, Newport, at 10.30am and by the Isle of Wight Council's mace bearer from Newport Guildhall to St Thomas' Square at 10.50am, where the processions will join for prayers before the formal silence.
The wreath laying ceremony will follow, before the service of remembrance in Newport Minster.
There will be a second parade following the service, where the Lord-Lieutenant will take the salute on Newport High Street.
Council members will also be present and laying wreaths at a number of other services and ceremonies taking place across the Island on Sunday.
If you're heading to a commemorative event or gathering, please remember to do it safely to protect each other from COVID. Meet outdoors where possible and let fresh air into homes or other enclosed spaces.
Wear a mask where appropriate, such as in crowded and indoor areas.
Wash your hands regularly with soap or use hand sanitiser.
Take a rapid response LFT test before and after any commemorative events to check you're not spreading COVID-19 amongst your community without knowing.
If you feel unwell, start to develop symptoms or test positive on a LFT test, self-isolate and book a PCR test. You should not attend any commemorative events if you are self-isolating.