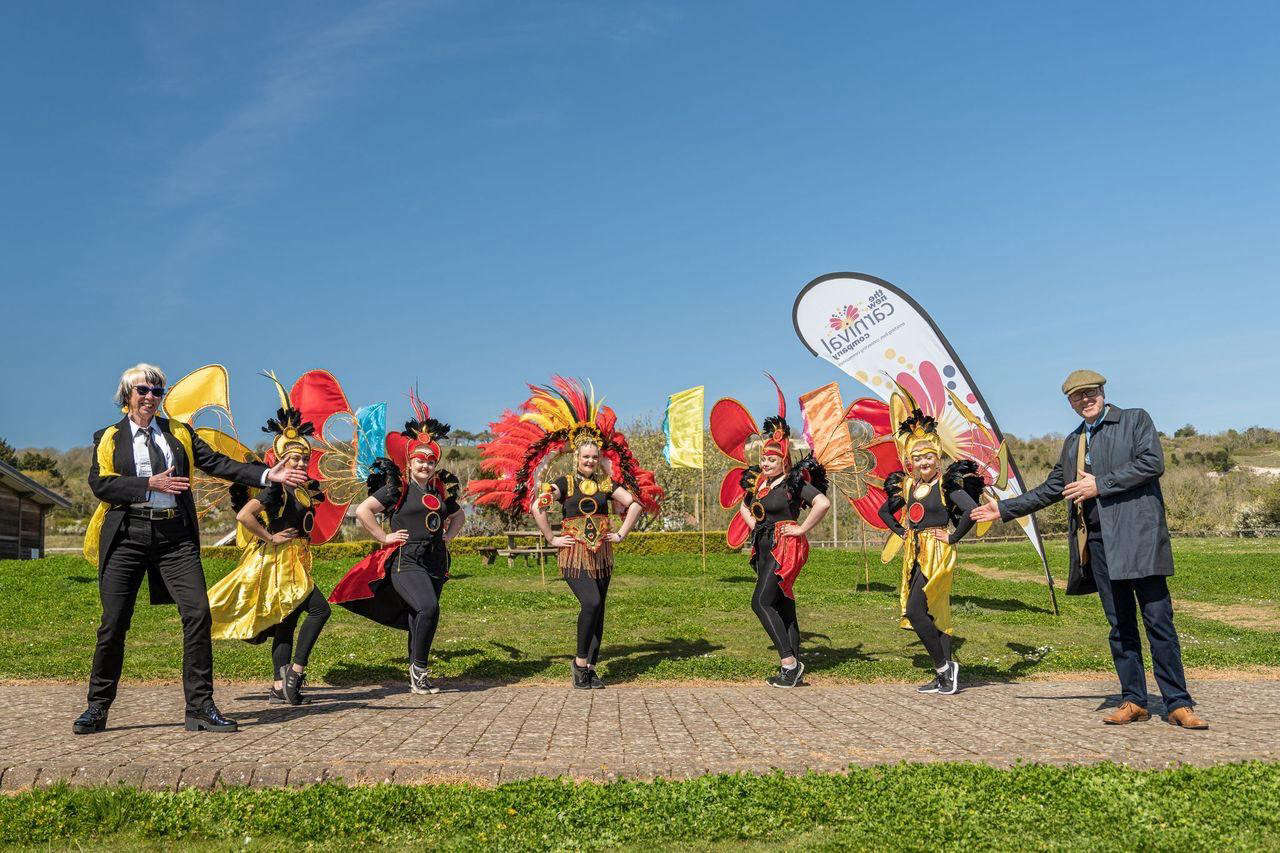 Carnivals may not be taking to the streets as normal this year, but many Island schools will be putting on their own carnival events during National Children's Carnival Week.
The six-day programme which starts on Monday is taking place all over the country.
The project was the brainchild of the New Carnival Company (NCC) in collaboration with the UK Centre for Carnival Arts in Luton, designed to keep the carnival spirit alive in the wake of the pandemic and another season of cancelled carnival events.
Schools taking part across the Island include: Lanesend Primary School, Greenmount Primary School, Yarmouth & Shalfleet Primary Schools, St Mary's RC Primary School, the Bay School, Wroxall Primary School, Broadlea Primary School, Arreton Primary School, Wootton Primary School, Isle of Wight College Pathways Students, Ryde Junior School and other non-school groups like Carni-beat Community Group and the residents of Kingston Farmhouse.
The schools have been creating their own costumes with the support of NCC carnival artists and using a host of new online practical resources accessed free of charge via the company's website. There is even a 2021 national carnival anthem to sing and share called 'this is our carnival' (courtesy Isle of Wight Music Hub composer Jo Downs).
Each school will be organising and presenting its own carnival in-house throughout the upcoming week.
The theme of the celebrations across the Island is 'Colours of the Rainbow' with a massive shout out to all NHS staff and key workers who have supported our communities throughout the pandemic. The children have also been learning about prisms, light refracture, science and the weather during their projects, all helping to embed carnival arts into the curriculum.
Frankie Goldspink, Creative Director of the New Carnival Company said:
"National Children's Carnival Week is bringing about celebration, camaraderie and a riot of colour to the close of an unprecedented school year. We are sharing a sense of optimism and togetherness and all of us are looking forward to taking part in a grand live carnival event back on the streets next summer."
Schools can also access the NCC free online carnival costume and dance resources at www.thenewcarnivalcompany.com/virtual/home/national-childrens-carnival-week-12-18-july