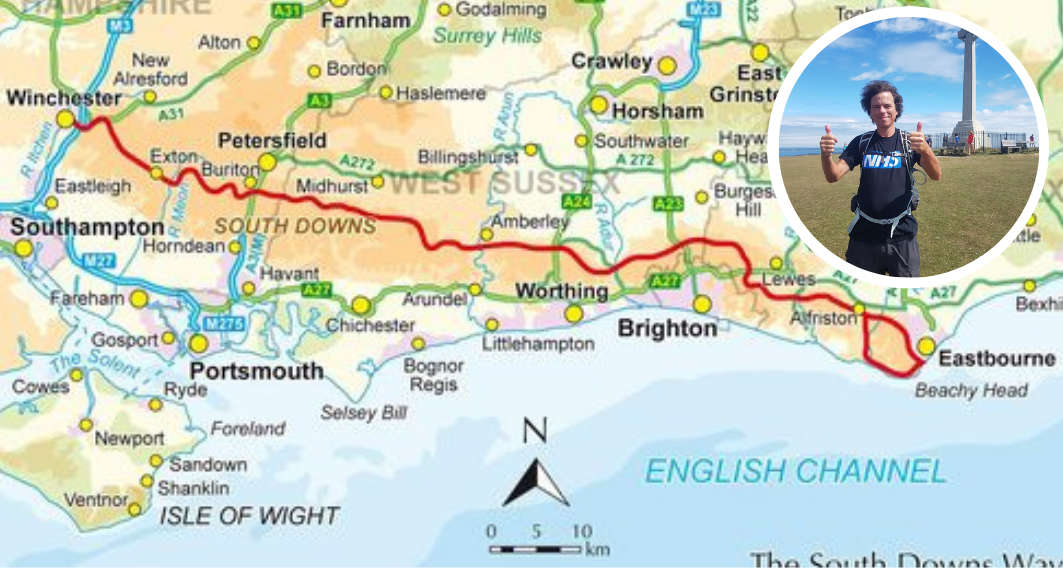 An Isle of Wight man, who was born with Cystic Fibrosis, is taking on a 100 mile walk this month, to raise money for the hospital which gave him a new pair of lungs.
45-year-old Grant Ward was told his life expectancy was greatly reduced by the genetic condition — and says he feels very fortunate to have made it this far, thanks to a life-saving double lung transplant in 2018.
Grant said:
"It has been a hard few years but things are thankfully looking better.
"On the April 18, I thought I would get some fresh air in my new puffers and attempt to walk the South Down Way. A 100 miles route from Winchester to Eastbourne to raise money to support the Royal Brompton & Harefield Hospital Charity. These are the guys who gave me my new lungs, my new life and ongoing excellent aftercare. They are a great team that goes above and beyond the call of duty. I can't thank them enough.
"But like all NHS hospitals, they need our help to provide this extra level of care for their patients."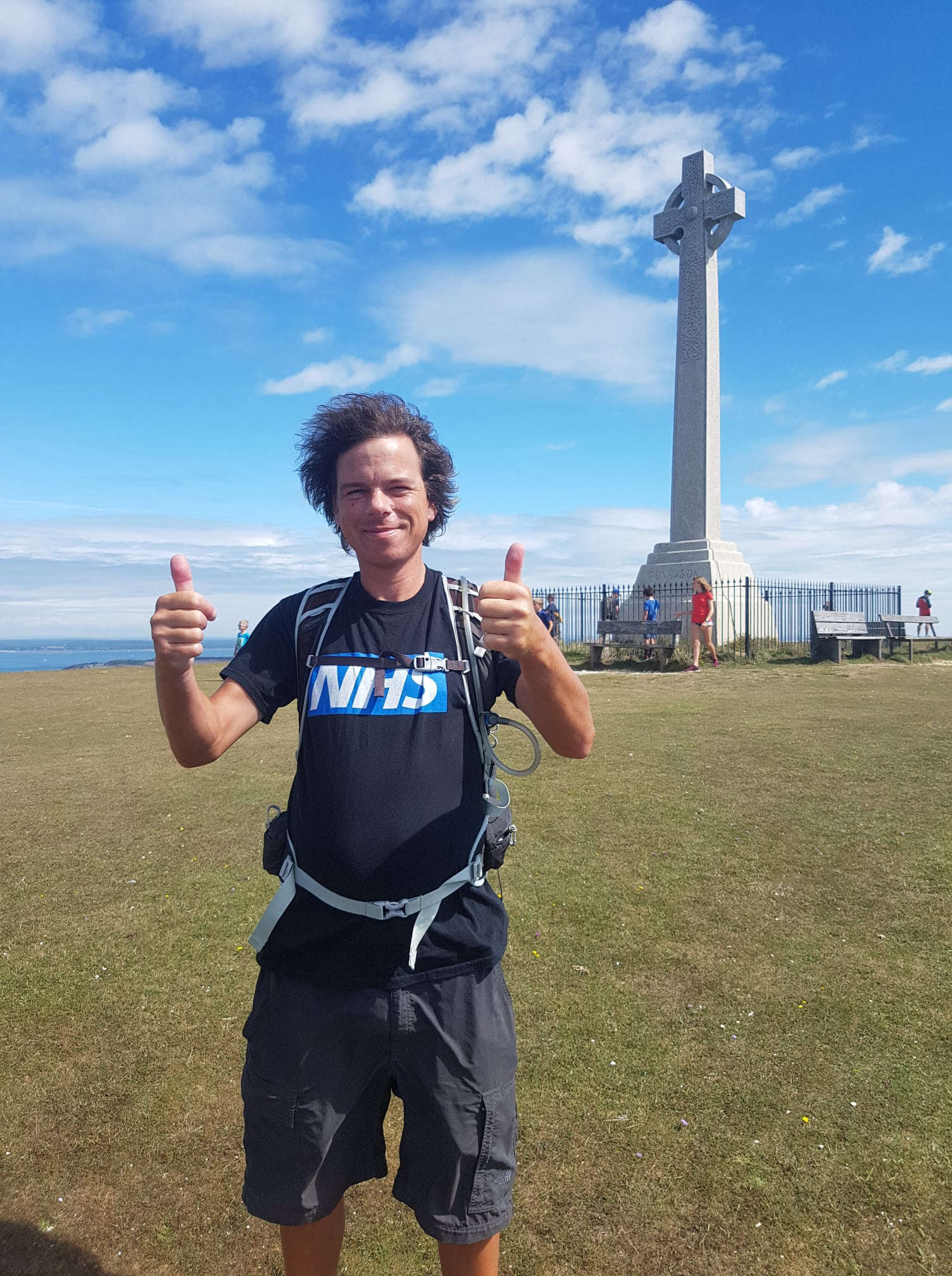 Walking the South Downs Way will be a great personal achievement for Grant, being able to take on such a long distance walk, over many hills and raising money for charity too.
"Some days I know are going to be very challenging, but undertaking such a walk a few years ago would have been unthinkable. Since my transplant I can walk with no wheeze or cough and I find it incredible, I thank my donor and their family for every breath I take."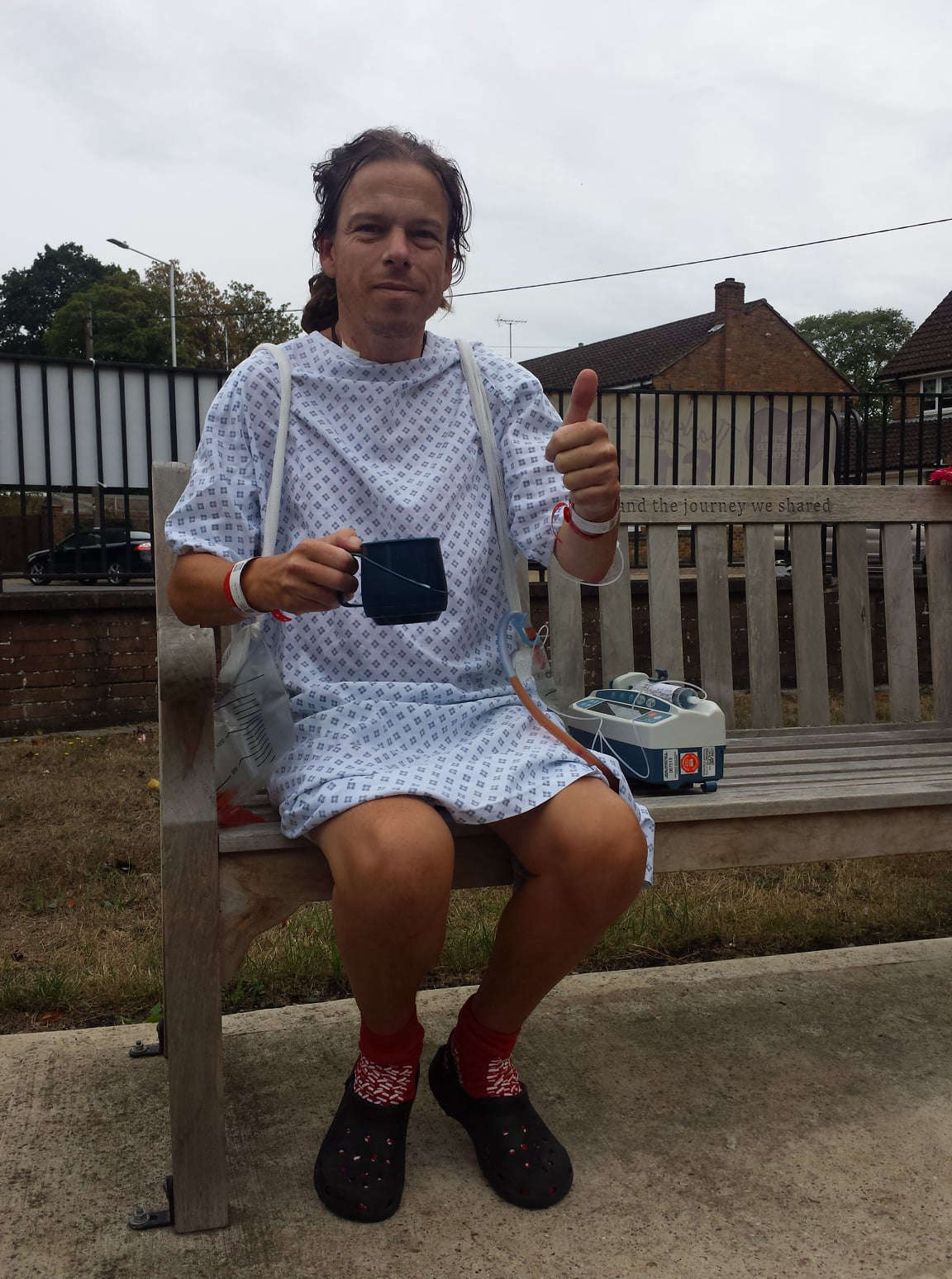 Through Grant's adventure, he would like to be able to inspire people, showing those waiting for a transplant what incredible things can be achieved post transplant.
"Big love to the NHS. I wouldn't be here without them."
Grant has so far raised an impressive £1,030. You can donate to Grant's fundraiser at: https://www.facebook.com/donate/1022448544975650/ or follow his transplant journey via his blog at: https://www.rbhcharity.org/blog/grants-story