Following a popular Endangered Advent campaign last year, where she produced an imaginative, festive-themed wildlife illustration each day in the lead-up to Christmas, island-based artist Jen Parker is starting a new advent series in December – this time focusing on British wildlife in collaboration with People's Trust for Endangered Species (PTES). The original illustrations will be sold and all profits donated to PTES. 
Jen, who is based between her hometown on the Isle of Wight and the tiny volcanic Caribbean island of Monserrat, launched her wildlife illustration brand – Wild Lines – in September 2019. With a background in zoology and wildlife conservation, Jen is passionate about the natural world.
By sharing optimistic conservation stories alongside original illustrations, Jen hopes to foster a sense of connection with the natural world. She says, "So many of the messages around conservation are negative; but that's not how we should be telling stories to encourage positive change. There are many amazing conservation projects underway today and I genuinely believe that we are at a pivotal point when it comes to the way we treat our planet."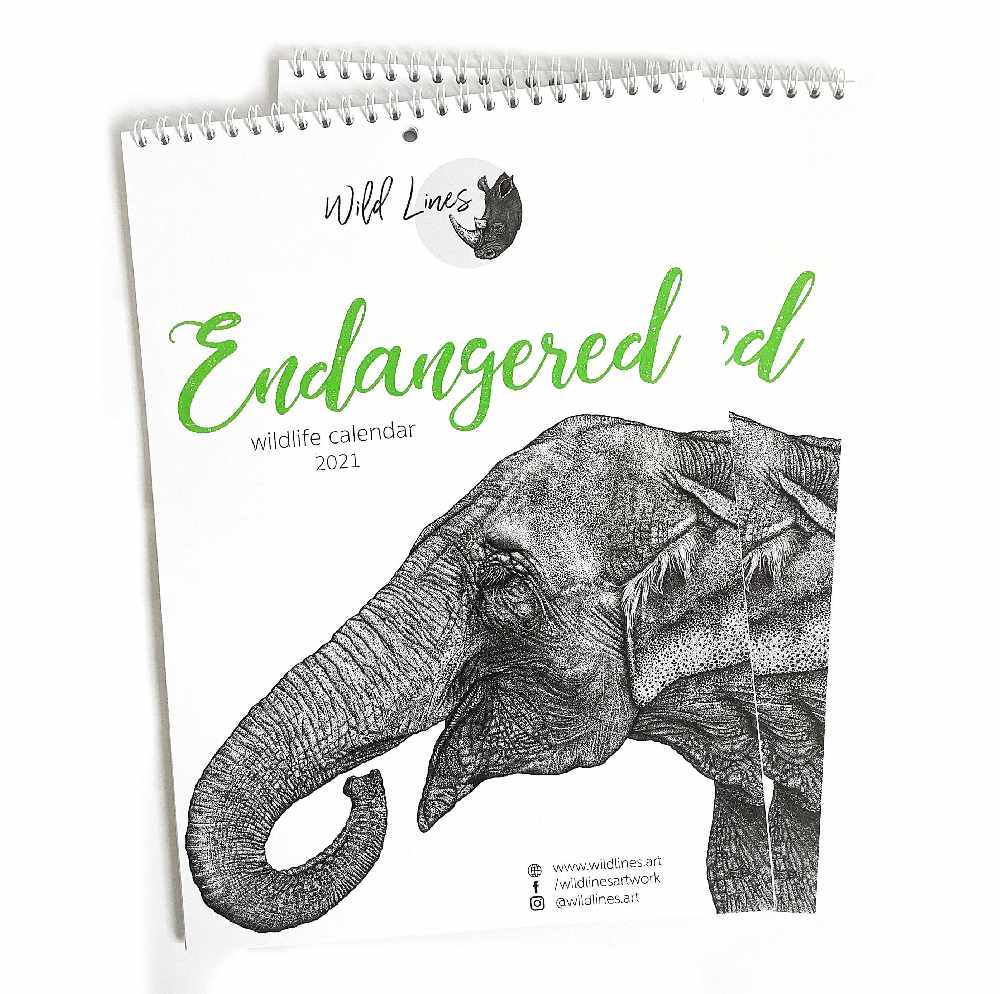 The new Wild Lines 2021 calendar which is available to purchase at www.wildlines.art/calendar
Jen's 2019 advent series was a huge hit with her followers and the characterful designs are available as greetings cards this festive season. For advent 2020, she is excited to focus on the wildlife we have on our doorsteps here in the UK. From gift-burying red squirrels to nest-decorating white storks, Jen's designs will include many of the UK's iconic species.
She says, "We often overlook the incredible biodiversity we have on our doorsteps here in the UK. Connecting with nature is important for our well-being – especially during trying times like those we have faced this year. I hope that my 2020 advent series will bring joy to my followers and perhaps encourage them to head outside for a nourishing winter woodland walk."
For a daily dose of wildlife-themed festivity, follow Wild Lines on Instagram (@wildlines.art) or Facebook (WildLinesArtwork).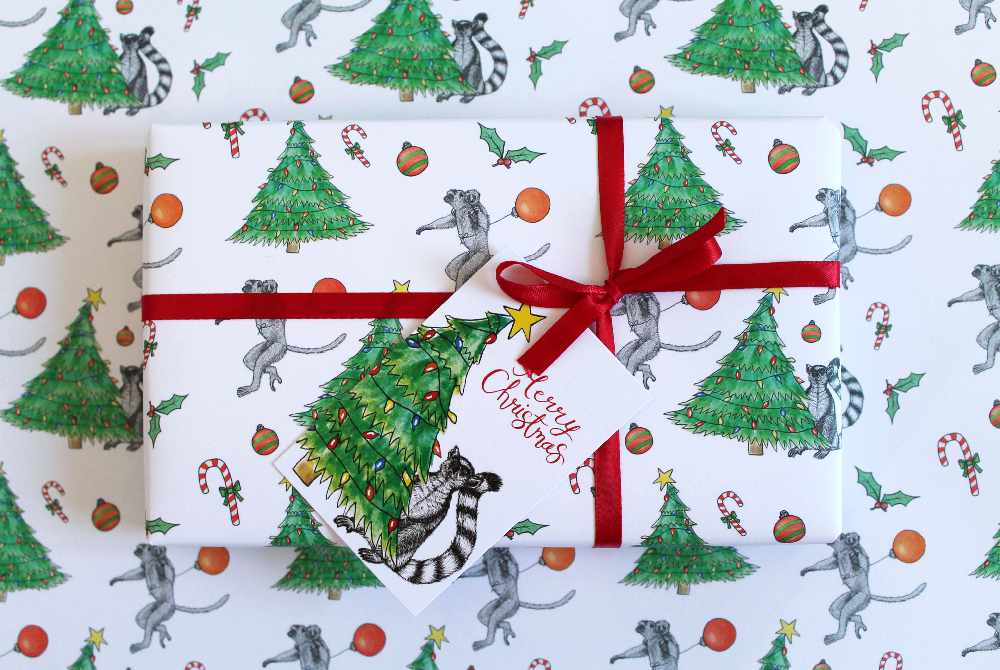 Lemur gift wrap which is available to purchase at www.wildlines.art/calendar