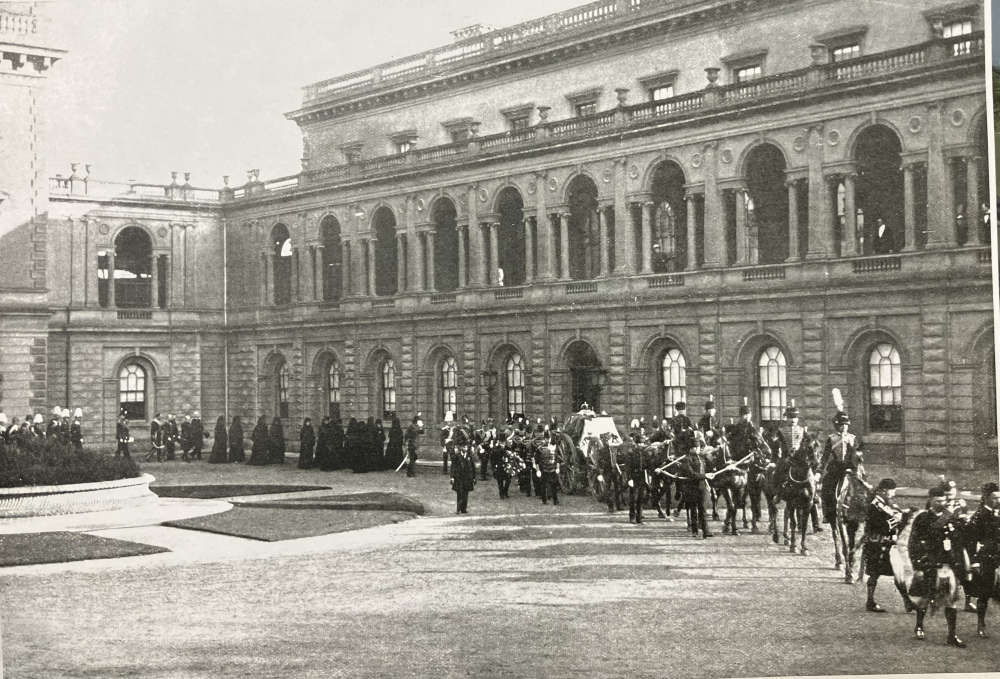 In events strikingly similar to those of late, in January 1901 the Isle of Wight was mourning the death of a Queen.
Queen Victoria spent 63 years on the throne and had strong links with the Island. She loved to escape to her holiday home at Osborne House with her family — and once her husband, Prince Albert, died in 1861, Queen Victoria made the Island her permanent home.
Forty years later, at 6.30pm on January 22nd, aged 81, the mourning Queen passed away at the East Cowes estate, surrounded by her family.
Victoria had been a young queen too, ascending to the throne at just 18 years old. A series of photographs recently rediscovered have since shown us, in great detail, what happened next. In a ceremony much resembling that witnessed just a few months ago, when the world mourned the loss of Queen Elizabeth II, a procession carried the body of Queen Victoria from her beloved country home to lay her to rest on the Windsor Estate.
Thousands of people lined the streets as the state funeral procession marched through East Cowes town on February 4th.
The co n, which was made locally, was carried on the very same gun carriage seen recently carrying our late Queen. It was also used during the funerals of King George VI, in 1952 and Winston Churchill in 1965, among other royals.
The use of a gun carriage during royal funerals honours the family's connection with the Royal Navy. And it was during Queen Victoria's funeral that sailors first pulled the carriage, sparking a tradition still held over a century later. A safer option, after the horses originally in place were said to have been spooked by the cold weather.
The procession marched through the town towards Trinity Wharf, where the Queen's coffin was placed on Ship Alberta to travel to Portsmouth, for her onward journey to London.
While Queen Victoria herself was buried up at Frogmore, most of her family were buried here on the Island, at Whippingham.
Many streets of East Cowes have since been named after members of Queen Victoria's family. A move which shows the importance of the monarch's place in Isle of Wight history.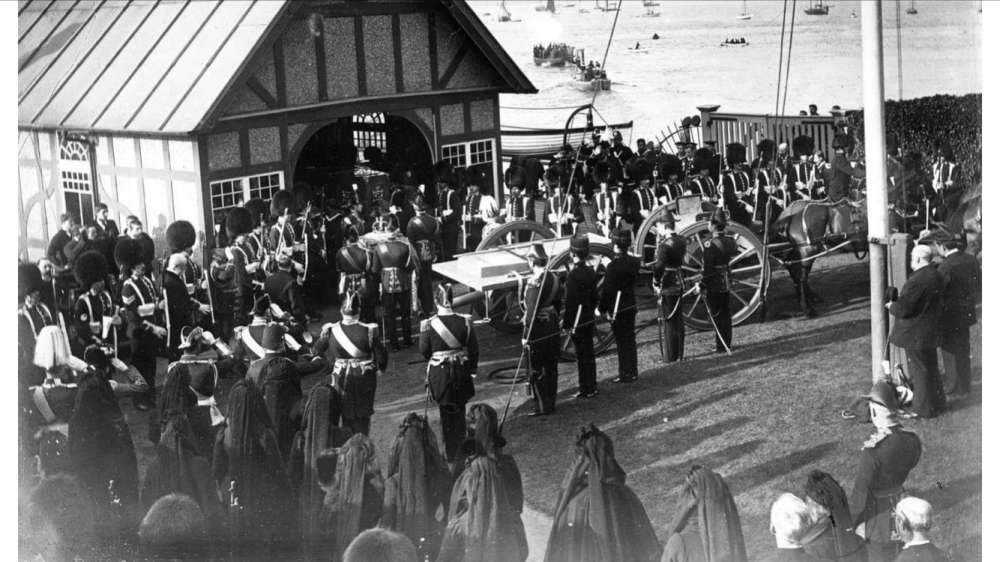 East Cowes councillor, Karl Love, said: "It's an absolute delight that these photographs have been rediscovered.
"The people of East Cowes really loved Queen Victoria and they would feel much how I would imagine the court of Balmoral would feel for Queen Elizabeth II."
Once privately owned by the royal family, the Osborne estate was handed to the nation upon the coronation of the new king, Edward VII, in 1902.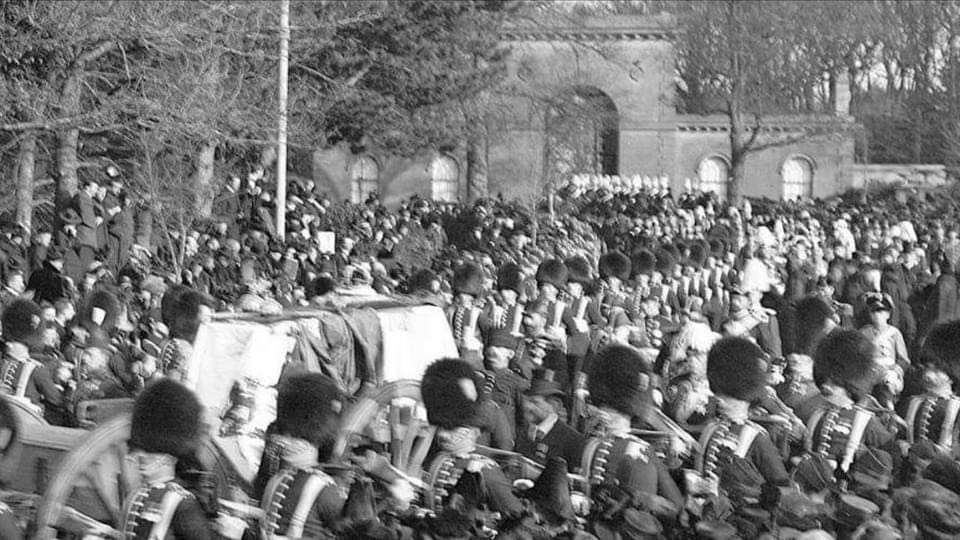 Photographs taken by Frank Beken
All pictures located at the East Cowes Heritage Centre