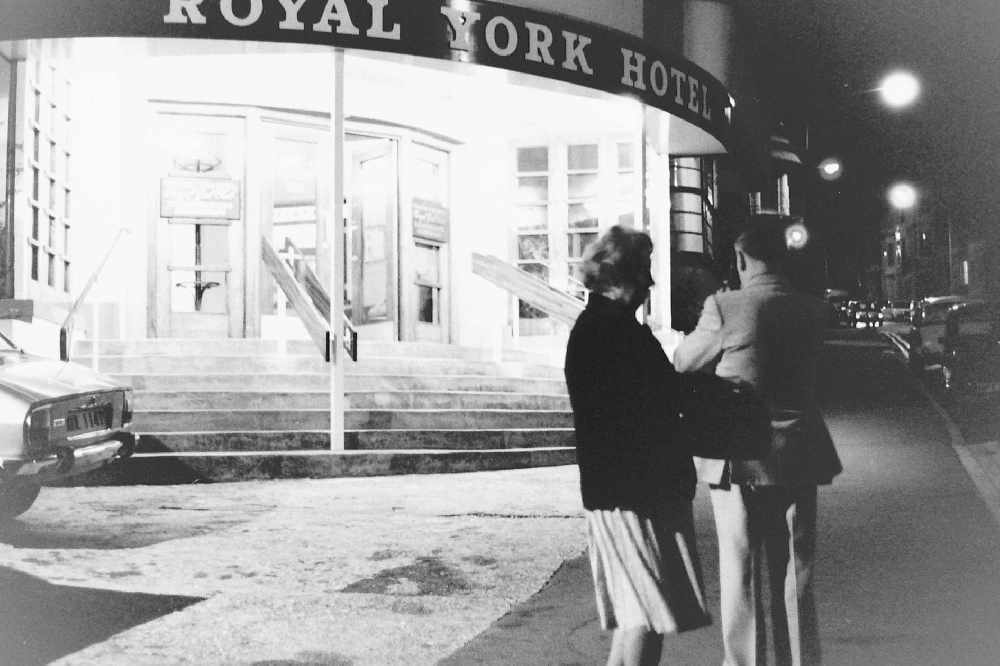 A few months after Bob Dylan performed at IW Festival 1969, American musician Gene Vincent performed for one night only at the Island's Royal York Hotel in Ryde.
The composer and singer of Baby Blue — which became the inspiration of one of Bob Dylan's greatest compositions, It's All Over Now, Baby Blue — died just two years later at the age of 36.
Gene Vincent performed Baby Blue at the Ryde hotel on 8th November 1969 alongside the Wild Angels. He'd recorded the song two years earlier, having written it on the road with Blue Caps bass player, Bobby Jones.
Bob Dylan is quoted as saying: "I carried the song around in my head for a long time."
Gene Vincent was born Vincent Eugene Craddock on February 11th 1935 in Norfolk, Virginia. He served in the U.S. Navy but in March 1955 he developed a passion for motorcycles and, on a weekend trip to see his girlfriend, was hit by a car — crushing his left leg. He spent six months in and out of hospital. Here, with a fellow patient, he wrote Be-Bop-a-lula — which was to become his first and greatest hit.
Vincent performed the song on the radio and was soon signed by Capitol Records, hailed as their answer to Elvis Presley.
In 1959, he came over to the UK, brought by maverick producer Jack Good to appear on TV series Boy meets Girls. This polite southern gentleman was not the wild rock 'n' roller Good had imagined. So he dressed him up in black — black jacket, black jeans and black gloves with a heavy gold medallion hanging from his neck.
Mick Farren in Gene Vincent, There's one in Every Town writes of his hero: "The entire image had been lifted from Laurence Olivier's 1955 movie version of Richard III, although it's debatable who knew, or even, who cared."
There is a story that when Vincent was on stage with his leg in a metal splint, in an attempt to reinforce this image of the hard rocker, Good shouted from the wings: "Limp you bugger, limp".
Gene Vincent toured the UK with rock 'n' roll's Eddie Cochran in 1960 and was injured in the car accident which famously killed Cochran — damaging Vincent's leg further.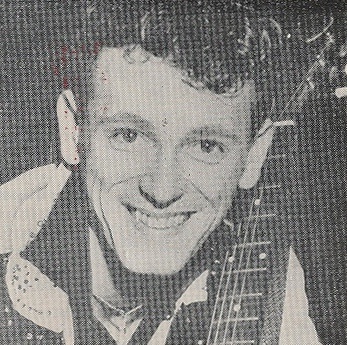 Photo courtesy of flickr.com
A 1970 edition of the BBC's Late Night Line-Up followed Gene Vincent on four days of his UK tour, starting on 5th November 1969 and included his Isle of Wight performance. Entitled The Rock and Roll Singer, the show follows a singer at the end of his career, down on his luck and pursued by his former manager, the infamous Don Arden.
It begins with Gene Vincent arriving at Heathrow to a rapturous reception from his fans and purports to show the first four days of the tour. He is seen sitting on an Isle of Wight ferry and talking between excerpts from his stage show. The performances are classic Gene.
Whilst in the dressing room, he is complaining about not being paid in his polite southern American drawl. As well as Baby Blue, Vincent sang Say Mama, Lonesome Whistle, Rocky Road Blues, Be-Bop-A-Lula and Long Tall Sally as an encore. The whole programme is available to watch here:
It is alleged that Vincent was plied with drink in an attempt to get him drunk before the performance, so that he didn't go up on stage and there would be an excuse not to pay him. Those in question didn't count on Vincent's ability to take his drink, nor the fact that his friend Adrian Owlett poured the Mickey Fins down the sink.
It was also reported that they went to an after-hours club after the show, which Owlett described as: "like a Chicago gangster club in the thirties with guys running around in striped suits, black shirts and white ties."
In the morning the BBC paid for the rooms and suggested they take a different route back to the ferry to avoid any danger. They reported being chased by another car, further encouraging the paranoid Gene that the managers were all out to get him. Reports in recent years refute these claims.
The tour continued with highlights such as at the Speakeasy in London where Georgie Fame took over piano and John Lennon, Yoko Ono and George Harrison were in the audience. The Beatles were great fans and played at least 14 of his songs in their early live shows.
Gene Vincent continued to make records, performing his last live gig in Liverpool in 1971, but his failing health was obvious and he flew back to California and died of gastrointestinal haemorrhage on 12th October 1971. He was buried at Eternal Valley Memorial Park in his black leathers.
Mercifully Gene is not forgotten. Since his death, his reputation has grown. In 1977 Ian Dury had a hit with tribute Sweet Gene Vincent.
Gene Vincent also had an influence on David Bowie. Bowie was introduced to Vincent in LA and was recorded to have used one of Vincent's signature stage moves (crouching at the mic with his injured leg behind him) in his Ziggy Stardust act.