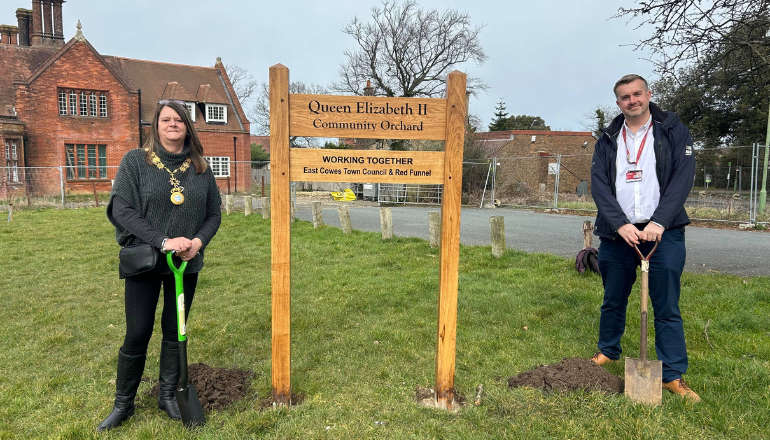 East Cowes Town Council and Red Funnel have opened a new Community Orchard to Isle of Wight residents, after coming together to create a safe and relaxing space for members of the local community.
The opening is part of Red Funnel's ongoing commitment to the local community, which has seen the cross-Solent ferry company plant 160 trees across the Island in celebration of its 160th birthday.
From the trees, residents will be able to enjoy their fruits, including apples pears and cherries.
The event was attended by Mayor of the Town Council, Cllr Tracey Reardon, speaking about the community orchard she said:
"We are pleased, as always, to work with Red Funnel to deliver projects that will benefit our town.
"We hope the orchard will thrive, and that we are able to continue to develop it as a source of fresh fruit for the community.
"As the town continues to thrive, so we hope, will our relationship with Red Funnel."
Also in attendance was Commercial Director at Red Funnel, Lee Hudson, he added:
"We are very excited to open the Community Orchard for Island residents to enjoy.
"We are extremely proud to partner with the community to gift such an important aspect of what makes the Island so unique: its scenic spaces and biodiversity."