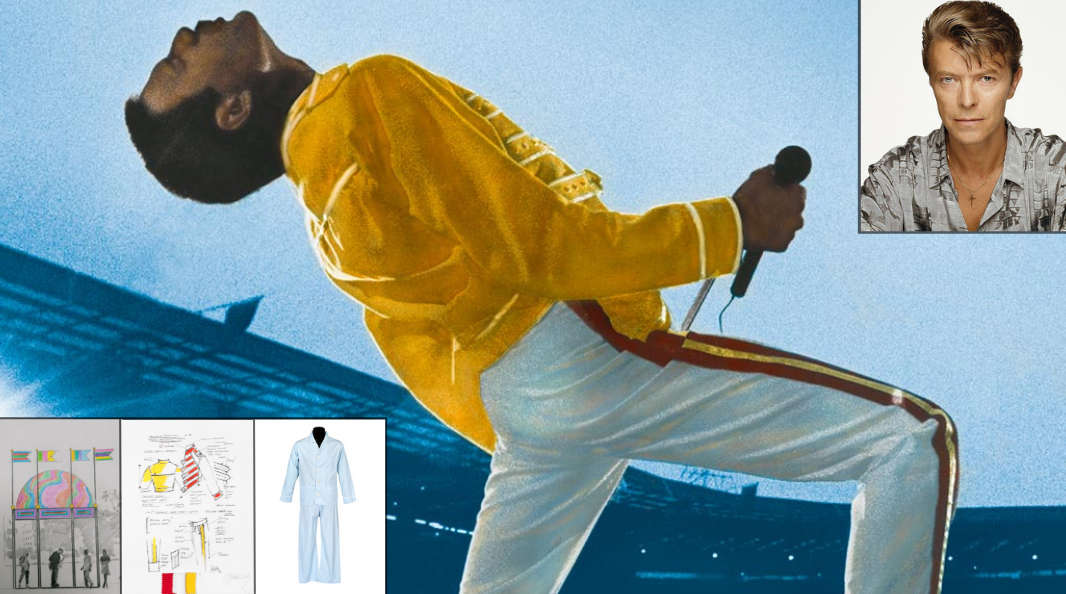 David Bowie and Freddie Mercury's costume designer is backing an ambitious project to bring live music back to the seaside on the Isle of Wight.
Diana Moseley, who was also good friends with the rock legends, is auctioning off the designs for the Queen frontman's iconic yellow jacket.
A pair of Bowie's pyjamas and a Kaftan, which both featured in the star's 1985 video for 'Loving the Alien', are also being donated.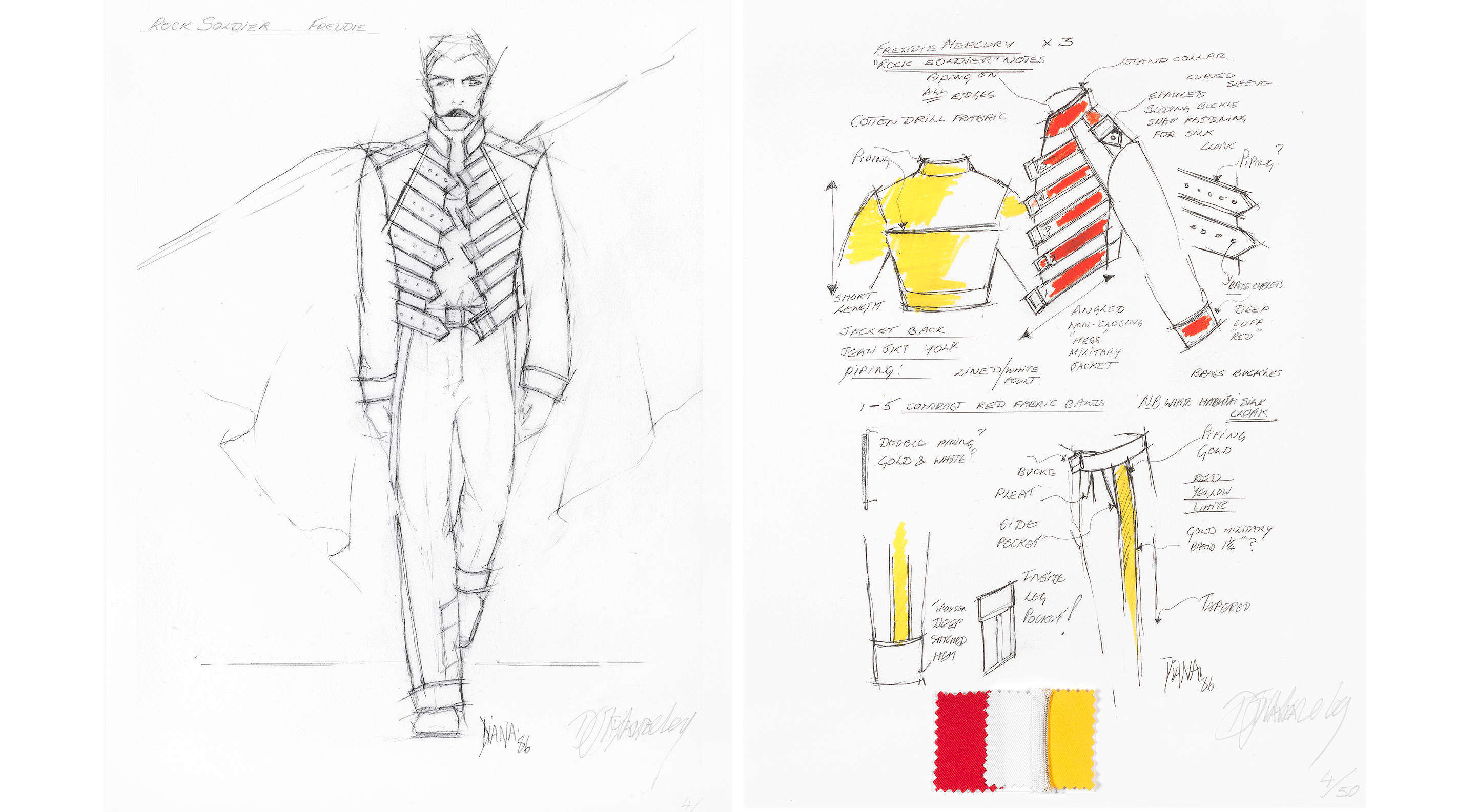 Diana's drawings of Freddie Mercury's iconic costume. Photo from Bonhams.
The iconic items have been in Diana's possession since the 1980s, when she worked with a host of famous faces. They followed her to the Island when she moved there to retire.
Now living in Ryde, she is planning to use the money raised for a project to bring bandstands back to the Esplanade.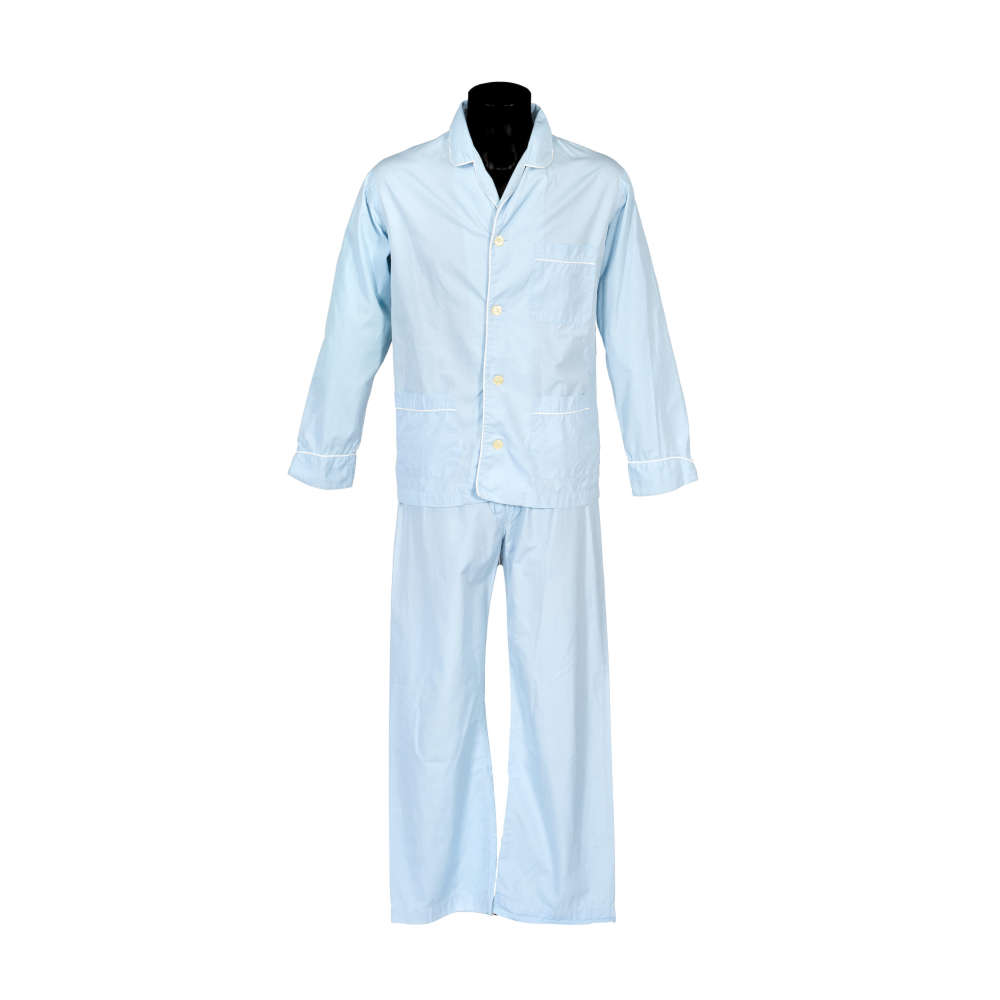 David Bowie's pyjamas from the video 'Loving the Alien'. Photo from Bonhams.
The idea is the brainchild of Jenna Sabine and her mother Dawn Fidler, who run Monkton Arts.
Speaking to Isle of Wight Radio, Diana said:
"We had a chat about how we could raise funds for this community project and we talked about having an auction of things, doing it ourselves.
"I said well I've got some pieces left over from the work I did in the film business which involved video work in the 80s and stadium tours for certain rock bands and performers.
"So I had a little cache of things and quite accidental they were from my own personal stock.
"As a costume designer you carry certain things that you know you're going to need to use and it's just quicker in the process, you have a sort of store room.
"So these remained in my storeroom and I brought bits over when I retired to the Isle of Wight and thought well at some point these can be sold for a charity or something and then I thought why not the bandstands."
The auction
To get the best value possible the team have decided to use auctioneers Bonhams, which, in 2004, also sold Freddie Mercury's iconic yellow jacket — one of three created by Diana.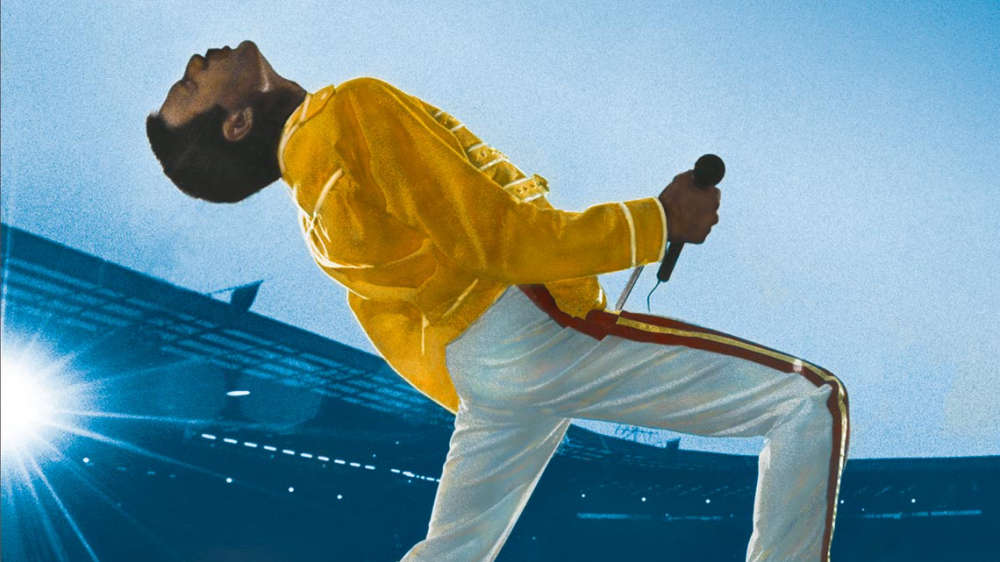 Freddie Mercury's iconic yellow costume, designed by Diana. Photo from Eagle Rock (C).
Her design sketches of the costume are currently listed for £600 to £800.
While it's hoped Bowie's pyjamas, from the 1985 video, could fetch up to £2,000.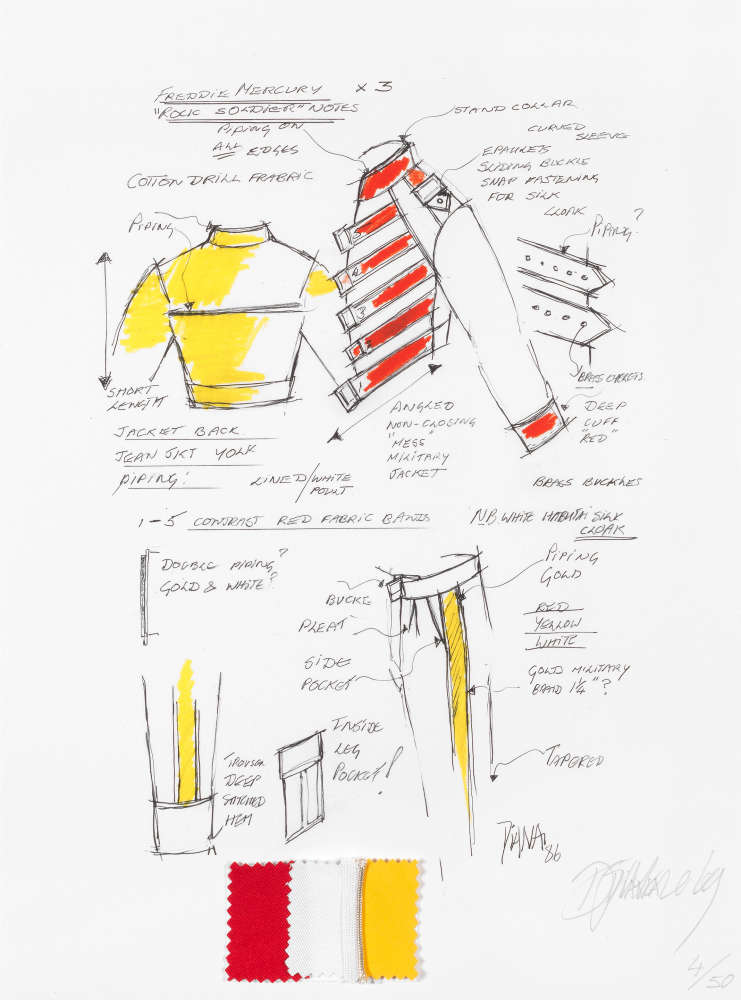 Diana's drawings of Freddie Mercury's iconic costume. Photo from Bonhams.
The pyjamas are actually pale blue, but in the video they appear yellow. According to Diana, this is because Bowie and the director insisted on polarizing the footage — a film technique used to invert the colour.
They can be seen at the end of the video, where David Bowie is lying in a hospital bed.

The Kaftan also features in the video but, as Diana explains, not in its entirety.
"Over the 30 years it had all been dismantled because you're not allowed to use the actual costume you do for these videos in something else. It's owned by the artist", Diana said.
"So they were all a bit mish-mash but Bonhams got excited!"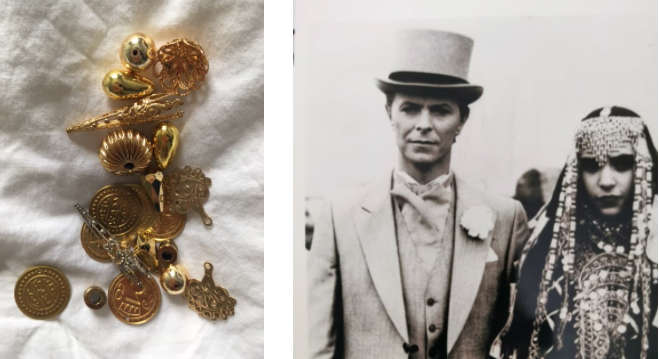 The Kaftan is due to be listed at auction in May.
The bandstands
Between the 1950s and the 1980s, bandstands stood proudly along Ryde seafront. However, the depression in the 80s caused coastal town deprivation, and they were demolished.
In the hope of restoring some of the town's musical culture, designs for four new bandstands have been drawn up by local artist and architect Karl Stedman.
If approved, one would be based at Western Gardens, another at Eastern Gardens and another at Appley Park. There would also be a pop-up one.

"Originally we were just thinking Western Gardens so it would draw the eye away from the transport links so that when people arrive they see an event and something exciting, Jenna, who is also a councillor and Deputy Mayor of Ryde, said.
"Then the eye is drawn up Union Street, which we should all be really proud of because it's independent shops and lively. But when we had four designs to choose from, we wanted them all.
"They can be used for buskers, for big public events, just for hanging out in and to just come part of the town really."
The bandstands are proposed to be up for the majority of the year and would be taken down over the winter.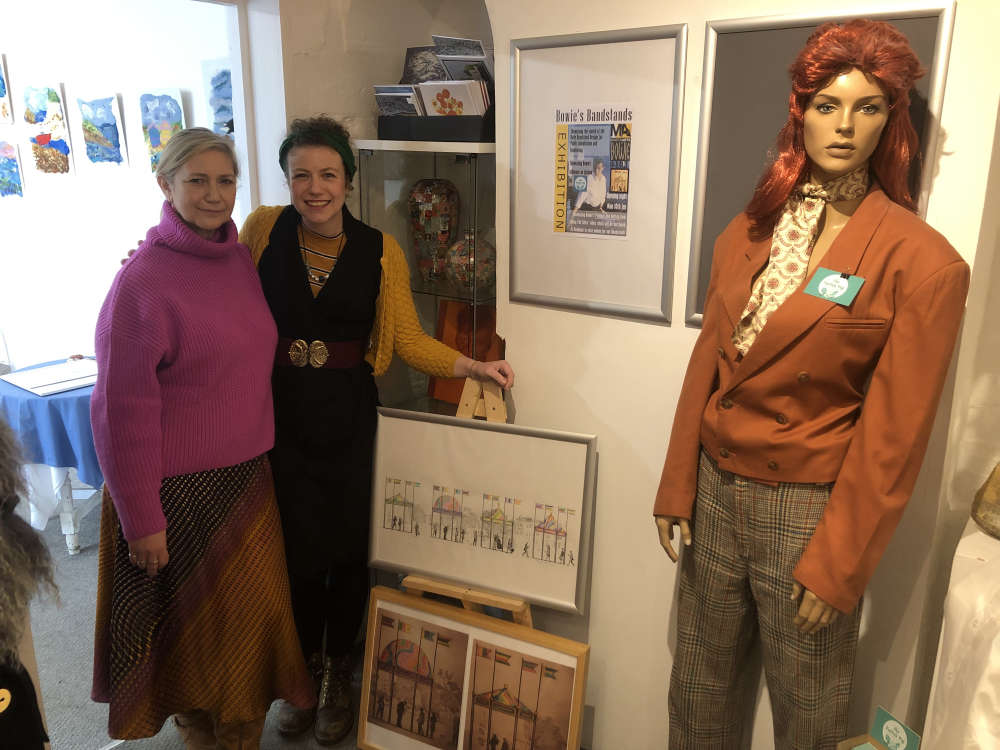 Dawn (L) and Jenna (R), who are behind plans for Ryde bandstands.
They would be themed on the Isle of Wight Festival, and play on the town's carnival and seaside elements.
Bowie's Isle of Wight legacy
Diana said once she saw the proposals, she knew she wanted to be involved. She also pointed out Bowie's strong legacy with the Island.
"He has a history here", Diana said.
"When you're working with these people in the present and you're dealing with the shows, I didn't know that as a youngster he was a boy scout - a Bromley boy scout who came on an Island visit which I think was the first time he came over."
He loved the Island so much that he returned in 1965 to play on a bandstand in Ventnor, and again at a gig in Ventnor Winter Gardens when he was in band 'The Lower Third'.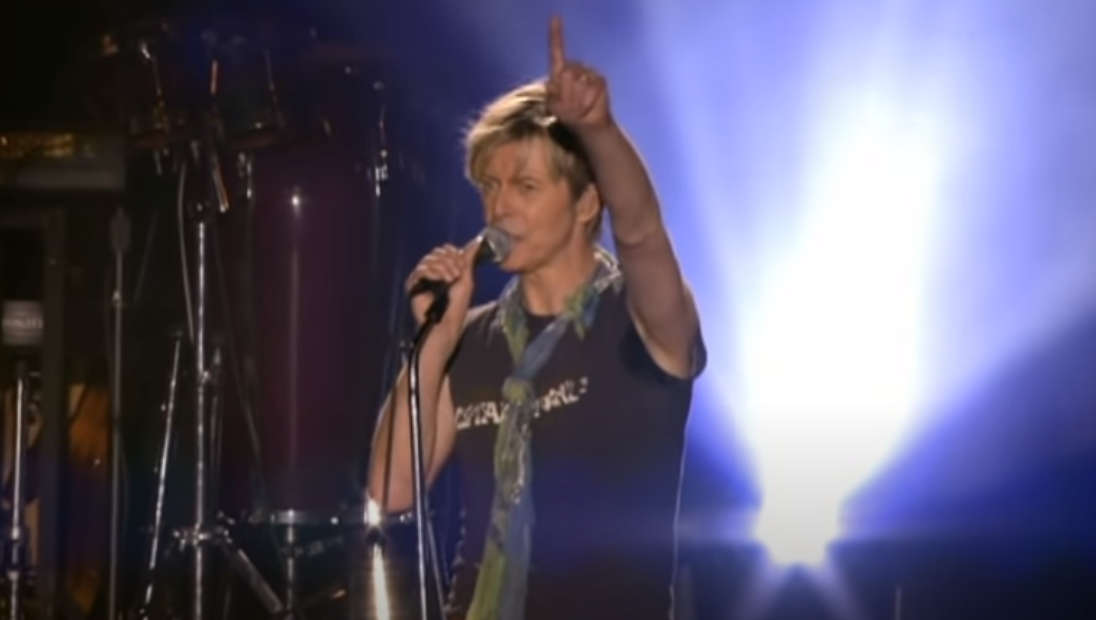 David Bowie performing at Isle of Wight Festival 2004. Vevo (c).
Notably, the Isle of Wight Festival was his last UK public performance in 2004. So would he approve of the plans for bandstands?
"Well I think he would probably smile, I mean who's to know! It's homage isn't it", Diana said.
"The music on the Isle of Wight, it's part of it's heritage. There's so many talented musicians on the Island. It's an Island that loves music."
What next for the Bandstands?
Before the bandstands can be built, enough money needs to be raised. Permission also needs to be sought from the landowners.
Jenna said:
"There's not an A-Z manual on how to make projects like this happen. Each piece of land that we're proposing them on is owned by someone different so we're also already in negotiations with the Isle of Wight Council and I've presented the idea to the Regen team and working with the officers at Ryde Town Council.
"We'll work the process out but we just needed to start to raising money really to make it happen."
A Just Giving page has been set up for those who would like to donate to the project. Jenna and the team are hoping to raise £10,000 from the fundraiser. You can donate here.
A David Bowie exhibition is also on show at Monkton Arts, where plans for the bandstands can also be viewed.
You can read more about the project here.