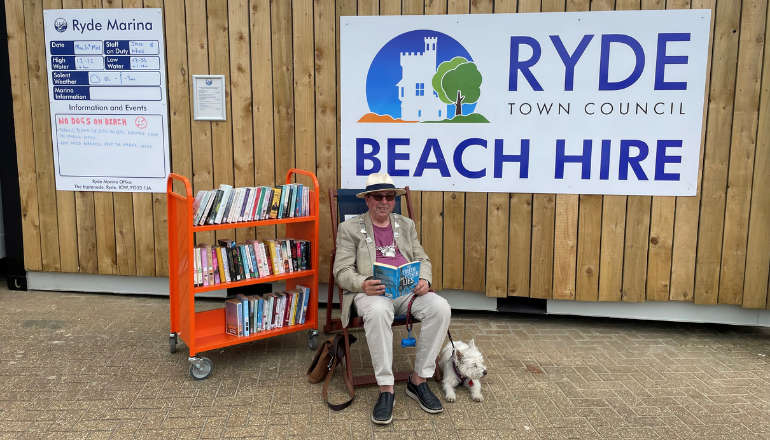 Ryde Town Council and Ryde Library have announced a brand new collaboration to bring free reading to Ryde beaches.
Books on the Beach was the brainchild of Ryde Library's Jo Dodd who contacted Ryde Town Council about ways the two organisations could work more closely together on joint projects.
A few different ideas were generated and the first one to be launched is Book on the Beach.
Based from the new offices at Ryde Marina a bright orange, unmissable trolley will be filled with books that have recently been withdrawn from the library shelves.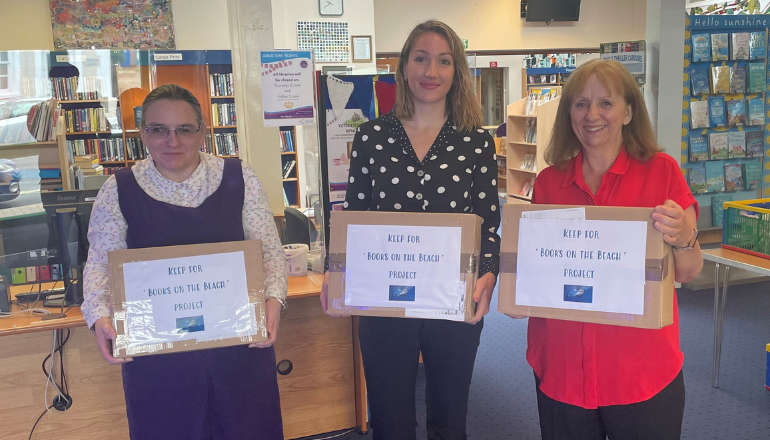 People can come and take one and head onto the beach for the day.
The free service will run from Jubilee weekend throughout the summer.
Jo said:
"We regularly have books that aren't quite in good enough condition to put back on our shelves but are far too good to throw away — they have a definite good few reads in them yet.
"Book on the Beach seemed like the perfect idea and I'm so glad that Ryde Town Council are going to be able to give them a new lease of life."
Michael Lilley, Mayor of Ryde said:
"This kind of collaborative innovation is exactly what Ryde needs – a classic case of ideas taken forward by working together.
"A huge thank you to Jo at Ryde Library for the books and for yet another reason that Ryde is the place to be this Summer!"