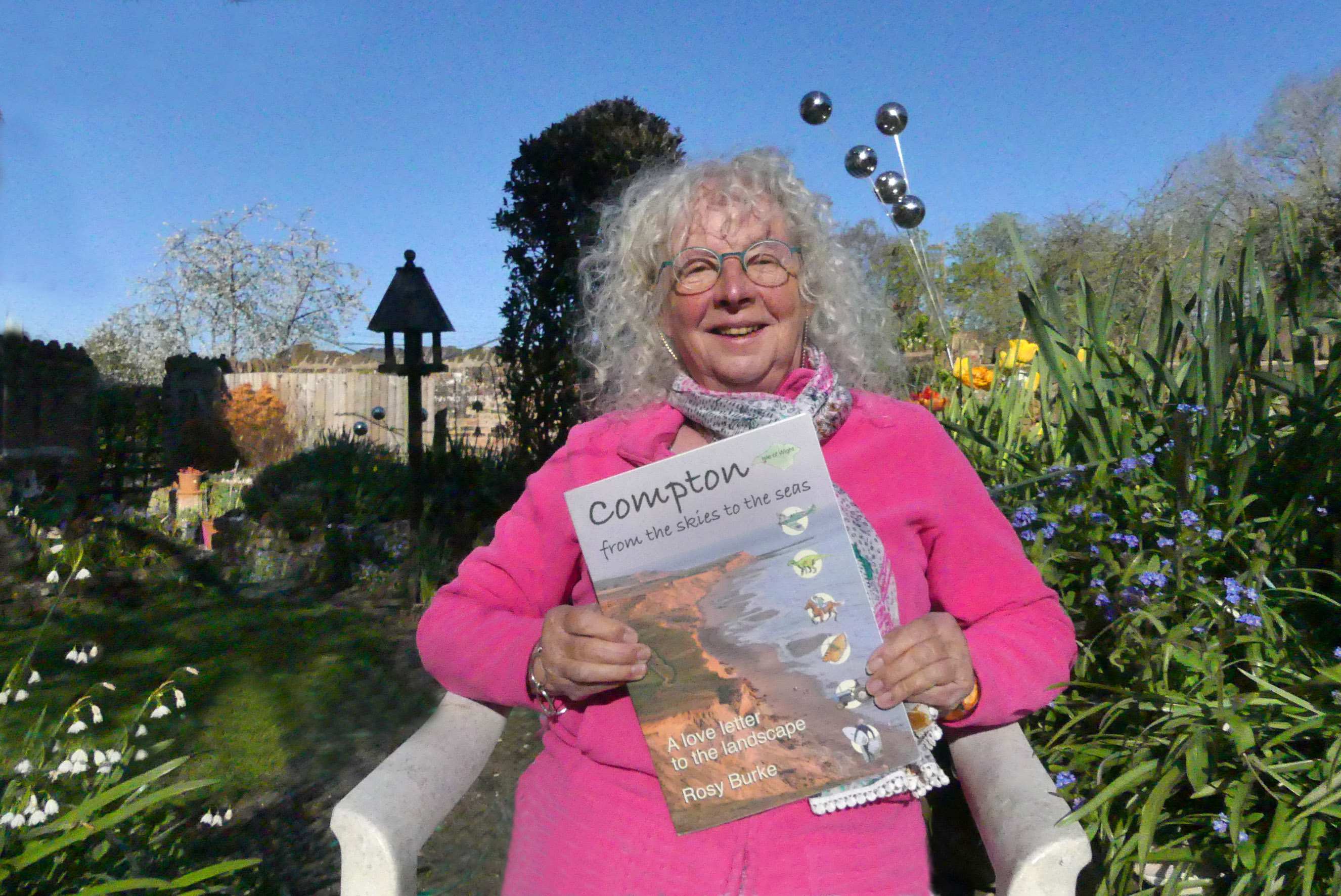 Retired graphic designer and photographer, Rosy Burke, has been missing her regular trips to the West Wight over the last year.
She usually spends a lot of time in Brighstone and Hulverstone with her two sisters. So stuck at home near Banbury, Oxfordshire, she has been dreaming of splashing along the beach or climbing the downs with the blue butterflies.
As a love letter to the landscape, Rosy has written her first book in poetry prose, sprinkling the pages with over 140 photos and illustrations that she has gathered from her West Wight photo library.
In fact it was with one of those photos of bathers running away from big waves in Freshwater Bay that she won the Judges Prize in the BBC Countryfile Photo Competition in 2005.
Rosy envelopes the landscape, from the moon, winds and skies, to the tall downs with distant Atlantic views, the farm and animal stories, the Military Road and ancient cliffs, to the ever-changing beach and the mysterious seas. She tells fascinating, informative and funny stories from the local landscape.
The book costs £12, available from May 3rd from Brighstone Newsagents, Brighstone Village Shop and Orchards. £15 inc. p&p from www.comptoniow.uk.