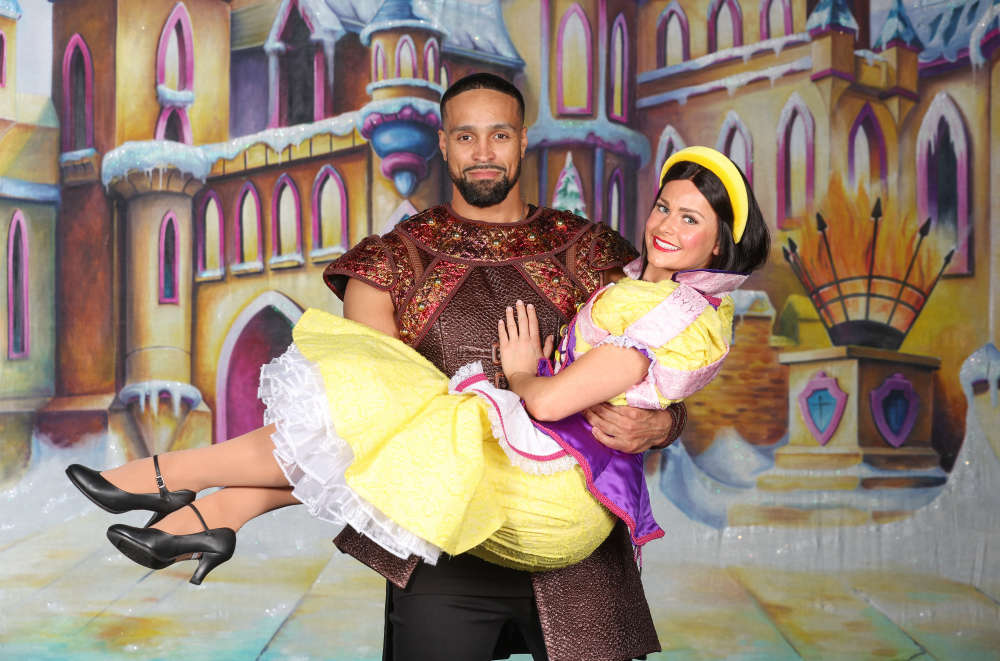 Ahead of Mayflower Theatre's 2023 pantomime, starring Britain's Got Talent winners and street dance sensations Diversity, we found out what panto means to Diversity's Ashley Banjo.
What does doing pantomime mean to you?
Pantomime has come to mean Christmas to me, honestly. Its full of laughs, it's fun, it's good energy and it's a bit of escapism that I feel is really unique to panto and absolutely love swapping that energy with the audiences every show.
What are you going to be doing on Christmas Day this year?
My plans for Christmas Day are probably going to be the same that they have been for the last five or six years now. Now that me and Diversity are in panto for the season, it will just be eat loads of food, spend some time with the kids and the family, watch TV and fall asleep – like a lot of people
I suppose.
Are you looking forward to performing at Mayflower Theatre in Southampton?
Yes, absolutely buzzing. We have been doing panto for a long time, but we have only actually done panto in three theatres – London, Southend and Milton Keynes so it's nice to go somewhere different but also go to such a big theatre and a theatre that I have heard so many positive reviews about so looking forward to performing for the audiences there. This will be the first time we have done a panto in Southampton. It will be a different crowd, a different energy!
What is your favourite Christmas tradition?
Something that me and my mum started when I was a Kid, I always make sure we watch a Christmas film on Christmas Eve. My mum used to let me stay up late and we have just continued that tradition by watching a Christmas film on Christmas Eve – Elf or Nightmare Before Christmas –
something like that!
This year you have made your West End debut, what will you be taking from that and bringing to this year's pantomime?
Ooo, what will I be taking from the West End Debut? The increased love for the theatre. Diversity perform in all types of venues, but I've just loved being in the West End and being a resident in the theatre and not touring around. Pantomime was my first toe dip into that world really. If anything, I took the panto into the West End so hopefully now I can go back home and be more confident than before.
Obviously, you are most well known for winning Britain's Got Talent and delivering incredible dance performances for many events including the Queen's Platinum Jubilee, will there be lots of dance in this year's pantomime?
Absolutely! Jam packed full of dance for sure. It's something we always love to do – have the fun, change the script every show, but we still do our signature tricks and flips every time – I'm looking forward to it.
Ashley, you have played this role of Prince Ashley before with the rest of Diversity as your Palace Guards, what is the best thing about performing every day with them all?
I think just the banter and the laughs and that's what I love about doing Panto with them. When we are off stage and on stage, we are the same. It continues throughout and we just have so much fun. So even though you are doing so many performances across the season, it is just one big
laugh. I massively enjoy it.
This year you get to work with pantomime legend, Christopher Biggins, how excited are you about this?
Genuinely looking forward to working with Biggins. About a decade ago, he said to me, 'Have you ever done a Pantomime' and we said 'no'. We thought probably one day we will but we have never worked with him in panto - this will be the first time in Southampton so I'm just over the moon to be sharing the Mayflower stage with a panto ledge.