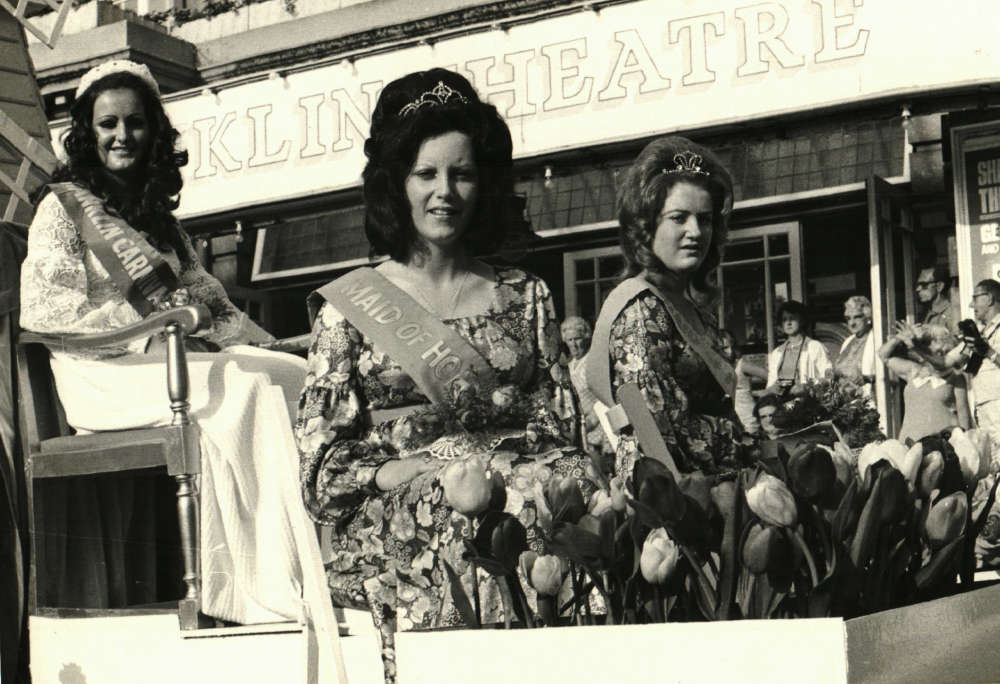 Shanklin Carnival Queens c 1965 contributed by Den Clare
The New Carnival Company (NCC) has been working hard throughout the pandemic to deliver its National Lottery Heritage Funded project called 'A Rather Bewildering Spectacle'.
The title is drawn from an IW County Press record of the first Island carnival, which took place in Ryde in 1887. It was in honour of Queen Victoria's Jubilee, and it paraded through the town with masquerade costumes, decorated carts, marching bands and much merriment. It gained mixed reviews!
Today of course, carnival is part of the Island's rich cultural heritage, with at least 18 parades a year taking place across the Island prior to Covid. The NCC has partnered with Carisbrooke Castle Museum and oral history expert Lisa Kerley, to carry out reminiscence interviews with community members who have been part of that rich and colourful story.
The interviews have been professionally recorded and transcribed and will form part of an exhibition at the castle in the autumn, along with collected photographs and carnival memorabilia. A new website is to be launched, called Island Carnival Memories, planned as a legacy of the project, for people to visit and enjoy over the years to come.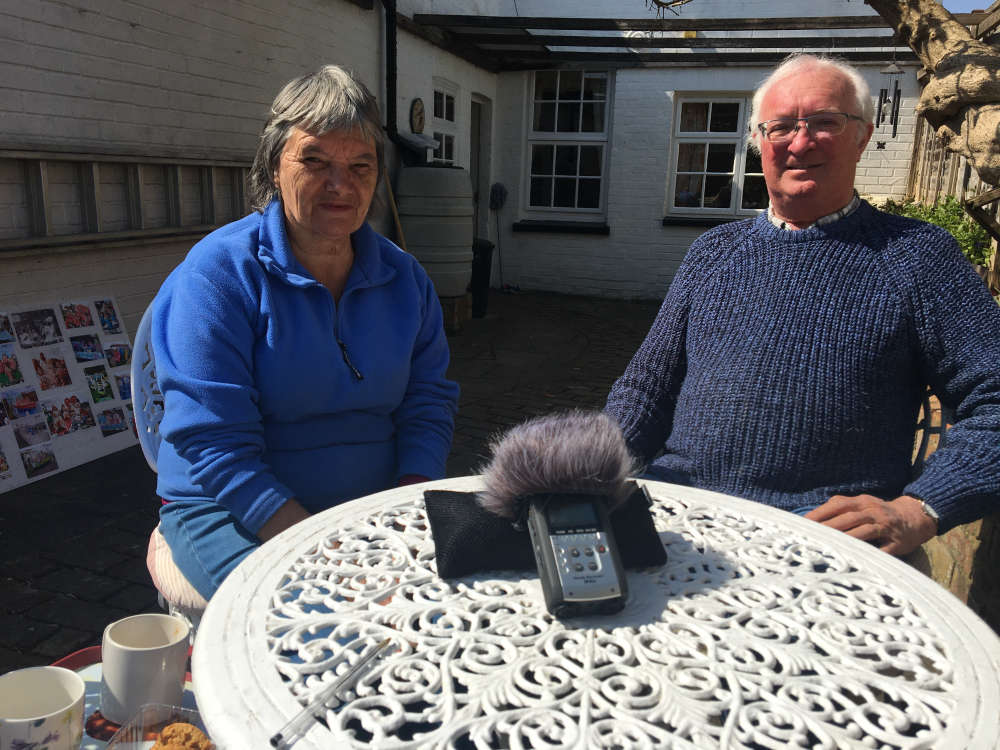 Brian and Margaret Cope
Representatives of Ryde, Sandown, Yarmouth, Ventnor, Shanklin, St Helens and Newport carnivals have so far taken part, as well as members of such legendary groups as Ventnor Comic Jazz band, The Wight Strollers, the Valvona family, the Newport Old Guard Scout Band, The Keystone Kops and The Ryde Buccaneers.
Children and young people have been a key part of this project too. Before Covid struck, six local schools* were helping to collect memories by hosting social gatherings on their sites, inviting community members inside, to share their stories with the children. The children had planned to re-invent some of the better-known traditions and perform them at the Isle of Wight Mardi Gras last July, sadly cancelled.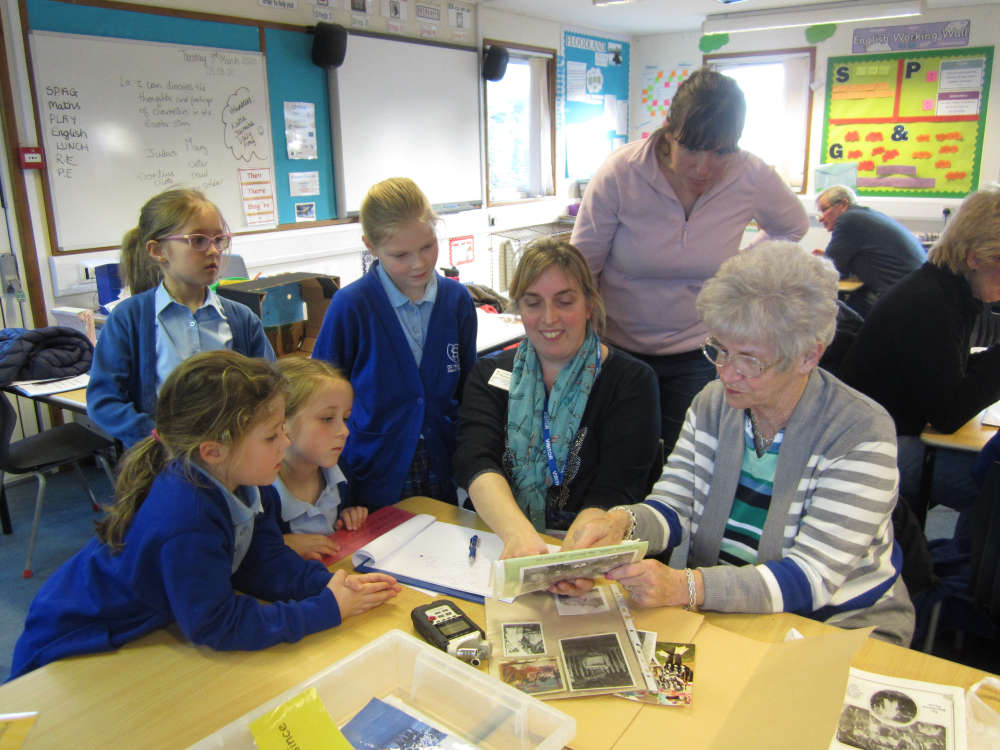 Lisa Kerley at St Helen's Primary School
But the show must go on! In August this year, during what would have been Ryde Carnival Week, the New Carnival Company hosted a carnival summer school at Oakfield Primary, working with children and families, TEd (Theatre Educational) and Theatretrain to bring back to life some of the stories. About 40 young performers played out mini-Buccaneers, Keystone Kops gone Krazy, King Kong and the Flintstones (representative of the Holiday Camps era), the Carnival Queens tradition, and much more. Even Queen Victoria herself attended, depicted as a 3-metre-tall puppet! We understand she was greatly amused!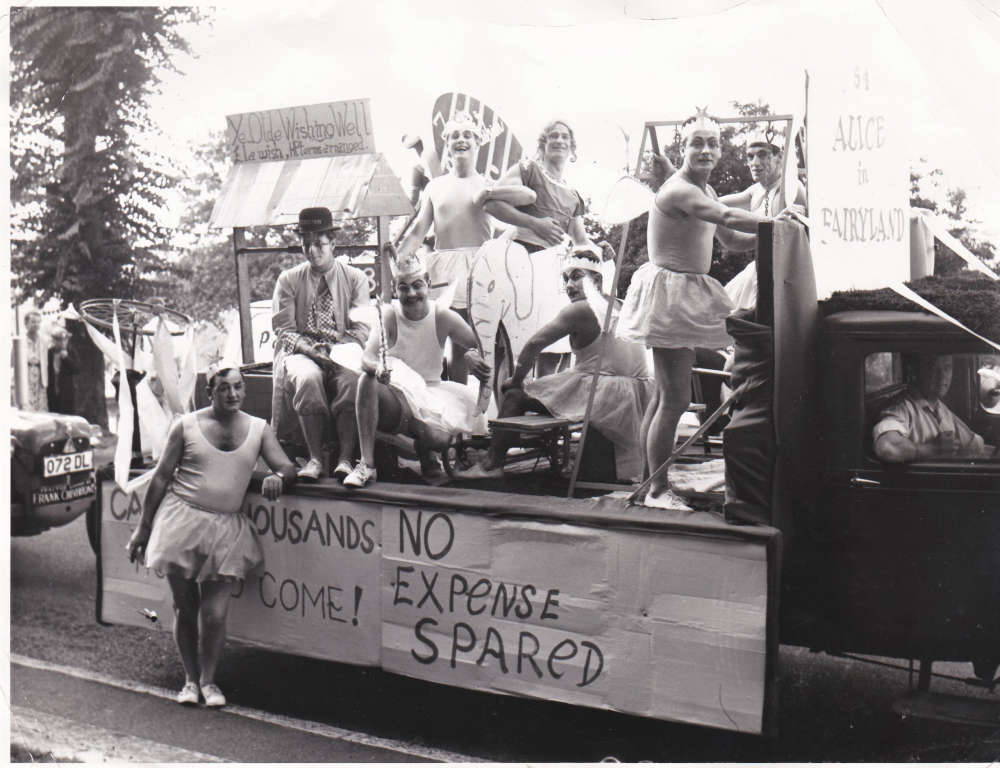 Valvona Family float, c1960 contributed by Linda Morris
It's not too late to get involved in Island Carnival Memories. The New Carnival Company is inviting anyone who has been part of the carnival scene over the years, as an organiser, a participant, or a visitor, to share their memories. The Facebook page Island Carnival Memories is waiting for your story!
Over the next three editions of the Beacon, we shall turn the spotlight on one of the amazing project contributors and share some stories and pictures from their personal archive.
*Schools taking part in the pre-Covid story gathering programme were: Oakfield Primary School Ryde, St Francis Primary School Ventnor, Wootton Primary School, Barton Primary School Newport, Lanesend Primary School Cowes and St Helens Primary School.