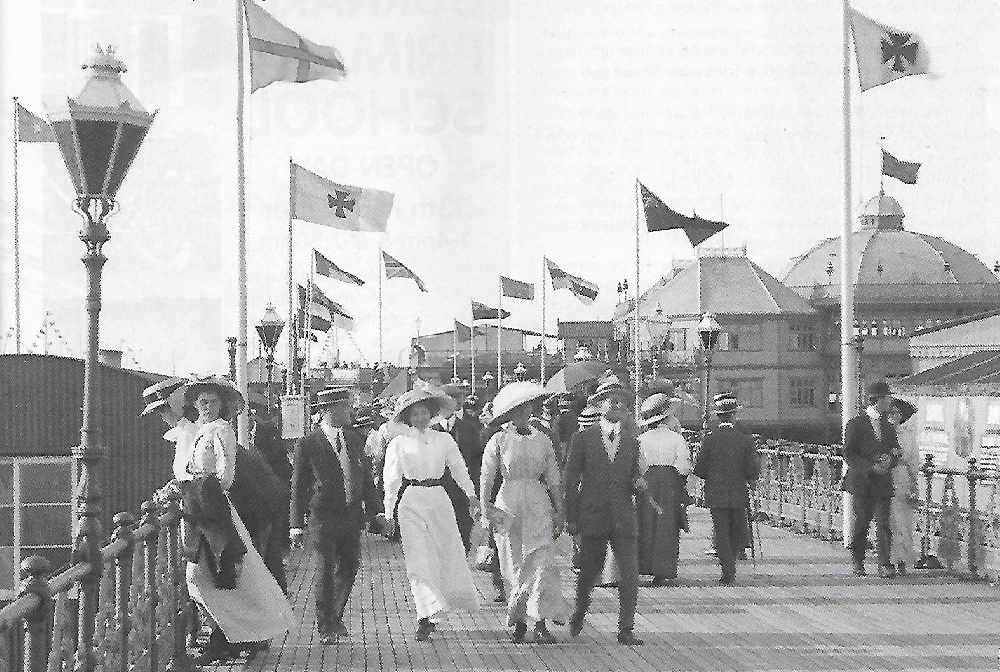 At low tide, the sea off the coast of Ryde is nearly half a mile away. Though its proximity to Portsmouth makes it the shortest Solent crossing — so in times gone by, the inconvenient half mile slog across the sands was seen as a price worth paying.
Originally published in November 2013
Not that there weren't complaints. "Ryde is divided into Upper and Lower" wrote one traveller in 1808. "The lower, or Old Village, is built along the shore and is chiefly inhabited by seafaring persons. At low water, landing from the boats is performed in small carts, drawn by a single horse. Thus, seated on each side of this machine, driven by a man who sits in front, a ludicrous journey is performed before we reach the town."
A pier was the answer. It was begun in 1813, opening the following year. It was an immediate success and by the 1850s had established itself as one of Ryde's main attractions. A concert hall and pavilion opened in 1895 alongside shops, kiosks and refreshment rooms, transforming it into a mecca for visitors and tourists who came to take the air and by the turn of the last century the elegant pier had become the place to be seen promenading.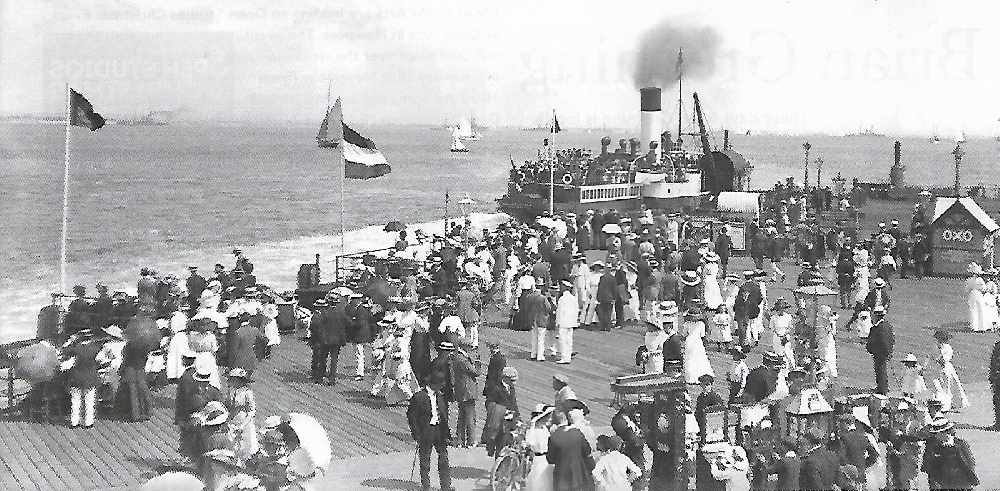 Photos copyright Alan Stroud and Colin Fairweather
These photographs capture the excitement of the pier in its heyday and were taken in 1910 by William Hogg, a skilled Ryde photographer who sold them as postcards from his George Street post office.
At its height, there were three million customers a year for ferries and steamer excursions and by 1939 the pier head boasted a 'casino', tea bar and even a pub, 'The First and Last'. In 1949 the Norman family took the ballroom over, renaming it the 'Seagull' in 1956, serving afternoon teas to the accompaniment of the resident organist, a period immortalised in Philip Norman's book 'Babycham Nights'.
By the 1960s, holidays abroad were affecting ferry passenger numbers and the pier went into decline. A local club owner, Clive Meddick, took over the Seagull and for the summer of 1967 renamed it the Big L Speakeasy, after the offshore 'pirate' Radio London. It became the Saturday night venue for acts like The Nice, Dave Dee, Dozy etc and The Small Face but as the sixties came to an end, so did the ballroom, due to structural problems.

Photos copyright Alan Stroud and Colin Fairweather
The last act to tread the boards was Traffic in September 1968 and in 1970 the ballroom was demolished and today, a few pieces of rusty ironwork peeking above the waves are all that remain.
The Victorian trippers are no more, the afternoon teas have been cleared away and Dave Dee, alas, can no longer bend it.
Wightlink operate the pier today and where past generations once took the air, there is now a car park.