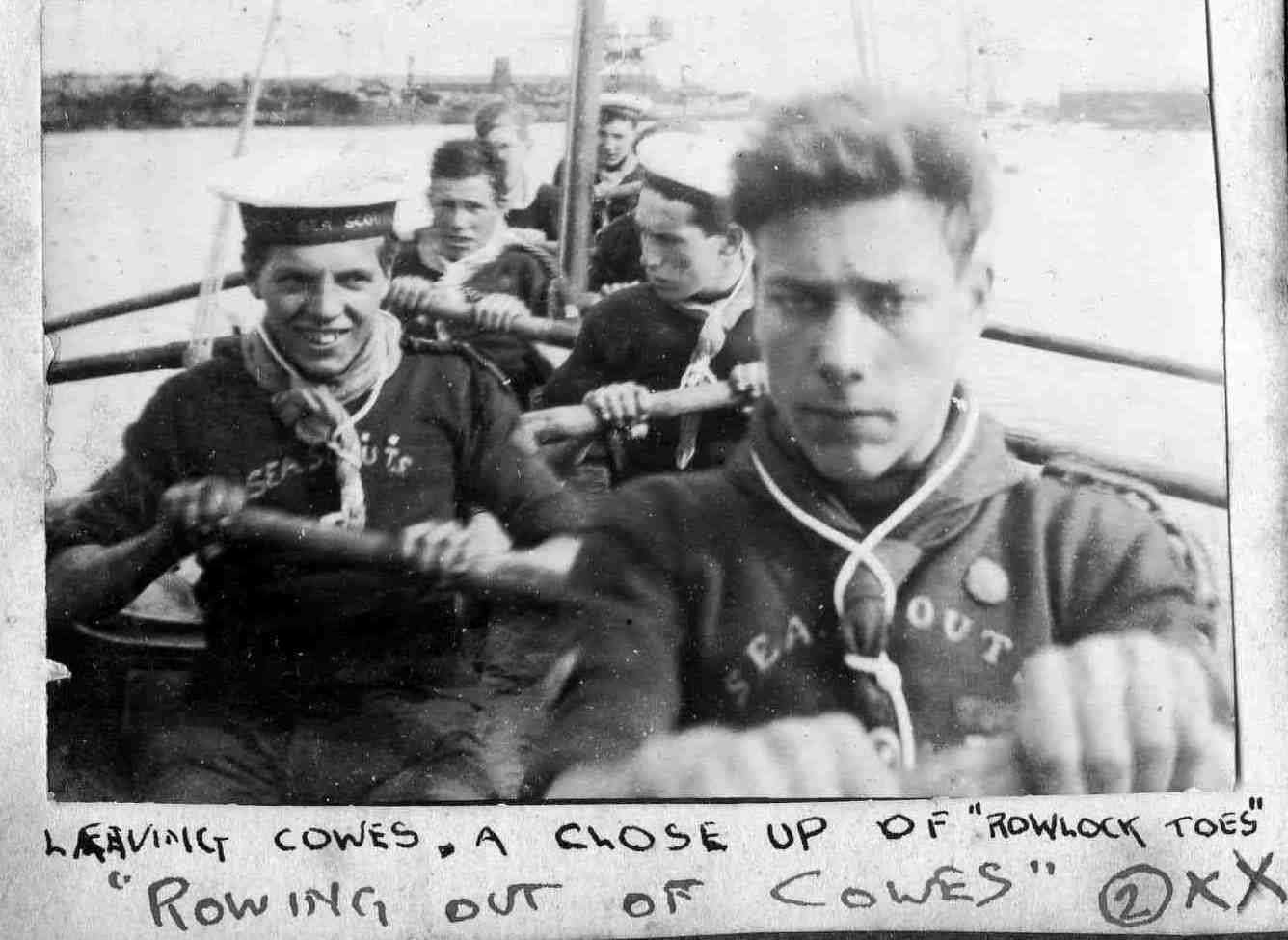 In 1978 the Duke of Edinburgh said: "In conventional terms Uffa was eccentric." That was never better demonstrated than 100 years ago, when he ended up being sacked as the scoutmaster of Cowes Sea Scouts.
On Saturday July 30, 1921, Uffa and a crew of nine sea scouts set sail for a few days camping trip to the western Solent. Well, that's what the parents thought. Our intrepid helmsman had other ideas but never told anyone. His real aim was to reach Paris in their 27 foot open whaler Valhalla. Incredibly, they got to within 70 kilometres of the city but had to return on Saturday August 6, because some of the young guys were due to be back to work on the Monday — or so they thought.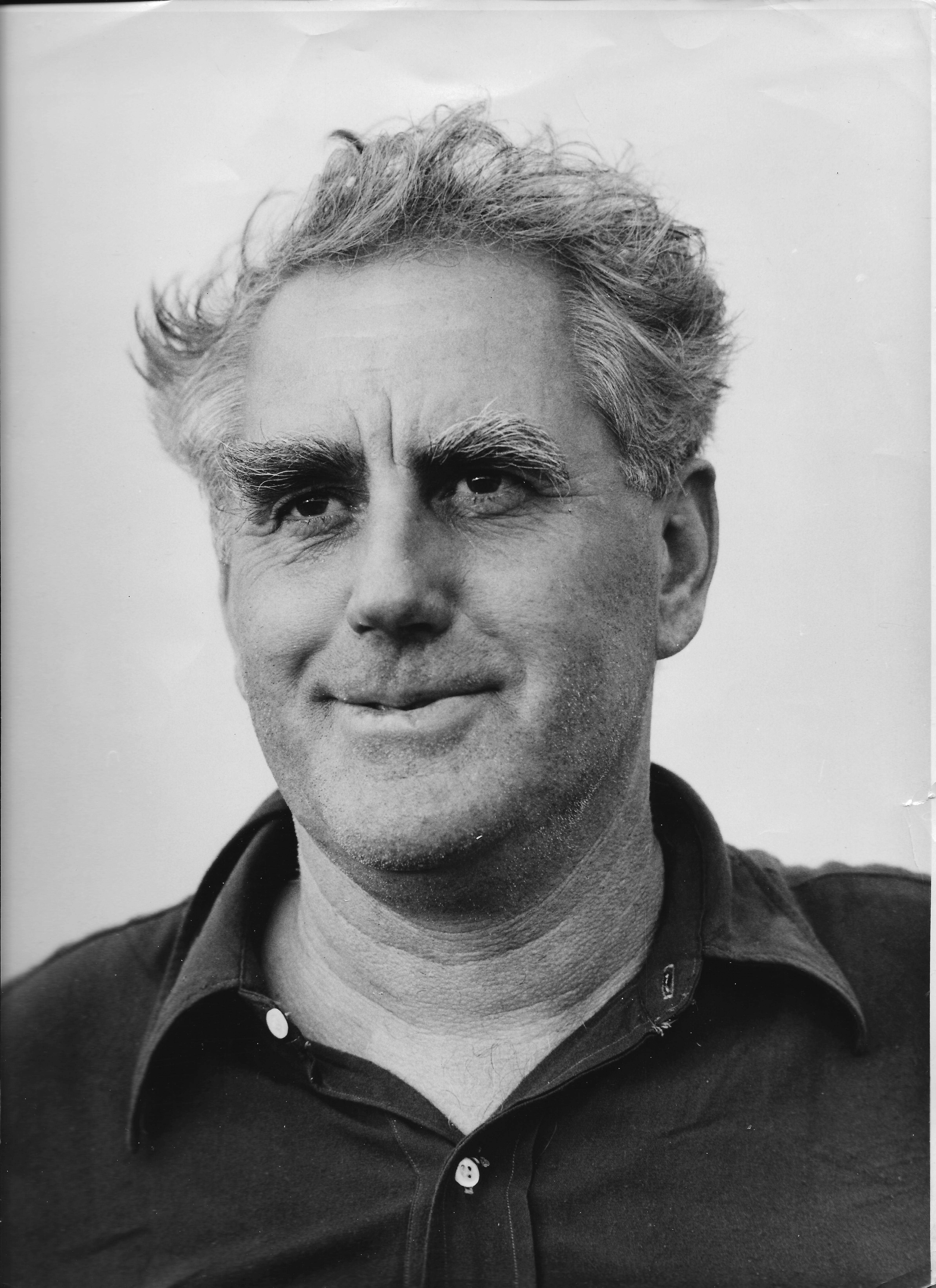 Amazingly, Uffa took a small camera on the trip and many of the 100 year old photographs still present a unique record of his very mindless trip. He added his own thoughts to the book of photographs. He had personally trained all his crew and had great confidence in them and that they would make it.
Uffa also completed a hand-written log which recorded every detail of the trip. Obviously, they had no paperwork or passports to identify them in foreign waters. He could always spin a good yarn and he was able to bluff himself and his crew through any embarrassing situations.
The first day proved an eventful start. The tide turned against them off Newtown and at 2pm they landed in Colwell Bay. In the log Uffa had recorded: "We lay out on the hill like rotten sheep."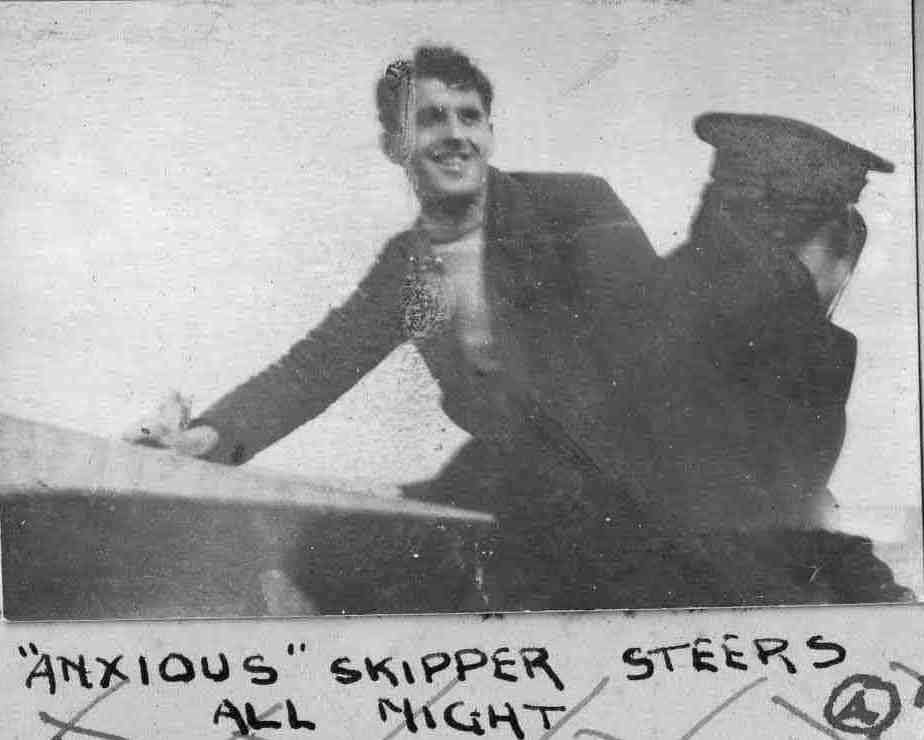 They left Colwell at 7.30pm and local Totland lifeboat coxswain Bill Conway told them they would turn back in less than an hour due to a heavy swell off the Needles. Apparently, Uffa was heard to politely tell him to put his head in a bag and pull it tight.
On Monday August 1 at 7.20am Uffa, the only one not sleeping, woke them up to celebrate seeing mainland France. They landed at Le Havre at 12.30pm, 40 hours after leaving the Needles. They changed what money they had, played beach football and then had a good blow out on lemonade and cakes.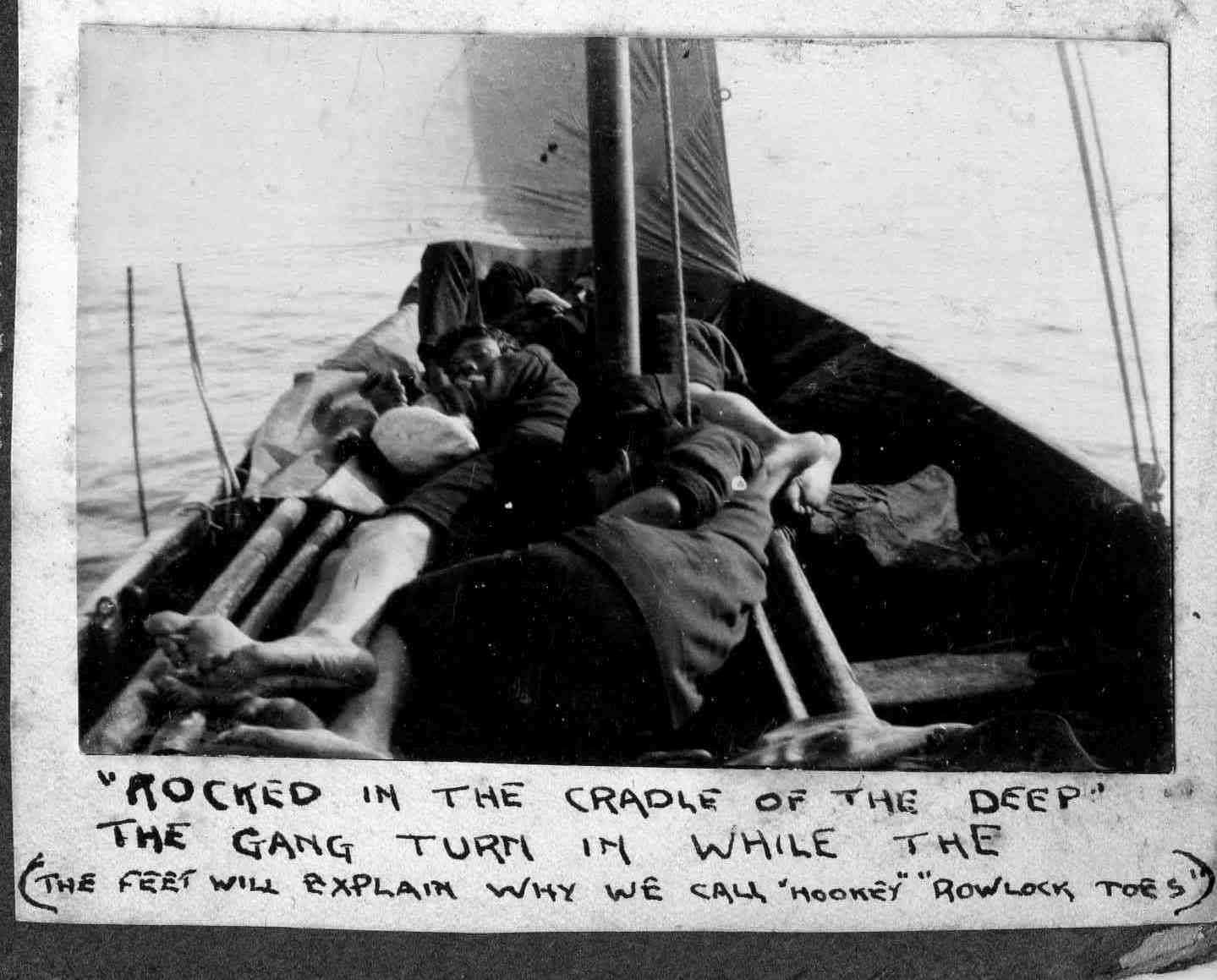 Uffa had this to say in his log: "We took them to a grog shop and gave them some cognac. That took their breath away and made them sit up and take notice."
At 8.30pm that night they tied up along the upper side of the La Roque breakwater and enjoyed a meal of spinach and corned beef. Then they turned in. Some slept in a mud hut, others under their sail draped out over a fence but Uffa stayed on board as he was afraid of the bore taking the whaler away.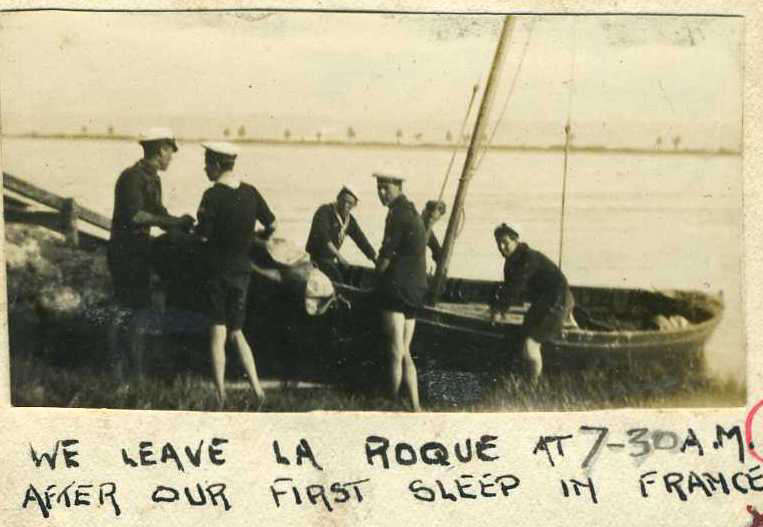 The next morning they set sail for Rouen. Passing an apple orchard proved a real bonus. They reached a small market village called Duclair and even joined in some village sports. The whole village turned out to see them off — in almost disbelief.
On Wednesday August 3 they landed in Rouen, where they met a lot of British people. The nights were clear at this period so they slept on board without having to use tents.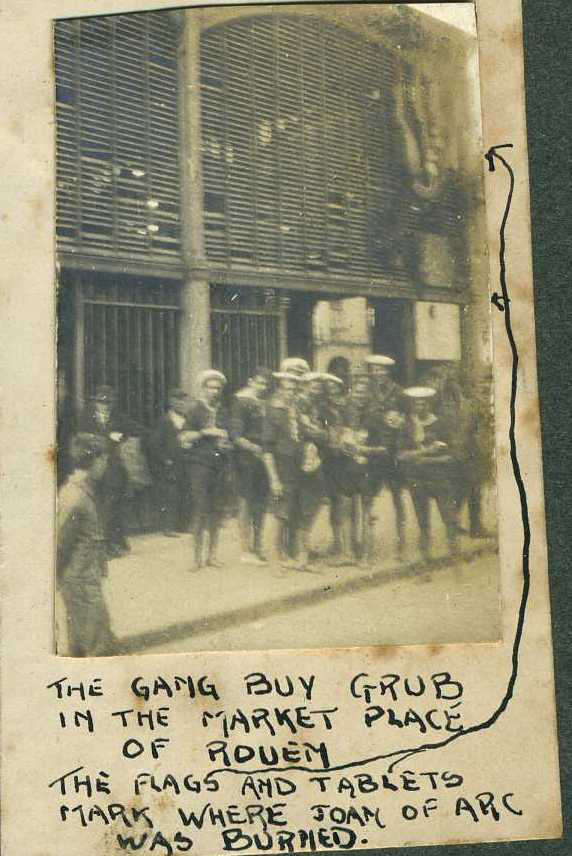 Then came a series of locks and sometimes they were lucky to receive tows from friendly barge shippers.
On one occasion they had some great fun. One of the crew had brought what he thought was jam. Then found out it was not easy to spread baby food on bread and butter.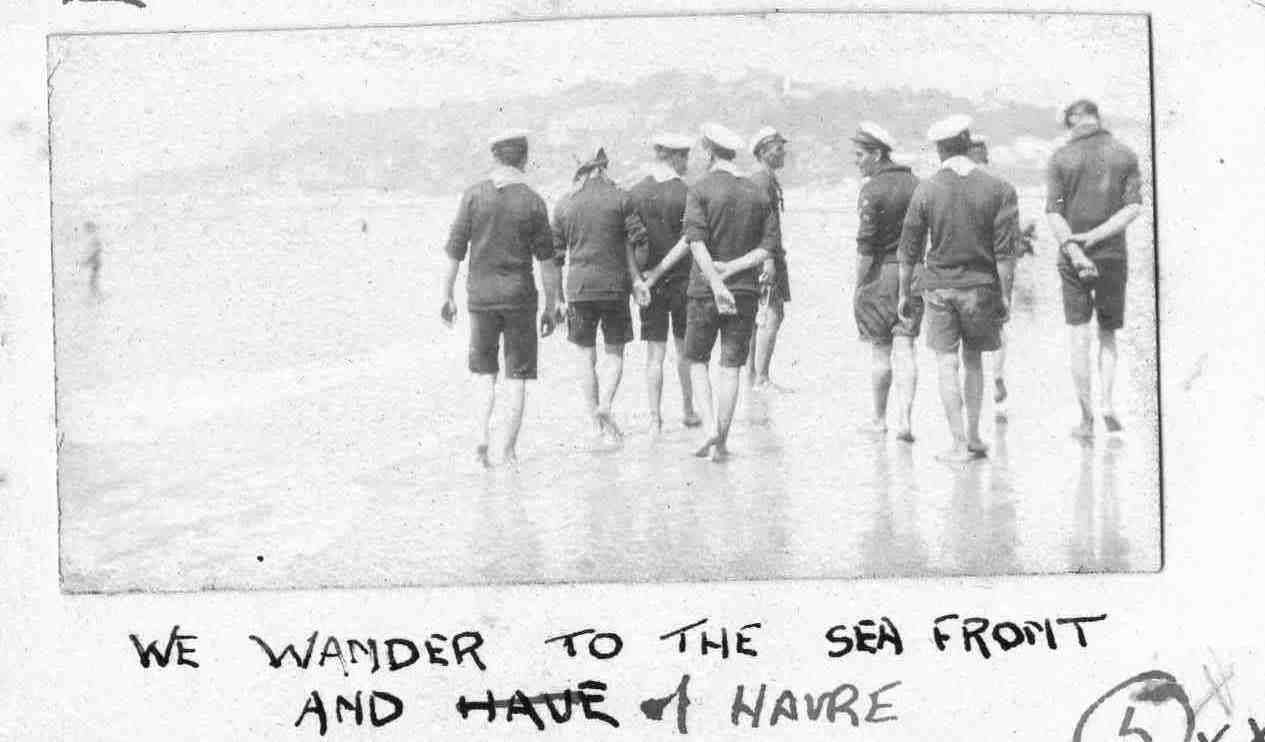 Then came that fateful day of Saturday August 6 when they decided to turn back. They had reached just past Mantes. Luckily, they received a few good tows to help their return to Le Havre. These included The Swallow of Grimsby.
They arrived in Rouen on Monday August 8. They had been expected in Cowes the previous day. Somehow, Uffa managed to bemuse a customs officer who demanded papers and passports. He acted like a very dense Englishman and got away with it. Eventually they left the canal and headed for the Island.
Uffa and his crew actually landed in Ventnor on Wednesday August 10 at 9pm. An eager Ventnor coastguard even thought they had been shipwrecked. Three of the boys then walked to East Cowes as they were already three days late for work. The rest went to a local restaurant for a blow out.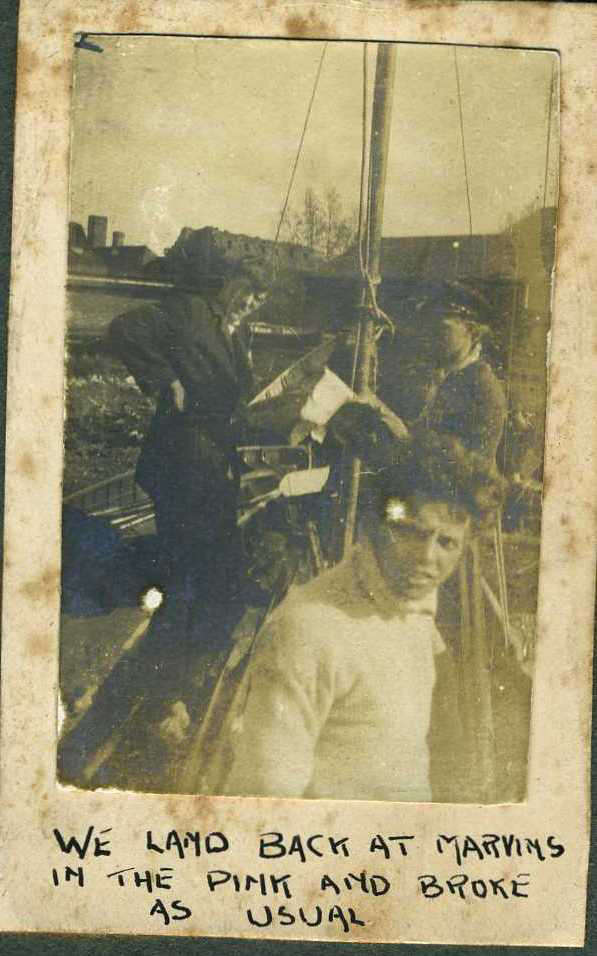 They landed at Marvin's Yard, Cowes, on Thursday August 11 at 5pm. Uffa thought his mad cruise had been a great success. Not everyone agreed. The worried parents, in particular.
Uffa, who went on to be a world famous helmsman and boat designer, summed it all up.
"I have been chewed up by Admiral Allenby, the commissioner of sea scouts for the Island and also by the Cowes committee, who had all resigned on account of this cruise. I was relieved of my post as scoutmaster.
"We have a rule that every boat must be examined and a certificate filled up to the effect she is seaworthy etc. Well the whaler was examined and according to her certificate is only seaworthy between Hurst and Bembridge. I was also surveyed and registered A1."
He was asked by a Cowes dentist, who should have known better, if he had intended to go to France and did he carry a compass?
"I refrained from telling him we were heading for Beaulieu but we missed our turning and ended up in the Seine. A compass was not needed — just follow the signposts!"
For the record, the fab ten were Uffa, F Smith, F Bow, H Beverton, C Hookey, H Harvey, R Dickerson, W Waight, S Crews and F Curtis.