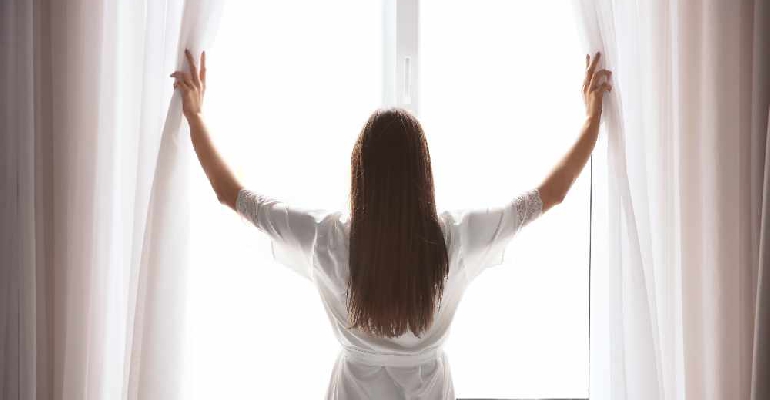 The right window dressing can transform the look and feel of a room without the need for a complete interior revamp. Take inspiration from the latest trends to redesign your window space,
Choosing the right blinds or curtains can quickly take an interior design scheme from average to amazing. From creating the illusion of a higher ceiling and making a dark room feel brighter to increasing your home's curb appeal, window dressing is about much more than simply blocking out light. Here's how to choose the right look for your home.
Let there be light
If your room is lacking in light, heavy curtains can compound the situation. Sheer materials offer privacy and cosiness without making a space dingy. Choose a light colour to lift a room, creating an illusion of airiness, or use floral voile fabric panels for a dreamy feel.
Sheer roller blinds are an excellent solution for kitchens, bathrooms and hallways, while long drapes work well in living rooms and bedrooms.
Shutters are in
Plantation shutters have taken the hippest districts of London by storm and it won't be long before you see them in a street near you.
Shutters work with both traditional and contemporary interiors, adding an extra degree of privacy and insulation while boosting the aesthetic charm of your property.
As an added bonus, they can be adjusted to let in more or less light and to improve ventilation in the room.
Playing with colour
Not sure how to introduce colour while avoiding garishness? Neutral drapes with a colourful trim will bring a touch of interest to the room without dominating the decorating scheme. Prints and patterns are currently trending as well, with abstract geometrics, plant-inspired motifs and oversized fabric prints all popular with designers.
The long and the short of it
Choosing the length of your curtains can be even more challenging than picking a colour. Classic long drapes give the illusion of a higher ceiling, but short curtains are a more practical option for kids' bedrooms and other well-used family spaces because they are less likely to collect dust and sticky fingerprints.
Any room that has a radiator positioned under the window also lends itself to shorter styles. Another fun option for spaces where privacy is more important than light exclusion is café curtains. These half-length panels work particularly well in kitchens and street-facing living spaces.
Tracks and ties
Once you've picked the style and length of your curtains, the next dilemma is how to hang them. Ceiling-mounted curtain tracks offer a streamlined alternative to the traditional curtain pole while also helping a low ceiling feel taller.
Tab tops avoid the hassle of rings, while a pelmet will hide fixtures and fittings altogether. Match it with other soft furnishings to create a sleek, modern look.
Blinded by the choice?
Blinds and shades tend to be more popular options than curtains in modern homes, partly because there are so many different alternatives to choose from. Traditionally, blinds have individual adjustable slats, while shades are made from a single piece of material.
Venetian blinds, roman shades and roller shades all work in almost any setting, while tie-up shades are both on-trend and easy to make at home. Other beautiful styles to consider include woven wicker, bamboo and rattan shades.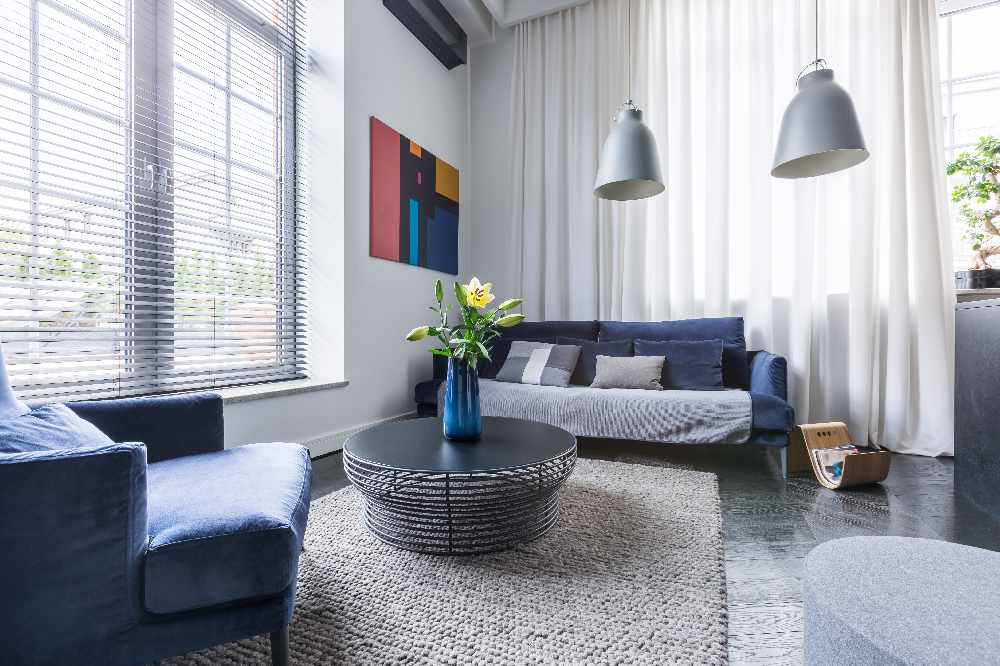 Be smart
Modern boilers, lamps and even coffee makers can all be controlled by smartphone – so why not your blinds? Smart blinds are usually voice operated, which means you can open them in the morning without lifting a finger.
They can also be programmed to open and shut at different times of the day, a useful security feature if you're away from home frequently. Don't want to invest in new drapes? It's often possible to retrofit your existing blinds with 'smart' technology, saving substantially on the cost.
Double up
Curtains or blinds? With the latest designs, there's no need to choose. Combining roman shades and drapes is a good way to block out light in bedrooms or street-facing living rooms and give reign to your creativity at the same time.
Opt for complementing colours – or choose a plain blind that subtly references a shade in your patterned curtains. It's the best of both worlds.