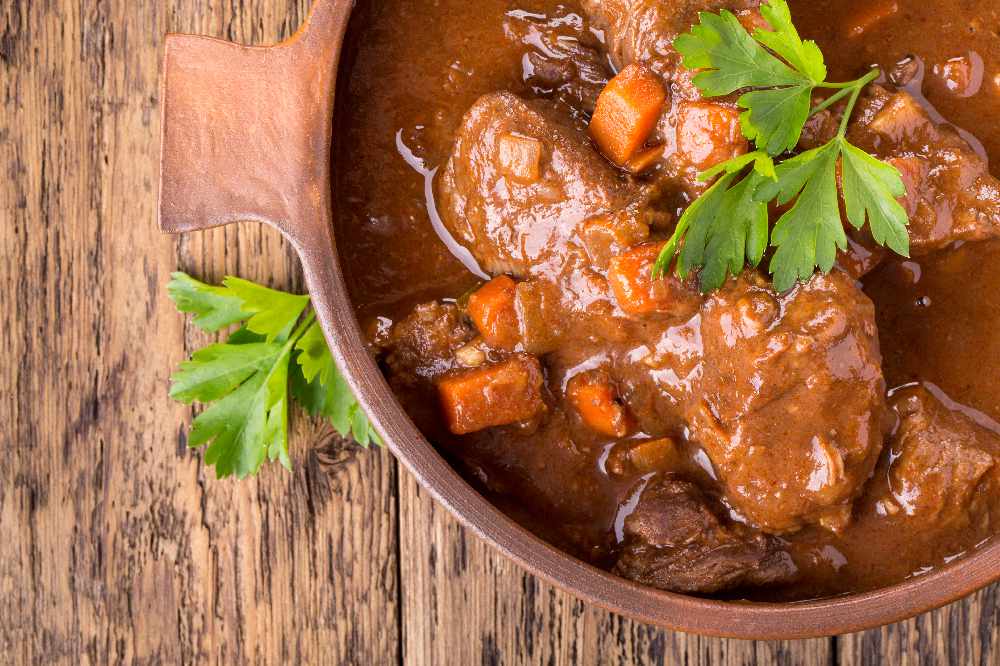 As the darker nights draw in, comfort food is the perfect solution. Here's our recipe for a mouth-watering French style casserole.
Ingredients
900g (2lb) stewing beef, cut into 3cm (1 inch) cubes
225g (8oz) onions, peeled and chopped
2 carrots, peeled and sliced
4 tbsp olive oil
3 cloves of garlic, peeled and chopped
2 tbsp tomato puree Red wine (or red grape juice) – enough to cover the top of the beef
Quarter of an orange (with peel)
50g (2oz) black olives
Bouquet garni
Method
Heat the oil in a large pan or casserole dish and sauté the beef on all sides until it starts to brown.
Add the onion and garlic, cooking until the onion looks translucent, then stir in the tomato puree and pour over the wine or grape juice to a level that almost covers the beef.
Add the carrot, orange and bouquet garni, cover with a lid and simmer in a slow oven (325F/160C, Gas Mark 3, Aga bottom oven) for one hour.
Give the casserole a stir then leave it to cook for another 30 minutes to an hour with the lid off, so the fluid level reduces but does not dry up.
When the meat is tender, remove the orange and bouquet garni then stir in the black olives to finish. Serve with flat noodles and vegetables of your choice. Delicious!
Tip: If you have any wine left in the bottle, DO NOT pour it down the sink. Pour the wine into an ice cube tray and freeze, ready to use in your next casserole, sauce or marinade.