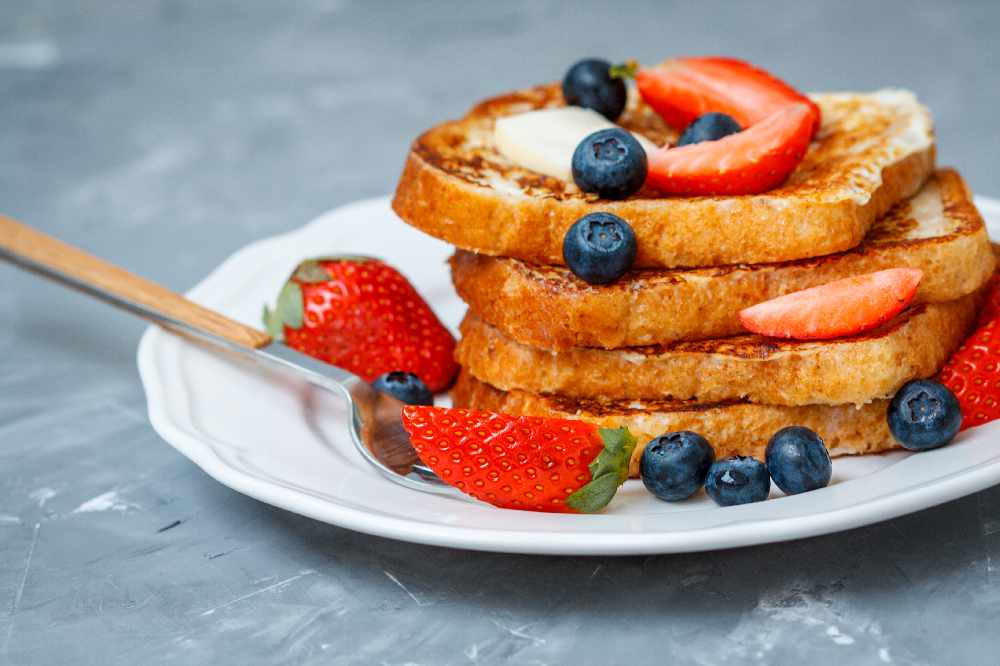 There's nothing like a tasty breakfast to start your day off well — and this French toast with fresh berries is easier to throw together than you might think.
Serves four
INGREDIENTS
4 slices of bread
1 egg
1 teaspoon vanilla extract
1/2 teaspoon ground cinnamon
60ml milk
Syrup and fresh berries to taste
METHOD
Firstly, beat the egg, before adding the vanilla extract, milk and cinnamon.
Dip the bread in the mixture, coating on both sides.
On a medium heat, fry the bread in a lightly greased pan until evenly brown on both sides.

Serve with syrup and fresh berries to taste.