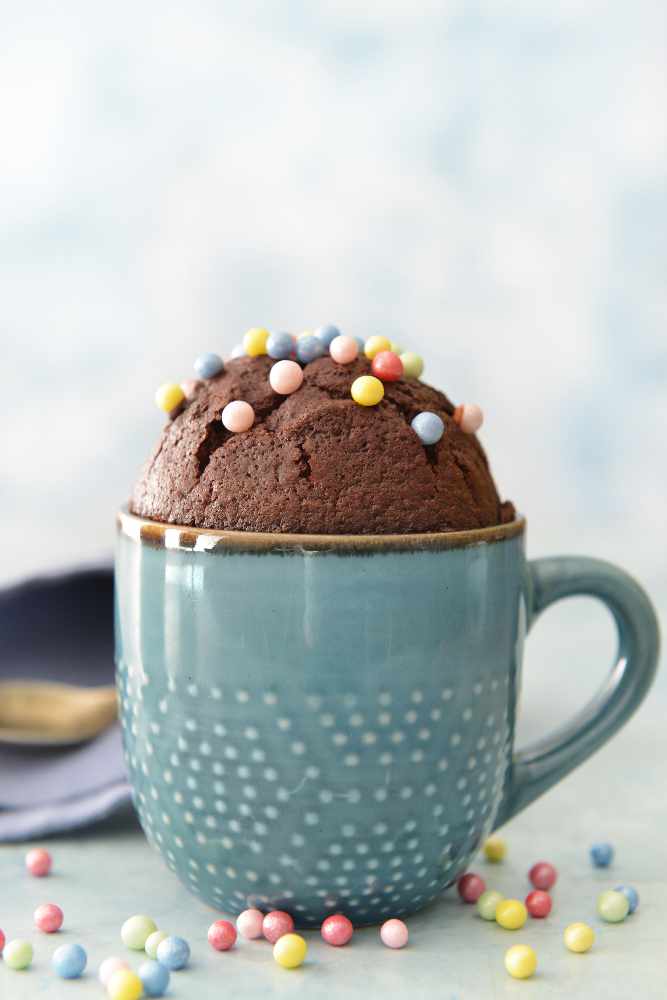 Fancy something sweet to eat now the Christmas supply is long gone? There's no need to wait until your next essential shopping trip, you can make this quick and easy Chocolate Mug Cake with ingredients likely to be in your cupboard already.
All you need is:
One egg
Four tablespoons of caster sugar
Four tablespoons of self-raising flour
Three tablespoons of milk
Two tablespoons of cocoa powder
Vanilla essence
Three tablespoons of sunflower/vegetable oil
Optional toppings such as chocolate chips, smarties, nuts or a dollop of ice cream.
A large mug
A microwave
Method
Simply add all your dry ingredients to the mug and give them a good stir.
Now add the rest of the ingredients (apart from the toppings) and stir until smooth.
Microwave for a minute and a half. Take out and gently press the top. If it bounces back, it's ready. If not, pop it back in for thirty seconds more.
Add your toppings and enjoy with a spoon!