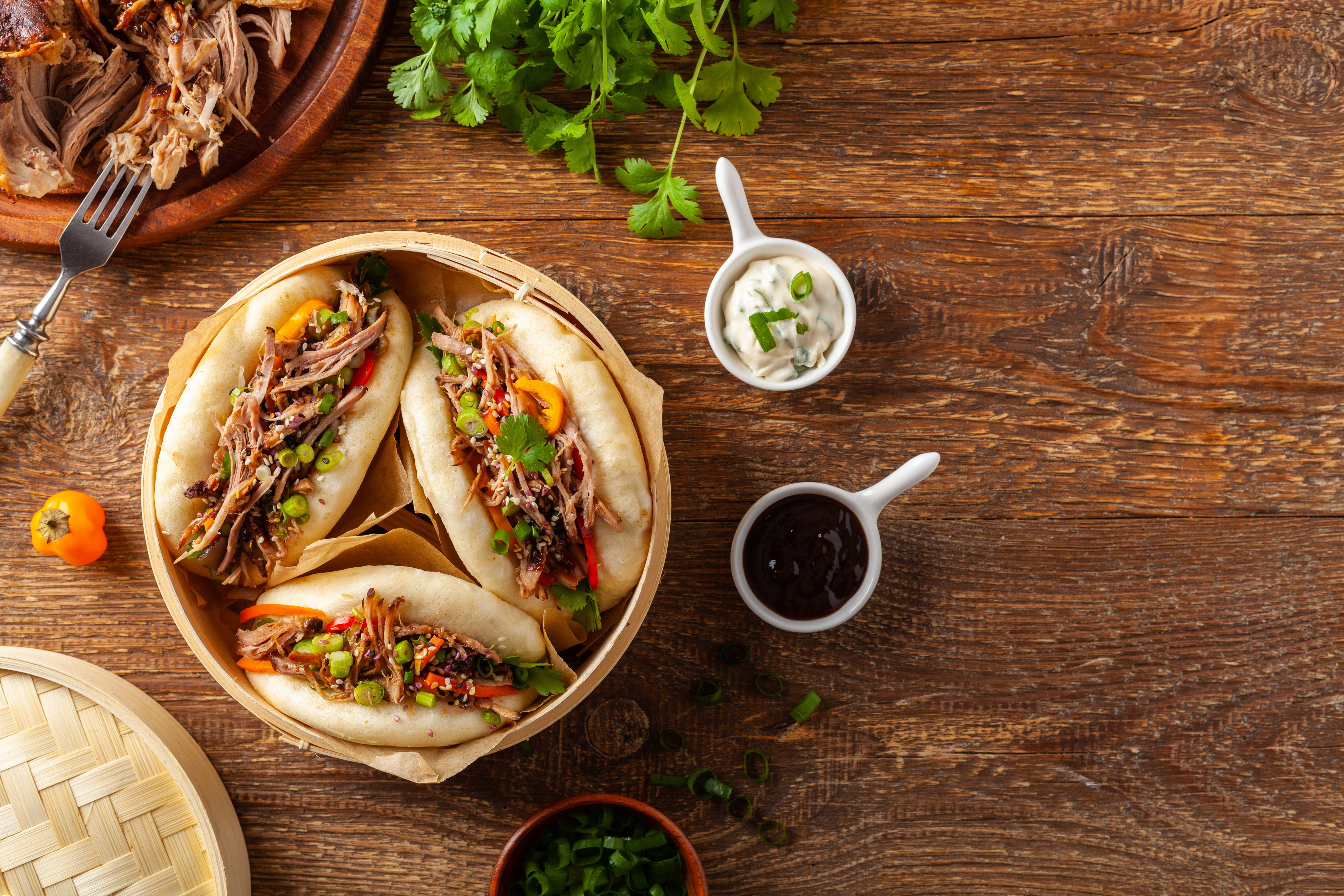 Chinese Steamed Buns or Bao Buns take party food to a new level this New Year. And they're surprisingly easy to make from scratch.
You'll need a steamer.
This recipe takes four hours to prepare — and eight minutes in the steamer.
INGREDIENTS
540g plain flour
1 tsp dry yeast
1 1/2 tbsp caster sugar
1/2 tsp salt
1 tbsp sunflower oil
3 tbsp milk
175ml water plus 1 tbsp warm water
1 tbsp rice vinegar
1 tsp baking powder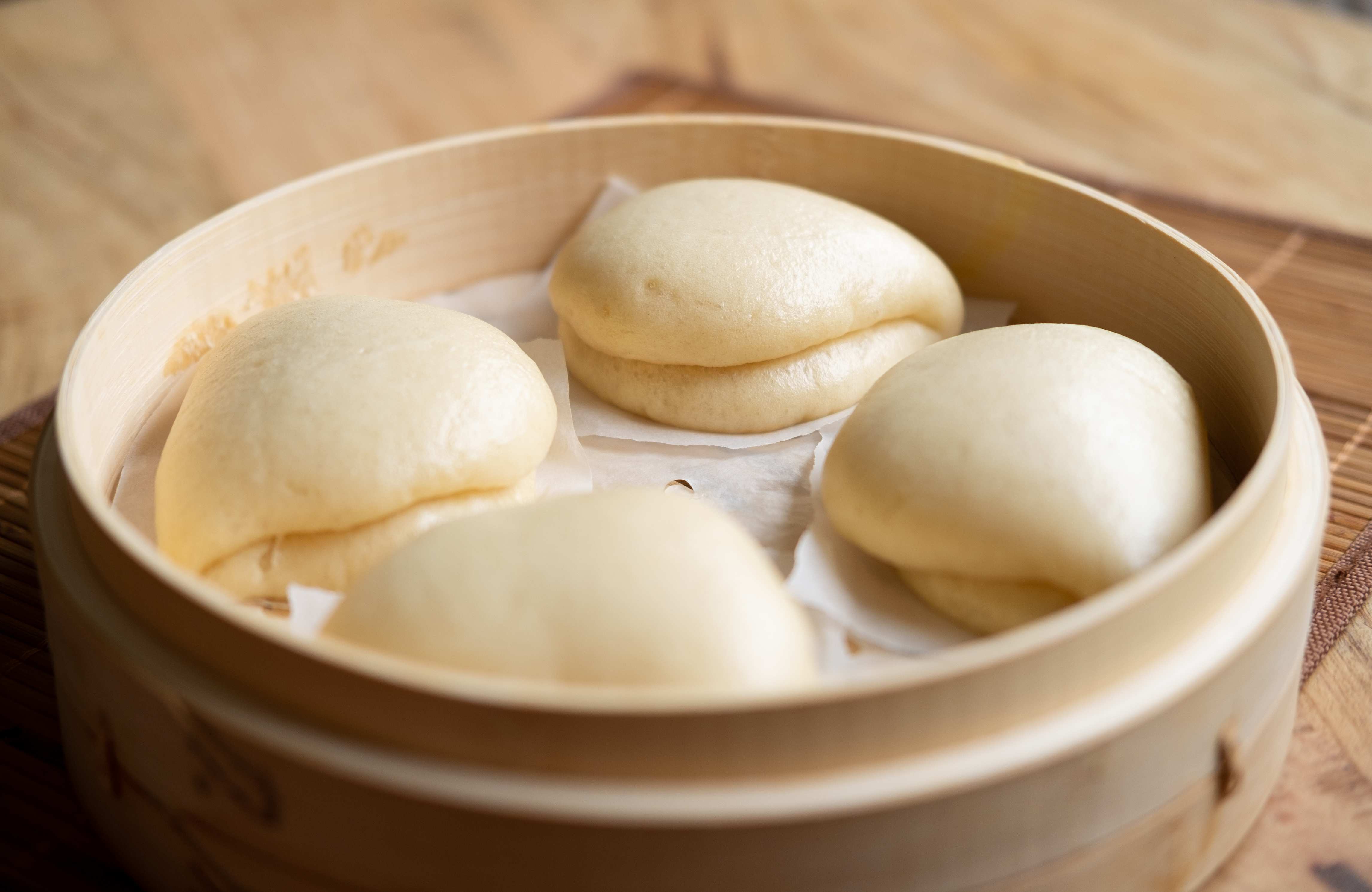 METHOD
Mix the flour, salt and caster sugar in a bowl until combined.
In a separate bowl, mix the yeast, a tablespoon of water and a pinch of caster sugar.
Now combine the bowls together and add the milk, rice vinegar, sunflower oil and 175ml of water.
Knead into a dough until smooth.
Oil a bowl and place your dough inside. Cover with a towel and set aside to prove for two hours.
Once the dough has doubled in size, take it out and knead in the baking powder.
Shape your dough into a long sausage shape and cut into 16 pieces.
Roll each piece into balls and brush with a little sunflower oil.
Place on a tray covered with a tea towel to prove until they've doubled in size — around an hour and a half.
Place your steamer on a medium heat and steam for eight minutes. The buns will puff up.
For Bao Buns, roll each ball into a flat circle, 4mm thick before you leave them to prove. Fold them in half and prove until double in size. Follow the same steaming process.
Enjoy with any filling that takes your fancy, such as sticky pork or spicy cauliflower.