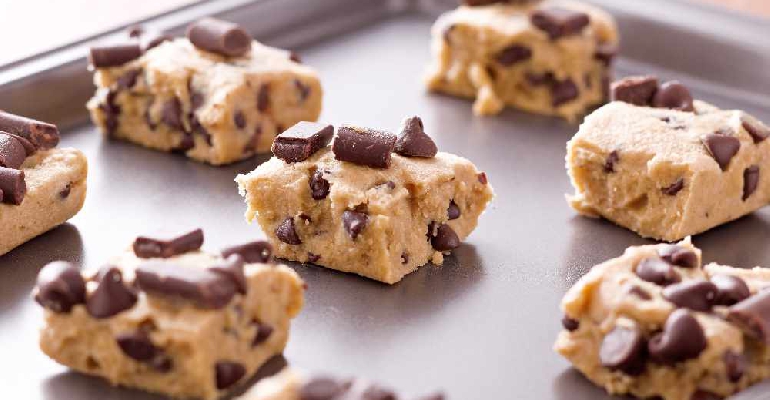 Now the kids are off on the school summer holidays, you might be looking for things to do to keep them entertained. This easy and delicious recipe for Chewy Chocolate Chip Cookies is the perfect activity for all ages — and will fill their tummies all afternoon!
Takes 1 hour 5 minutes
Time to prepare: 20 minutes
Time in the oven: 12-15 minutes
Makes 12 cookies

Ingredients
100g granulated sugar
165g brown sugar
155g plain flour
115g melted unsalted butter
One egg
One teaspoon of vanilla extract
One teaspoon of salt
Half a teaspoon baking soda
200g of milk chocolate chunks

Method
1. In a large bowl, whisk together the butter, sugar and salt.
2. Add the egg and vanilla extract, before sifting in the flour and baking soda.
3. Fold the mixture together with a spatula, before adding the chocolate chunks.
4. Chill the dough in the fridge for at 30 minutes.
5. Preheat oven to 350°F (180°C). Line the tray with greaseproof paper.
6. Add the dough in ball or cubes to the tray, leaving at least four inches between each cookie.
7. Bake for 12-15 minutes.
8. Serve cool and tuck in.