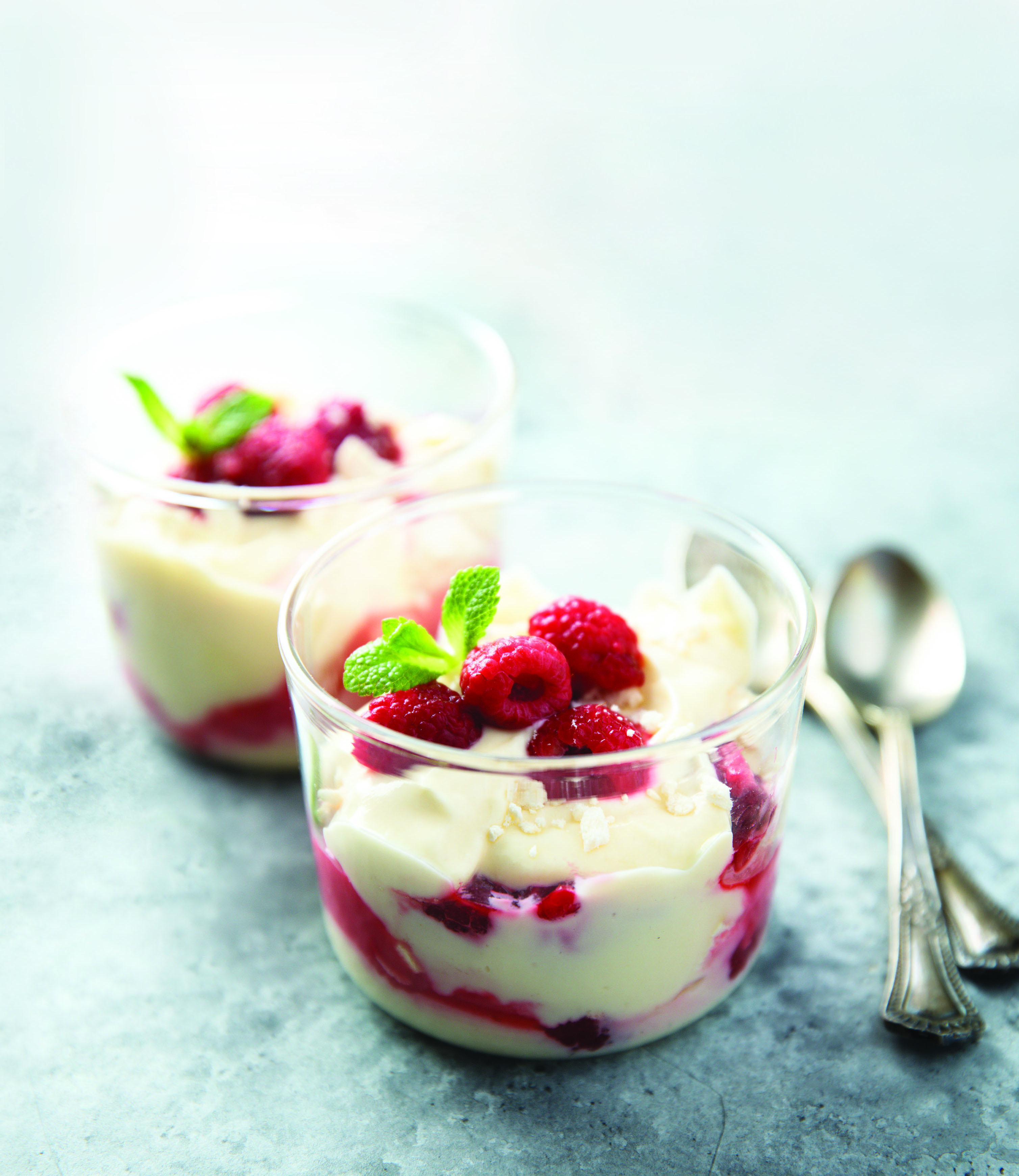 'Parfait' means 'perfect' in French and this recipe by Adele Trathan is quick and easy, as well as eye-catching and delicious.
Serves: 4
INGREDIENTS
250g (9 oz) frozen raspberries or mixed berries, defrosted with the juice reserved
125g (4 oz) mascarpone
100ml (3fl oz) double cream
50g (1½ oz) caster sugar
4 ready-made supermarket meringue nests
4 scoops of vanilla ice cream
METHOD
1. In a clean bowl add the cream, sugar, mascarpone and reserved berry juice. Beat to a smooth consistency.
2. Crush the meringues into bite size pieces.
3. In the bottom of a glass put a spoonful of berries, then add a scoop of vanilla ice cream. Sprinkle over some meringue pieces and then add more berries and ice cream. Top it off with a generous layer of the mascarpone cream. Add a sprig of mint to garnish if desired. Parfait!