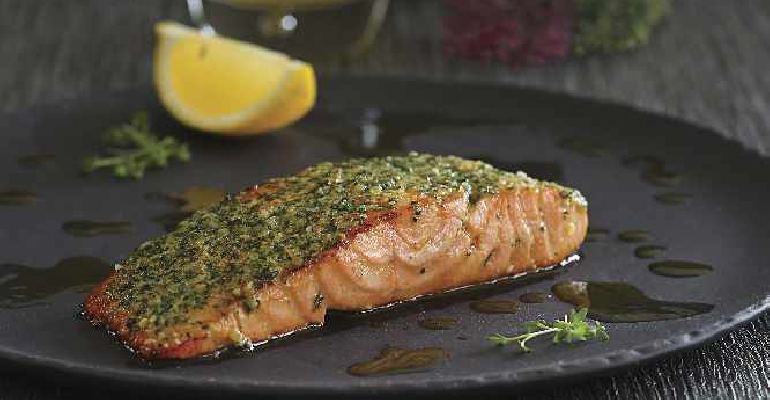 Fresh salmon is available all-year round, it's quick, easy and makes the perfect light, stress free mid-week meal. Accompany Adele Trathan's recipe with asparagus and hollandaise sauce for a delicious lunch with friends
Serves 4
INGREDIENTS
4 x 150g (5oz) salmon fillets (skinned and boned)
100g (3oz) low-fat garlic and herb soft cheese
Drizzle of vegetable oil
Pinch of salt and black pepper
Topping
30g (1oz) fresh white breadcrumbs
30g (1oz) mature Cheddar cheese, grated
2 tbsp fresh flat-leaf parsley, chopped
1 lime, finely grated zest
To Serve
Lemon wedges
Flat-leaf parsley sprigs
METHOD
Place the salmon fillets on a lightly oiled baking sheet and season with salt and pepper. Spread the soft cheese on the top of each fillet keeping it away from the edges.
Mix together the topping ingredients, add salt and black pepper seasoning to taste, then sprinkle on the top of each salmon fillet. (This can be prepared ahead and kept covered in the refrigerator for up to 12 hours.)
Pre-heat the oven to 220°C (425°F, Gas 7) and bake for 15-20 minutes until the salmon is cooked through and flakes easily. Garnish with slices of lemon and fresh parsley.