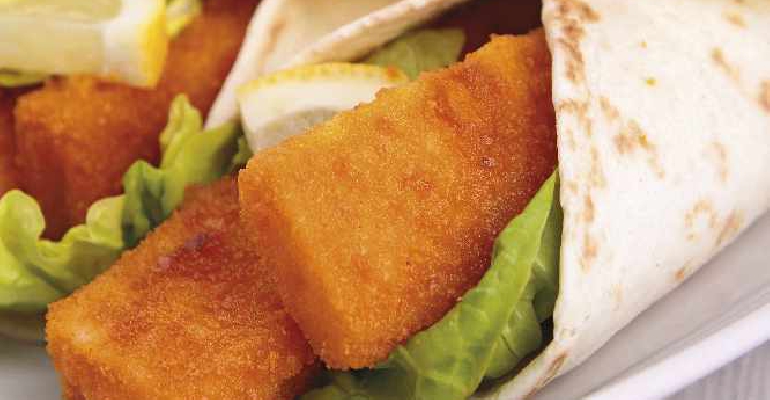 Adele Trathan's fish finger wraps are an easy, weekend or summer holiday lunch for kids to make, using a few staple ingredients from the fridge and freezer, wrapped up for a nutritionally balanced and deliciously simple meal
Serves: 4
INGREDIENTS
8 fish fingers
4 tortilla wraps
1 Little Gem lettuce or similar
2 ripe tomatoes
½ cucumber
½ red onion or 4 spring onions
2 tbsp mayonnaise
2 tbsp tomato ketchup
1 lemon, quartered
METHOD
Pre-heat the grill to a medium to high heat. Grill the fish fingers, turning occasionally, for 12-15 minutes until crisp and golden.
In the meantime, mix the ketchup and mayonnaise together in a bowl. Slice the lettuce, then chop the onion, tomatoes and cucumber into small pieces.
Spread a generous amount of the mayonnaise/ketchup mixture on one side of each tortilla wrap. Layer with the lettuce, tomatoes, cucumber and onions then top with two fish fingers.
Serve with a wedge of lemon for the kids to squeeze. Wrap up, tuck in, then make some more!