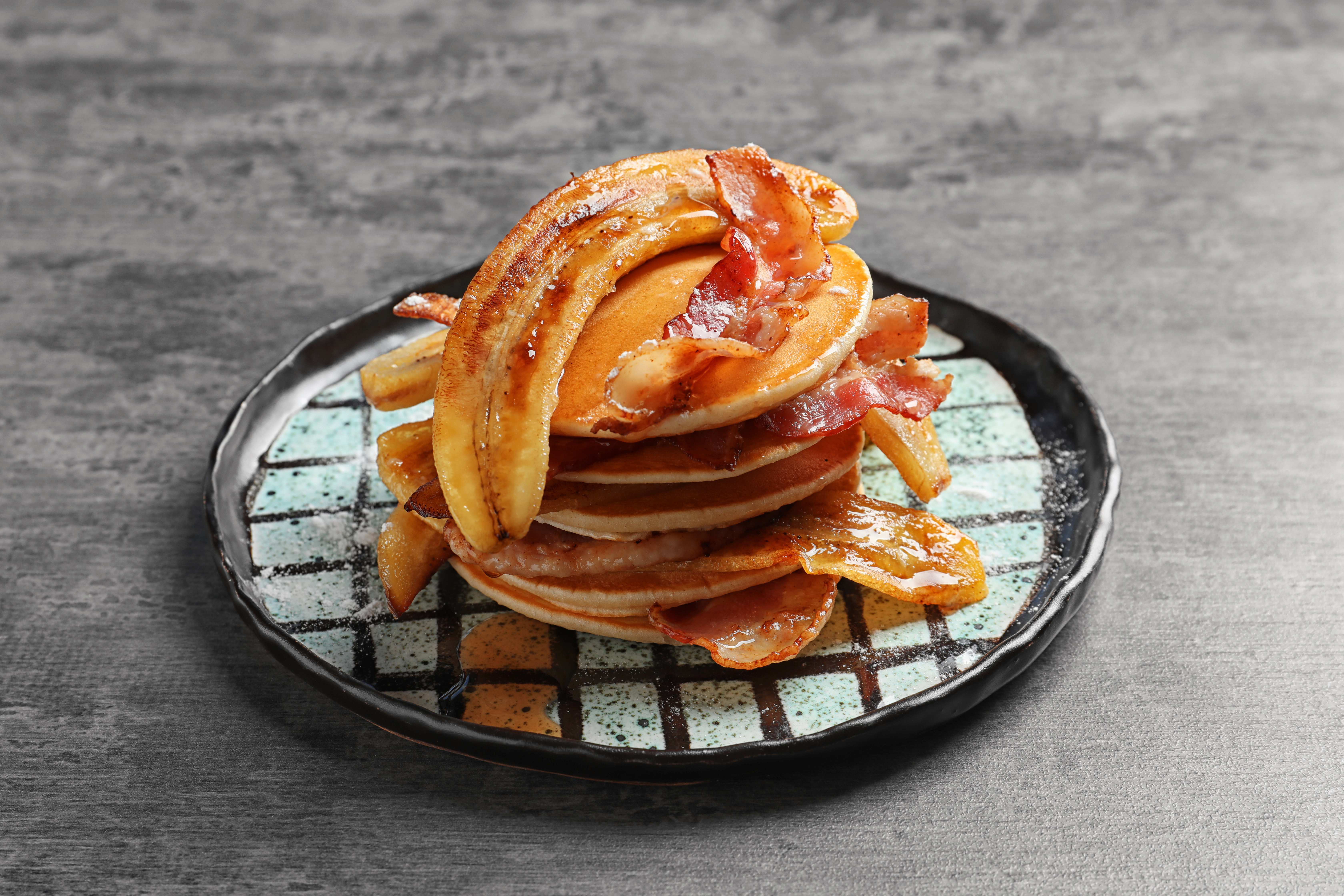 Traditional pancakes with lemon and sugar are always a winner, but what about something a little different this year? We love thick, fluffy pancakes with fried banana and bacon, drizzled in maple syrup. Sounds so wrong, but we think it's so right!
Serves two
Ingredients
200ml whole milk
200g plain flour
Two eggs
Two tsp baking powder
Two tsp brown sugar
Salt
Pack of bacon
Two bananas
Maple syrup
Butter or oil for greasing
Instructions
Using a large bowl, sift the flour and the baking powder together.

Separate the whites and yolks in your eggs into separate bowls.

Whisk the egg whites until you have soft peaks.

Add your sugar and a pinch of salt to the middle of your flour mixture, before adding the egg yolk and milk.

Stir until all lumps have gone.

Now fold in your egg whites.

Set aside while you cook your bacon (crispy or just-cooked, depending on preference) and pan fry your bananas in a little sugar and cinnamon.

Now warm your frying pan, greased with butter or oil, before adding a ladle of batter to cook. Keep the pancakes small and thick, as seen in the picture.

Flip over once lightly brown on one side.

Repeat with the rest of the mixture.

Serve stacked with bacon and banana on top, drizzled with maple syrup.