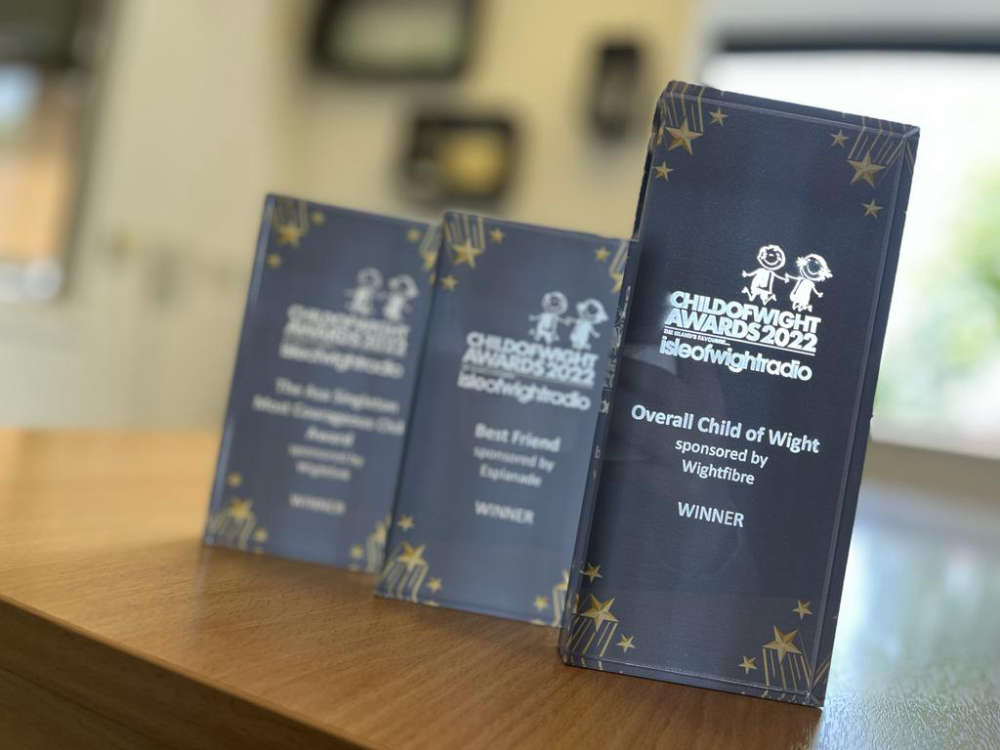 The Isle of Wight's most remarkable, courageous and top achieving young people are being recognised at Isle of Wight Radio's Child of Wight Awards 2022.
Tapnell Farm Park is playing host for an evening which promises fun, entertainment and of course, celebration.
A total of 11 awards are up for grabs at the WightFibre sponsored event.
Nominees are in attendance along with their families, local dignitaries and the award sponsors.
You can watch the event live, below:
WATCH: Isle of Wight Radio Child of Wight Awards live from Tapnell Farm Park

Posted by Isle of Wight Radio on Friday, May 13, 2022
Award categories
Asa Singleton Most Courageous Child – Sponsored by Wightlink
WINNER: Simon Apsey
Sporting Star – Sponsored by Richardsons Yacht Services
WINNER: Harry Sheppard
Young Achiever – Sponsored by Phoenix Youth Services Ltd
WINNER: Kye Elliot
Fundraiser of the Year – Sponsored by Red Funnel
WINNERS: Jasmine, Fleur and Obie Woodward
Make a Difference – Sponsored by Utilita
WINNER: Macie Edkins-Wherry
Young Carer – Sponsored by Deltron Lifts Coastal
WINNER: Dottie-Rose Wagstaff
Best Performer – Sponsored by Snows
WINNER: Chloe Neale
Best Brother – Sponsored by Caffe Isola, home of Island Roasted
WINNER: Ronnie Kidd
Best Sister – Sponsored by Wonder House Early Learning Centre
WINNER: Mya Johnson
Best Friend – Sponsored by Esplanade
WINNER: Barney O'Connor
Overall Award – Sponsored by WightFibre
WINNER: Hartley Brett