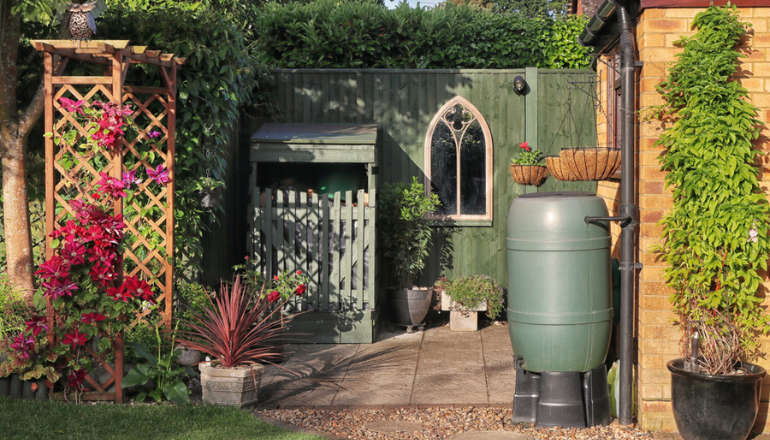 More than 1,000 properties on the Isle of Wight could help play their part in reducing storm overflows as Southern Water expands its roll-out of water butts.
Southern Water will offer customers in the village of Gurnard a free water butt.
It follows a successful trial in the village of Havenstreet last year, which resulted in the local overflow going six months without releasing, despite a series of heavy storms.
The Isle of Wight is one of six Pathfinder projects that has been set up by the Clean Rivers and Seas Task Force in partnership with the Isle of Wight Council, Environment Agency and Island Roads targeted with reducing storm overflows.
Each pathfinder looks at different challenges to overcoming the root causes of storm overflows — primarily rainwater overloading the system or groundwater infiltrations.
Solutions being implemented include designing and building wetlands, installing sustainable urban drainage solutions, improving sewer infrastructure and utilising nature-based solutions within communities.
Other pathfinders are in Fairlight in East Sussex, Pan Parishes in Northern Hampshire and Margate, Swalecliffe and Deal in Kent.
Over the next three months, Southern Water will be visiting all eligible houses in Gurnard to install slow-drain water butts free of charge.
This is after more than 1,000 properties in Northwood and Gurnard were found with roof drainage connected to the foul sewer – meaning rainwater goes down the drain rather than to the environment.
Keith Herbert, Pathfinder Lead said,
"We are committed to reducing the use of storm overflows, the use of them is no longer acceptable and we are taking the lead in ending this practice.
"More than a third of the water in our sewers comes from rainwater running off roofs, this causes the sewer to become overwhelmed during heavy rain.
"What we want to do is 'slow the flow' of the rainwater reaching the sewer by installing slow-drain water butts at eligible households and divert rainwater pipes onto planters at larger commercial buildings.
"This work compliments our substantial investment programme and work with the Isle of Wight Council to manage highway drainage."