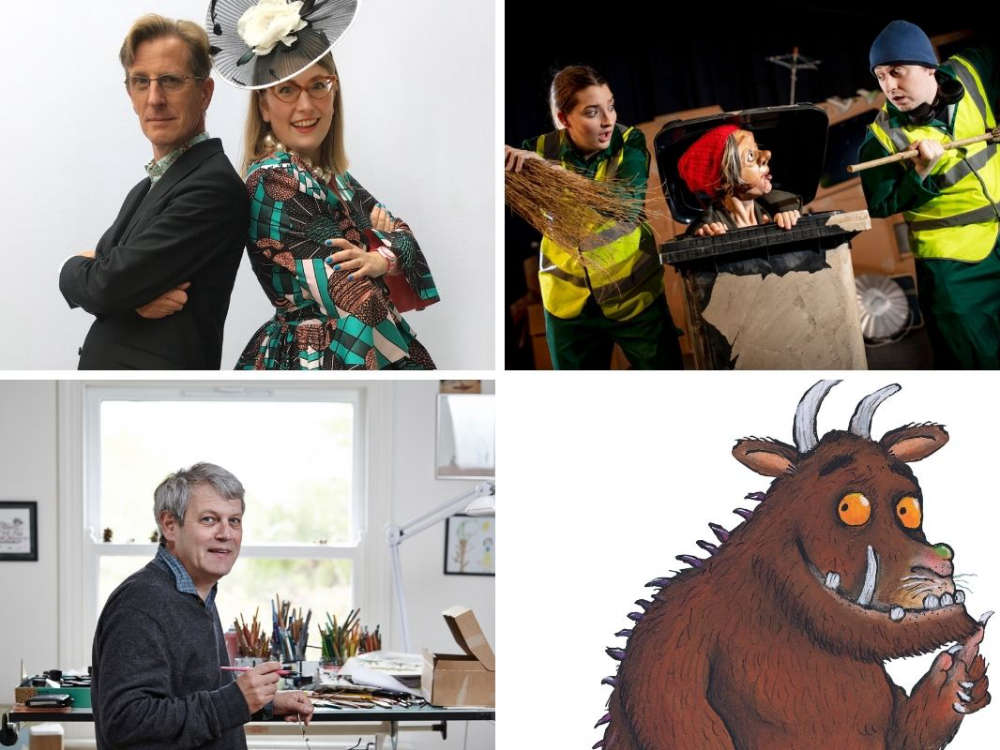 The Gruffalo © Julia Donaldson and Axel Scheffler 1999 – Macmillan Children's Books
One of the creators of the most iconic children's story characters of all time will be at next year's Isle of Wight Story Festival.
Axel Scheffler, co-creator of The Gruffalo, will be performing and drawing at next year's Festival. He will be talking about how he developed the look of some of his most famous characters.
He is just one of an exciting line-up that will be appearing on Friday 25 and Saturday 26 February at the IW Story Festival's new home for 2022, Quay Arts in Newport.
Other confirmed for the event include: Laura Ellen Anderson (Amelia Fang), Sarah MacIntyre (Grumpycorn), Kieran Larwood (Podkin) and Phillip Reeve (Mortal Engines), as well as the theatre company Rhubarb.
Although the IW Story Festival ran a very successful online event in 2021 – attracting 2,853 views, not just from the Isle of Wight, but from the rest of the UK, and places as far-flung as the Netherlands, Trinidad and Tobago and the USA – organisers are delighted to be planning a live event for next year.
Elspeth Giddens said:
"There is something very special about children having the chance to meet authors and illustrators in the flesh. It makes being a writer or an illustrator something they can aspire to.
"And we are delighted that the 2020 festival will be at Quay Arts. They have already generously agreed to run some additional illustration workshops as part of the event, and will be collaborating with us in a number of ways to make the 2022 event extra special."
Tickets for the event will go on sale from Quay Arts in December.