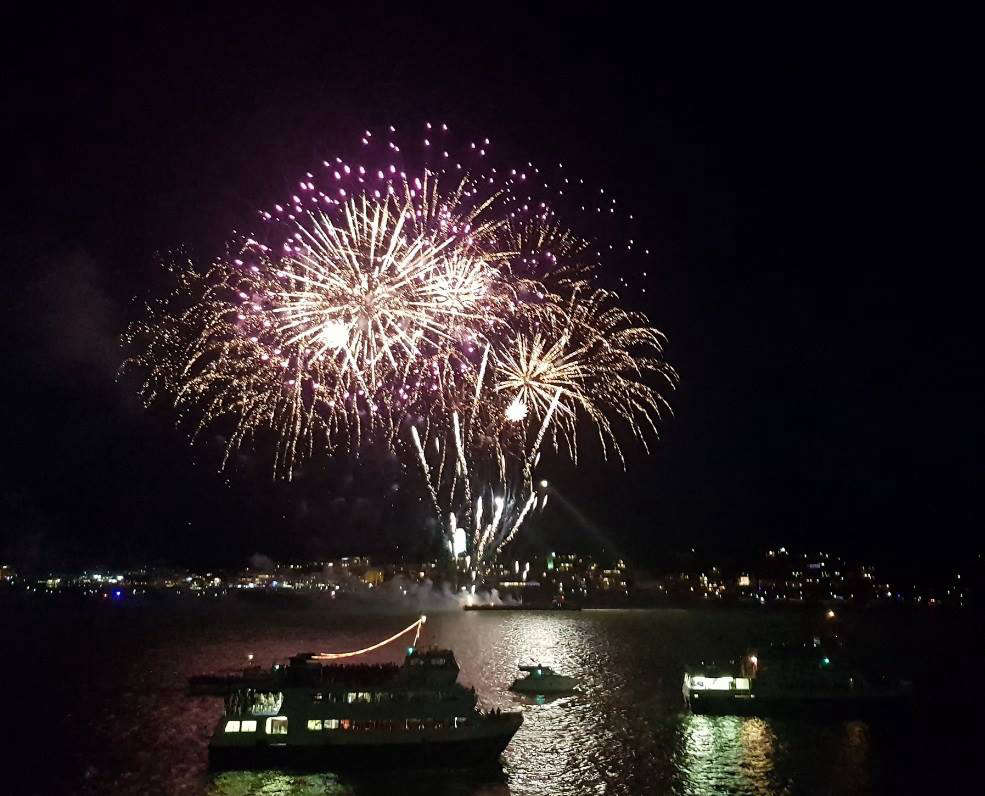 Cowes Week organisers have announced there will be no fireworks or Red Arrows at this year's event.
With just days to go until the regatta gets underway, Director Laurence Mead said the decision has been taken to not have fireworks because of the "financial situation".
While the Red Arrows weren't available over the required dates, he said.
He added:
"We looked hard at the feasibility of bringing the fireworks back this year but at the time that decisions needed to be made our financial situation didn't allow us to make the necessary commitments.
"Cowes Week is an organisation dedicated to running some of the best boat racing in the world within what is a great town event, but with the difficult sponsorship market, and the effects of Covid, finances are very stretched.
"At least in the short-term both management and financial resources are having to be very carefully controlled. Looking forward we have had expressions of interest in sponsoring the fireworks so with luck they will return in the future.
"The Red Arrows are unfortunately not available during the week of the regatta. Fingers crossed for 2023.
"All that said, there is still a huge event happening that is open to Island residents and holiday makers along with the sailors, all of it free to access."
Eight days of live music starts on Friday (28).
A fleet review is also being held off the Royal Yacht Squadron as part of the Solent Platinum Jubilee Celebration on Saturday August (6).
As Isle of Wight Radio previously reported, a new partnership will see Visit Abu Dhabi become the main sponsor of this year's Island event.
A new winter edition of the Cowes Week Regatta will be held in Abu Dhabi next year.