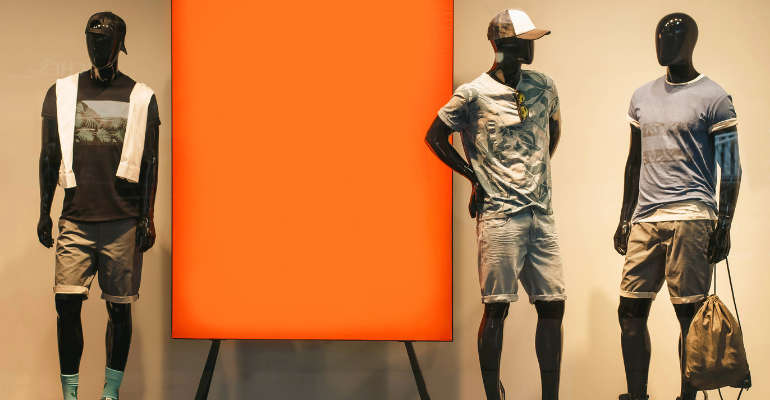 With summer on the horizon and British pins ready for a long-awaited airing, we're looking at shorts fit for the season and the footwear to compliment them.
With jeans and joggers confined to summer incarceration within wardrobes and drawers, sightings of bolder lower-limb attire promise to become increasingly common.
Recent years have seen an array of noteworthy cut-offs at price points to suit all budgets, with a welcome return to the fore for pithier threads — the fusty adage of 'nothing below the knee' irrevocably confined to obsolescence.
Style conscious celebs such as Joey Essex and Pharrell Williams have blazed a trail for tailored shorts, bringing new swag to the mainstream while receiving appreciative nods for their roles as catalysts within an erstwhile neglected market sector.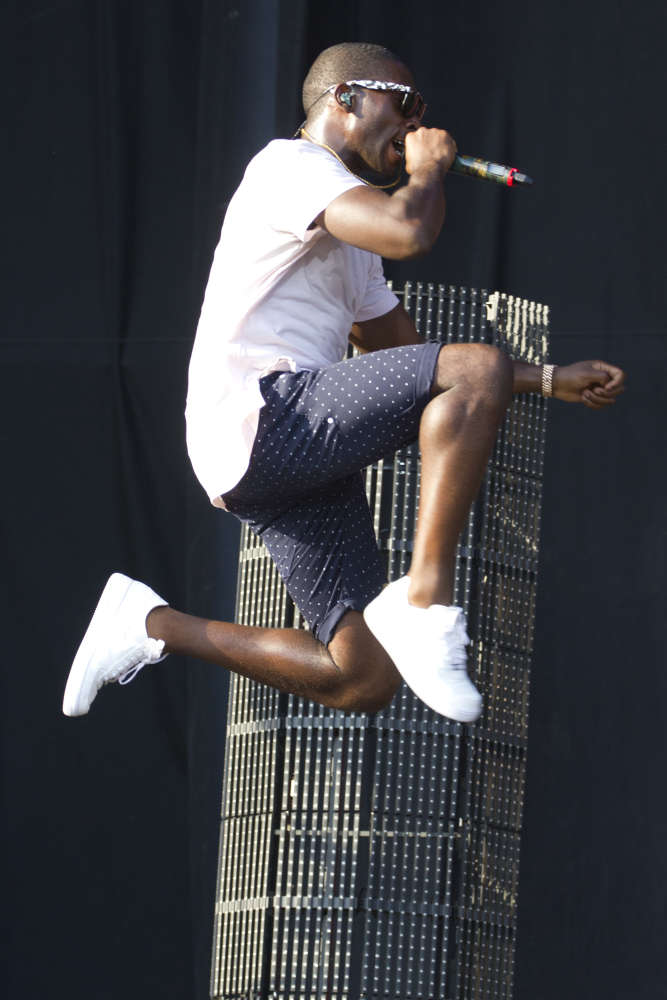 Tinie Tempah uses shorts to bring separation to the rest of his get up
Meanwhile, musicians Harry Styles and Tinie Tempah have opted for laissez-faire configurations; vivid standard and cargo fits recently spotted flanking their thighs in denim and 2-ply cotton respectively.
Styles, known for his love of all things Gucci, combines designer five-inch jean shorts — aka 'jorts' — alongside statement shoes and one tone tees to create distinct strains of 80s chic, drawing admiring glances from fashionistas and fans alike.
But you don't need to break the bank to find the right shorts to supplement the rest of your apparel.
Whether you adore shorter cut-offs or are open to embracing a 'longer short', your legs will appreciate you investing in a pair from our expertly compiled list below.
Casual: Cos organic denim shorts (£55)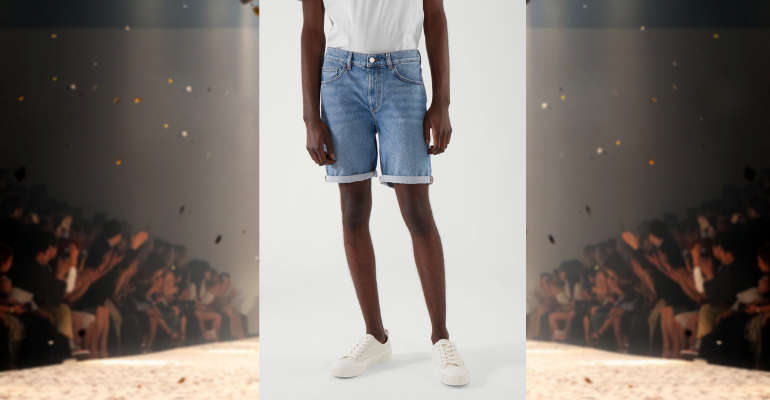 This timeless slim fit short is crafted from organic cotton, ensuring a combination of robustness and versatility seamlessly coupling with most of the items in your summer collection.
With semi-stretch material, Cos works on the ethos of making its products 100% circularity, meaning any discarded items can be reused — although these beauties possess durability, irrespective of how often you stick them on.
These shorts look great with: UGG South By Low Trainer.

Funky: Kapital wide-leg patchwork poplin shorts (£330)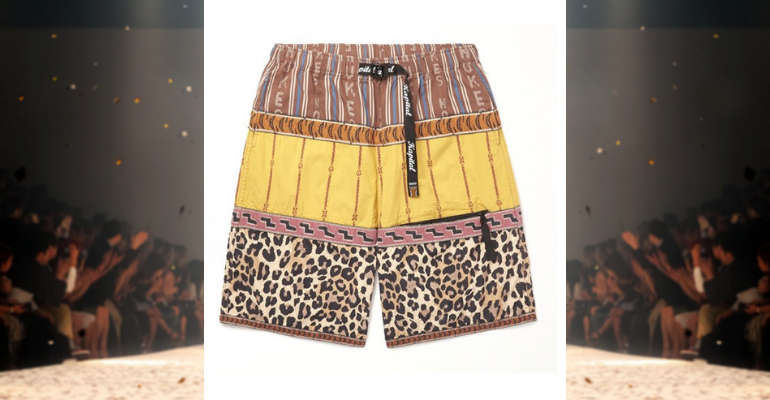 Kapital is a popular global brand emanating from Japan which focuses on arty, handicraft-inspired designs, something evident in these explosively colourful shorts.
Panelled in swatches of lightweight poplin and topped with an integrated logo-jacquard belt so you can adjust the fit, these shorts are a dream for sandal-wearers and those drawn to light coloured footwear.
These shorts look great with: Birkenstock Arizona.

High End:

Gucci cotton drill shorts with patch (£580)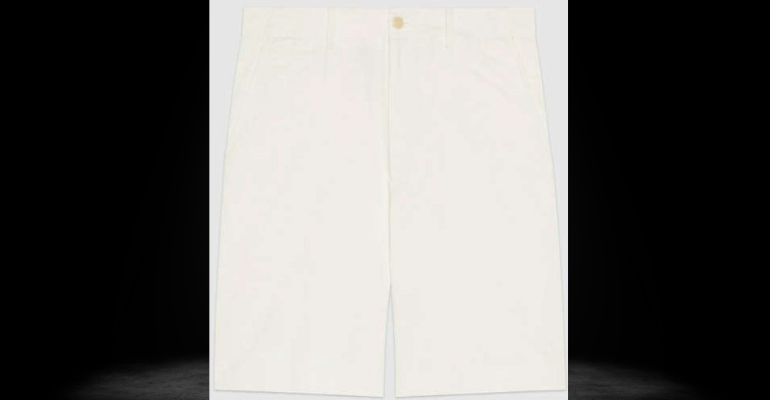 This 100% cotton Italian cut blends a vintage wash effect with contemporary back button and rear G patch.
One of the most versatile pairs on our list, these shorts pay homage to Gucci's heritage while hinting at its more recent direction.
The uncorrupted simplicity makes them ideal for those craving something classy without being overtly formal.
These shorts look great with: Dune Bravas Sand

Knitwear:

The Elder Statesman striped organic cotton-knitted shorts (£219)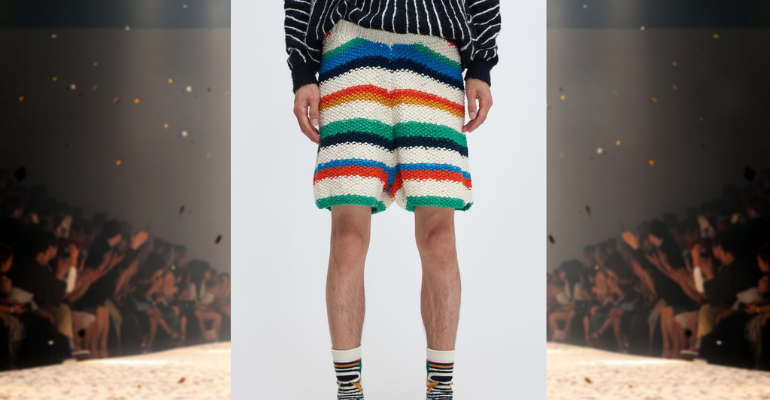 These multi-coloured, startling shorts are hand-knitted in Peru by expert artisans, who use organic cotton to create a unique and audacious visual impact.
The quality of the textured seed stitch gives a bobbled effect to this trendy South American cut, which yearns for dark accompaniment both on the torso and feet.
Stock tends to be available sporadically and sells out quickly, a mark of the popularity of the Elder Statesman brand.
These shorts look great with: Guidomaggi Worth Avenue.

Smart Casual: Ralph Lauren slim fit stretch chino shorts (£300)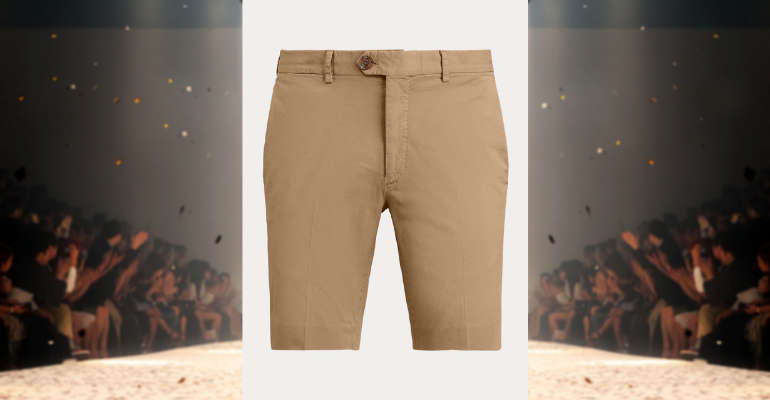 A sophisticated fabric and cut synonymous with the Ralph Lauren brand, the sandy hue emitted by this reimagination of classic khaki is sure to add vigour to even the most moribund of concomitant fashionwear.
In Italian stretch cotton, these slim fit shorts are garment-dyed to achieve increased softness and tonal dimension.
These shorts look great with: H.D Gustavo shoes.