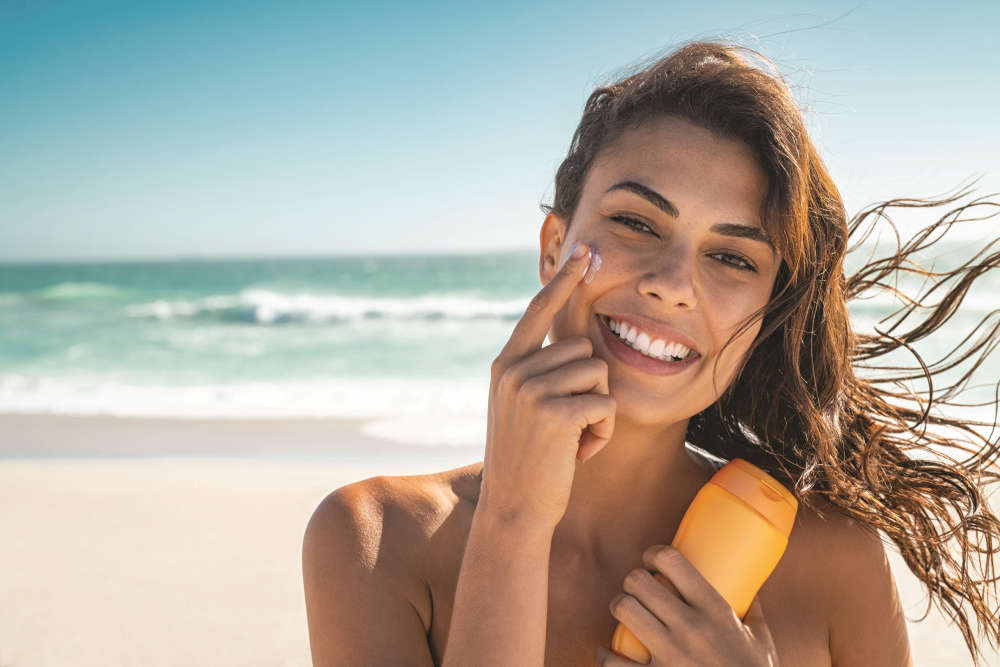 While warmer weather is wonderful, it can pose a number of challenges in terms of maintaining healthy and radiant skin. To help combat this, we take a look at the best ways to protect and care for your skin this summer.
Apply Sunscreen
The most important advice according to dermatologists, is to protect exposed skin with a sunscreen of SPF 30 or higher. This will help to safeguard skin from premature ageing, sun damage and hyperpigmentation. To be effective, sunscreen must be reapplied every 2-3 hours, so set up a reminder on your phone.
Regular Hydration
While drinking plenty of water is known to be good for the health and appearance of our skin, this is particularly so during the warm summer months. A regular intake of H2O will hydrate your cells, flush out toxins and help to maintain your skin's elasticity.
Keep Showers Short & Tepid
As we all sweat more in the summer heat, it is tempting to take long showers, but over-showering or showering in hot water can dry out the skin, leading to inflammation and aggravating eczema.
Wear a SPF Moisturiser
Many people feel a need to lighten up their skincare routine over the warmer months, but it is important to continue to moisturise your skin. Better still, try switching to a multi-tasking moisturiser with an SPF of at least 30 and ideally, 50. Your older self will thank you.
Exfoliate
Over-exfoliation can be damaging, but during the summer a regular practise of 2-3 times a week can help to remove excess oils and soothe stressed skin. We would recommend using a chemical exfoliator containing Alpha-Hydroxy Acids (AHAs) as a gentle way to not only remove dead cells but to also encourage cell generation.
Use a Vitamin C serum
Although using a Vitamin C serum is a year-round element of a comprehensive skincare regime, it comes into its own in the summer. Known to prevent hyperpigmentation, increase collagen production and reduce the appearance of fine lines, try applying a few drops before moisturising.
Switch up your Makeup
As the summer heat and humidity can interfere with your skin's ability to breathe, it's a good idea not to wear heavy makeup when the sun is shining. There is a great range of tinted moisturisers and lip balms (many with SPF) to choose from if you still want some coverage.
Treat your Feet
Wearing sandals means exposing our feet to the elements, so it's a good idea to ensure they look and feel their best. Try soaking them several times a week and exfoliate dead skin with a foot file or pumice stone on a regular basis. Feet also benefit from moisturising with a specialist foot cream, before applying that all-important sunscreen.