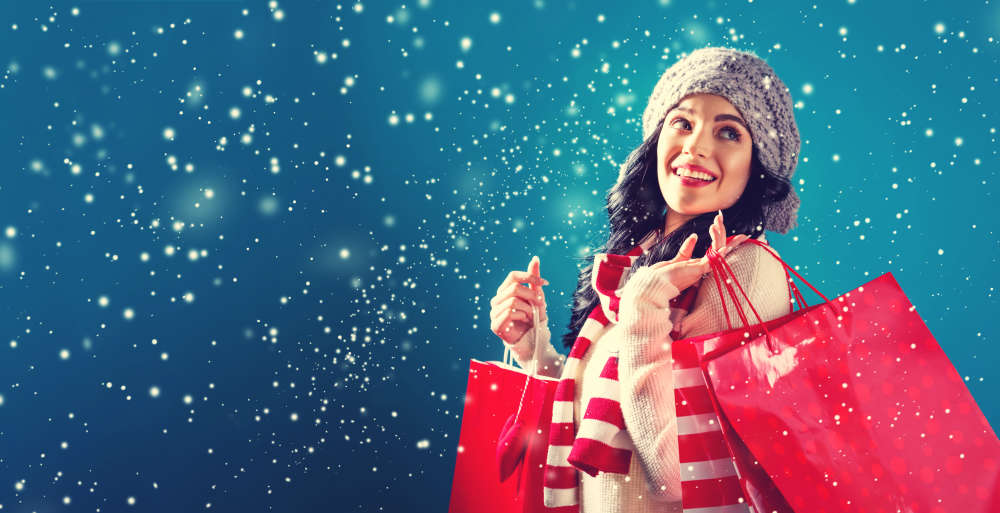 The Isle of Wight is blessed with lots of local businesses selling seasonal items and produce — so rather than doing the big Christmas shop at a supermarket, try the local farm shops, butchers, fishmongers and greengrocers scattered throughout the Island.
You'll almost certainly be purchasing food produced in fields nearby. If a traditional turkey dinner doesn't tickle your fancy, we are lucky to have an abundant food culture, with many alternatives to a roast available.
At It's About Thyme in Regent Street, Shanklin, you'll find a great selection of meats, fish and deli produce, fruit, vegetables, fish, as well as a coffee shop to rest after a day of shopping.
Try shopping for gifts at an independent retailer; Cowes Town Central Shopping Arcade brings a fantastic mix of eclectic gift, collectable and everyday items in their 14 themed shops. Whether seeking gin or rum from The Gin Joint, shopping for a Star Wars or Harry Potter fan, maybe a Warhammer gamer or simply looking for basics such as socks or home pampering from AquaZen, there is something for everyone.
An exclusive 'I'm a local IOW VIP card' is available to Island Residents with special offers, discounts and loyalty points. The membership card cost £5 with a £10 shopping voucher.
Perhaps the person you're shopping for loves the latest trends and branded gear. Instep Shoes, in Ryde High Street, has an extensive collection of quality shoes — including many wellknown brands such as DB Shoes, Hotter, Rieker and many more.
Visit The Kandy Box in Cross Street, Ryde, to browse their impressive selection of more than 300 sweets, including nostalgic old-fashioned favourites and milkshakes in 150 flavours. You can even build a sweetie Christmas box — perfect for those with a sweet tooth.
Don't forget the furry members of your family this Christmas. Pet food and accessories from Diamond Pet Supplies are now available in their Ryde store, as well as online! With strong dog toys from top brands including Tonka and KONG. Ball launchers and throwers from Chuckit! and Nerf Dog. You can also purchase warm, cosy beds from Ancol for those cold winter nights.
For all your Christmas craft needs and New Year's fancy dress, head to The Mad Haberdasher in Union Street, Ryde. They sell everything from fabrics and craft accessories to collectables.
Of course, there's still the run-up to the big day itself, so many eateries will be offering deals for festive meals and parties beforehand.
From 1st December until Christmas Eve, Michelangelo's Italian Restaurant in Ryde will be offering a delicious pre-Christmas party menu, or on Christmas Day, diners can enjoy a four-course menu and musical entertainment.
The White Hart Inn, at Havenstreet is also bringing festive cheer to customers, old and new, over the Christmas period.
This traditional, family-run village pub offers a warm welcome with excellent food and drink in relaxed surroundings. Conveniently located just a stone's throw from the Isle of Wight Steam Railway.
Head to Heron in Castle Street, Ryde, for a fine dining experience this Christmas, cooked using locally-sourced ingredients. Christmas at Heron costs £75 per person, or with wine pairing, it's £95 each.
Why not give the gift of fine dining to treat someone with great food, great wine and a great experience. Heron gifts cards make the perfect present this Christmas.
Once Christmas is all wrapped up, you could head to a local panto to enjoy some family fun. Flick over to our Entertainment Guide on page 8 to find out what's going on in your area.