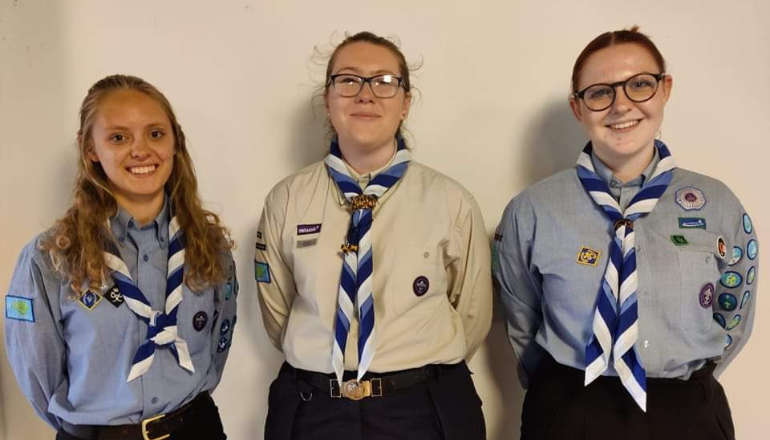 Becca (middle) flanked by Deputy Youth Commissioners Lotty Green (left) and Hannah Flowers (right).
An Isle of Wight Scout is helping to keep people's spirits up as they wait for up to 24 hours to pay tribute to the Queen.
Becca Steen, County Youth Commissioner for Isle of Wight Scouts, is one of 120 volunteers chosen to help people in the line from Albert Embankment to Westminster Hall.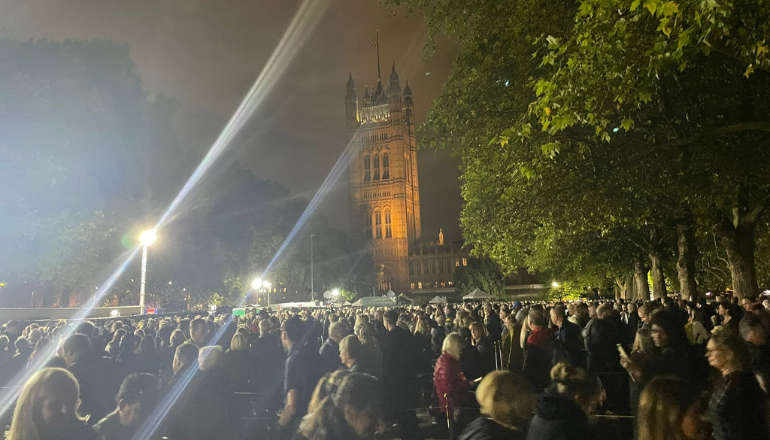 Thousands of people have been pouring into London to pay tribute the Her Majesty this week
The 23-year-old from Newport told Isle of Wight Radio:
"The Queen was a female role model for me growing up and showed girls can do things as well as boys.
"She was our patron, so she means a lot within Scouting as well."
Dave Simpson, County Commissioner for Isle of Wight Scouts, paid homage to those who have stepped up to offer unrelenting service over the past week or so.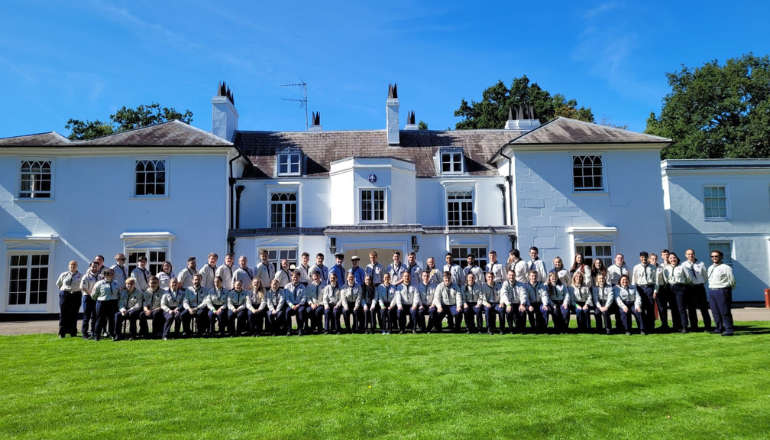 Becca's fellow Scouts on her volunteer shifts in London
He said:
"Scouts across the Island have been remembering Her Majesty the Queen in a variety of ways at their meetings this week.
"We're proud to be represented in London by Becca, volunteering with other Scouts from across the UK to support the Lying in State."
Scouts aged 18-25 from across the UK were chosen to support the hundreds of thousands of people paying their respects in the capital this week.
More information about Scouts remembering the Queen is available online.