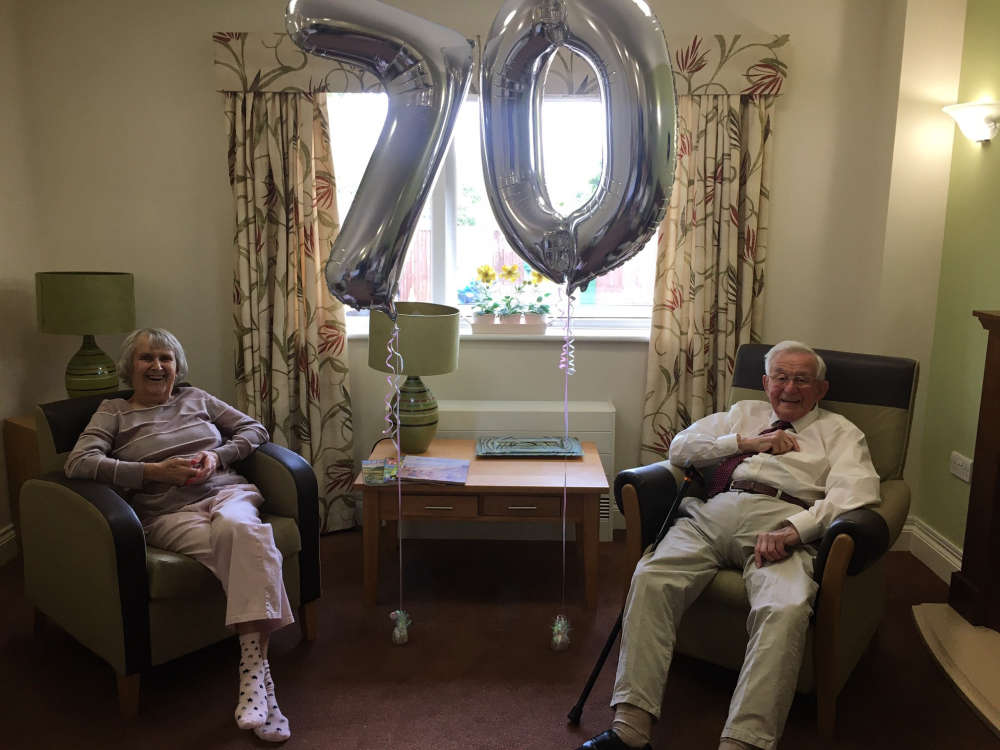 Jean and Basil Hill celebrating at Orchard House
An Isle of Wight couple who live in a Newport residential home have celebrated 70 years of marriage.
Basil and Jean Hill celebrated their Platinum Wedding Anniversary on Tuesday (26), enjoying a private dining experience for themselves and their family.
The couple met as children when Basil worked as an errand boy, delivering six beers to Jean's father every week.
They went on to get married on July 26 1952, six months after Elizabeth II became Queen of England and the United Kingdom.
And the Queen was involved in the celebrations as the couple were congratulated with a special card from Her Royal Highness.
It is a gift the pair are becoming used to, after receiving cards for both their 60th and 65th anniversaries.
On the morning of their wedding, Basil went for a walk along Colwyn Bay where a man said to him "it's going to be a good day then" to which Basil replied "I'll say it is, I'm getting married".
The stranger then congratulated him with the gift of £5, a memory Basil has carried with him ever since.
The milestone of 70 years of marriage is incredibly rare and very few reach such an anniversary.
According to Basil and Jean, the key to a long and successful marriage is tolerance.
They said:
"You need to find someone whose flaws you can live with, and someone who fits with you".
They both enjoy walking, cycling, going to the theatre and the cinema and say that finding similar interests is very important.