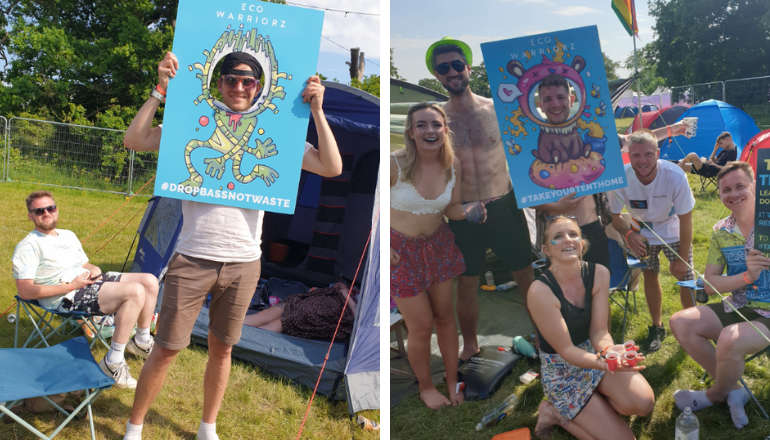 A group of keen festival-goers say they have seen enough of waste being left and have formed a volunteer organisation to tackle the problem at the source — with the upcoming Isle of Wight Festival set to see them in action at Seaclose Park.
The 'Eco Warriorz' tackle campsite waste by rewarding and encouraging campers to take part in fun eco initiatives with prizes, rewards and exclusive festival perks, such as back-stage passes and VIP experiences.
The creative team wander the campsites adorned in green capes made from abandoned tents and offer incentives for pledging to take your tent home and play games to help festival attendees separate recycling from litter.
The Eco Warriorz are recruiting for more volunteers to join them this year and say it's a great way to take environmental action while having a good time.
For helping out for just a few hours a day, you get a free festival ticket and a full meal each day as well as other 'perks'.
Organiser Liz Pendleton said:
"It's a fun way to tackle a serious problem and most people are really receptive to the concept.
"This is our second year at the Isle of Wight Festival and we're seeing a measurable improvement as people learn more about the issue, and how easy and enjoyable it is to leave a clean campsite!"