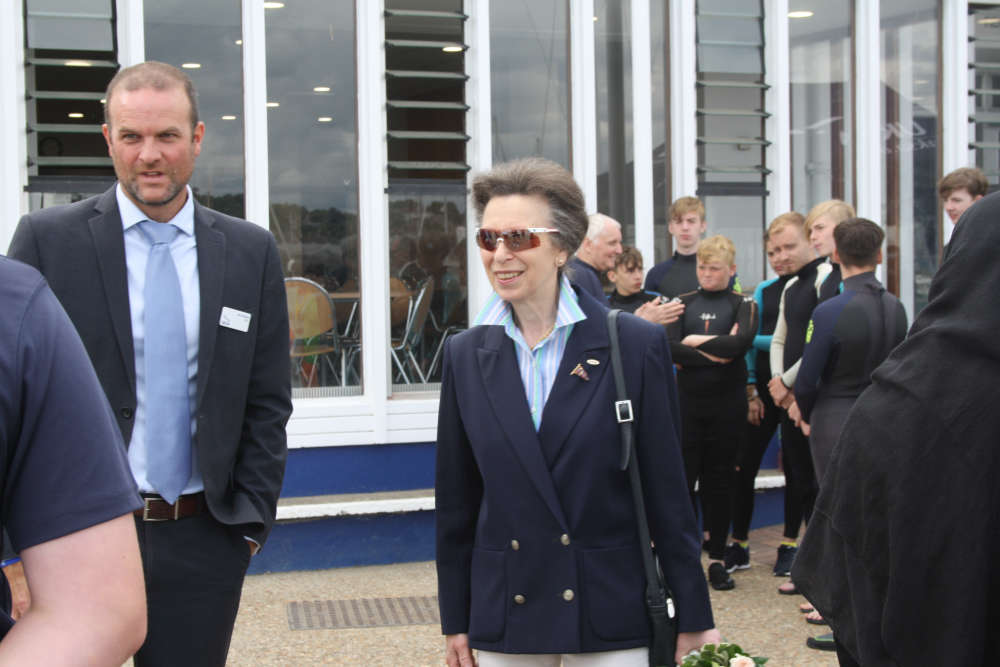 UKSA has welcomed HRH The Princess Royal to officially open its new Sea Change 136-bed accommodation centre.
As patron of the maritime training provider, Her Royal Highness spent the afternoon taking a tour of the new facility, unveiled a plaque to mark the occasion and had the opportunity to meet donors whose donations have enabled the project to come to fruition. She was greeted by UKSA CEO Ben Willows, Chair of UKSA Trustees Kevin George, and the Island's Lord-Lieutenant.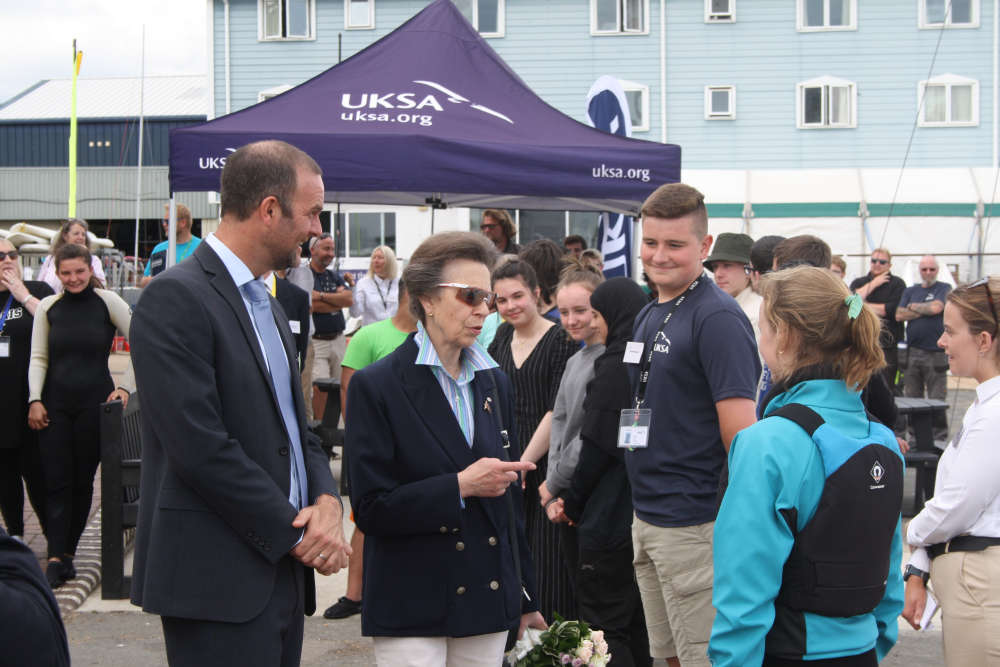 The new accommodation centre boasts configurable zones, offering more flexible arrangements for those staying, whether they're a child on a school residential, a student training at UKSA or someone taking part in one of its many water-based programmes.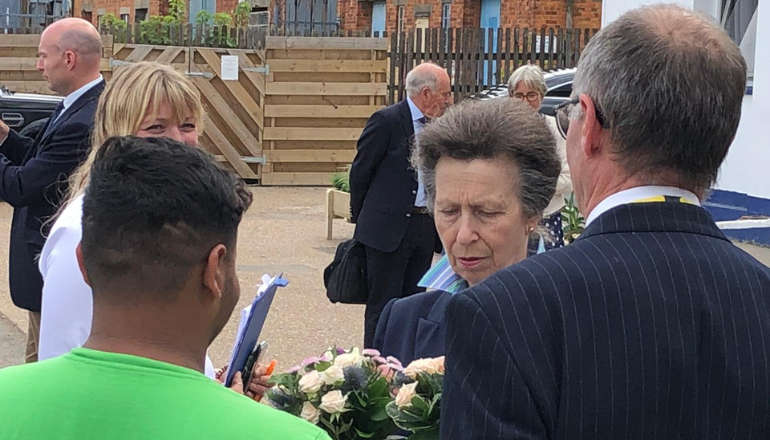 Ben Willows, CEO of UKSA, said:
"We've been incredibly proud to show Her Royal Highness our new accommodation centre today and demonstrate what a difference it will make to the number of young people we are able to help.
"Her Royal Highness has been a patron of UKSA since 1992 and during that time we have grown to be the largest RYA training centre in the world, welcoming 11,000 people through the doors of UKSA each year, supporting those young people that wouldn't otherwise have the opportunity to access UKSA's programmes and gain employment.
"This project has been a huge undertaking, especially given the challenges presented by the global pandemic over the last two years. I am extremely humbled by the incredible support shown by our donors in helping us raise the £4.3m that has enabled this transformational project to become a reality.
"Her Royal Highness helped UKSA launch this campaign in 2018 and it is fantastic she could visit today and see the new facility and also extend her thanks to UKSA's amazing set of supporters."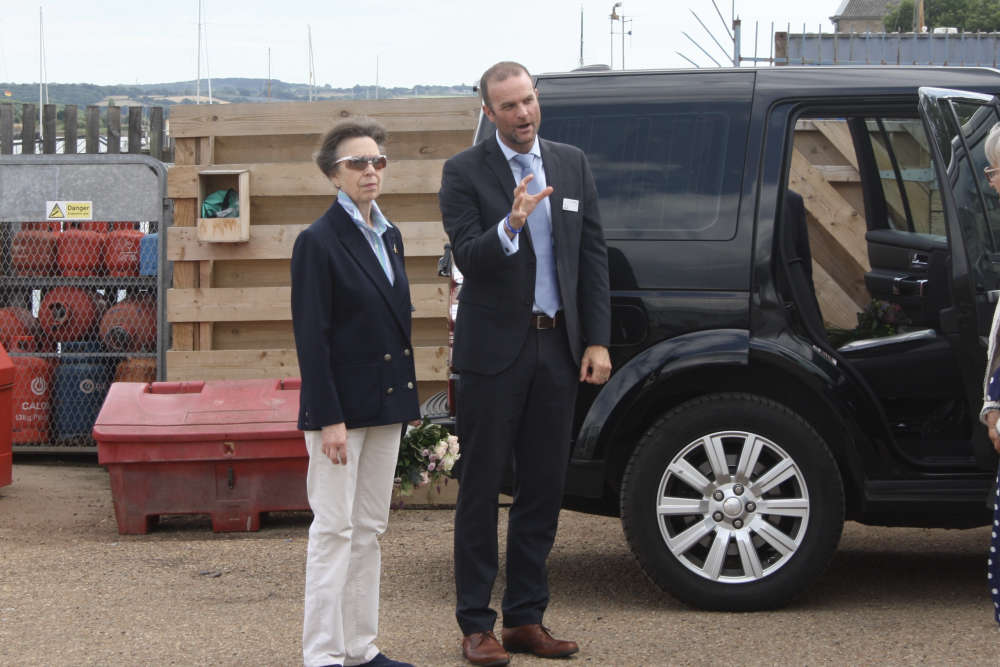 Following the tour and plaque reveal, Her Royal Highness met children from Merchant Taylors' School in Hertfordshire and Polly's Challenge, an on-water activity programme which was established in 2018 to offer Isle of Wight children, who would not usually have the opportunity, the chance to have fun, be adventurous and learn new skills in memory of Polly Birch.
The charity recently announced it funded a record 3,275 young people on water-based adventures during 2021, which included 1,400 Year 6 students from the Isle of Wight who took part in its Test the Water programme. In the next 12 months, UKSA will welcome over 11,000 beneficiaries.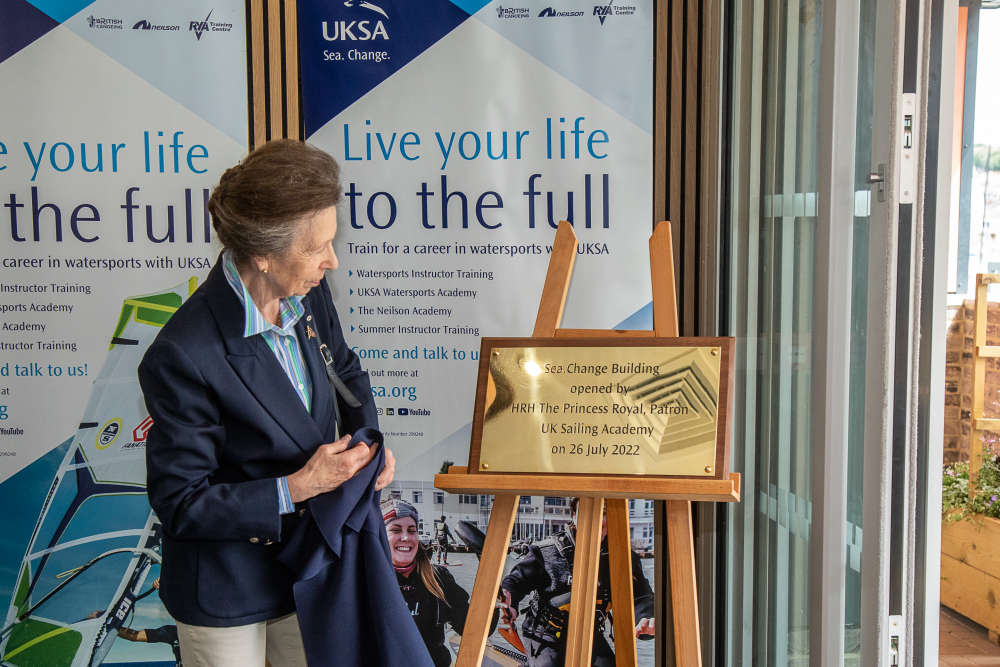 It also shared that 285 UKSA students entered maritime employment in 2021, further cementing its reputation as the world's leading maritime training centre with industry-leading instructors helping thousands of individuals launch long-term careers.