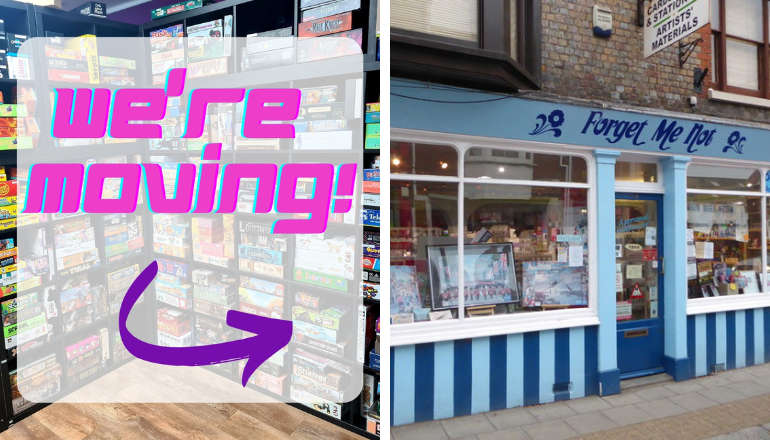 As one community business prepares to close its doors, another has revealed an exciting blueprint to takeover the site.
Forget Me Not, based on Upper St James Street, has been a staple of the Isle of Wight's arts community for the past 37 years, having first opened its doors in 1985.
In its place, visitors to Newport will soon be greeted by a revamped version of the popular Snacks and Ladders Cafe, currently based three doors along.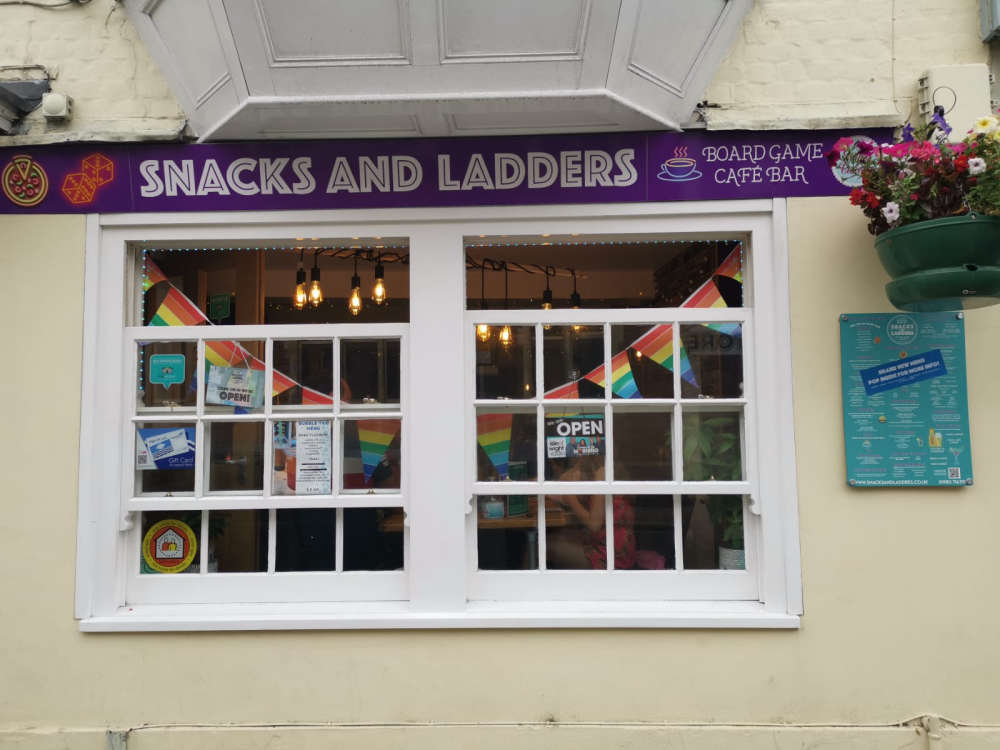 Cafe owners Karen and Chris Longhurst exclusively shared their ambitious plans for the larger location with Isle of Wight Radio, saying:
"We are hoping to open our doors at the new premises by mid-October.
"We're doing it on a budget, so if people can offer to help us we'll happily provide payment in kind — if they can offer to help paint walls, when we reopen we'll feed them!
"The community has helped us survive — during the first lockdown we had a Crowdfunder to keep us going, so we want to give something back."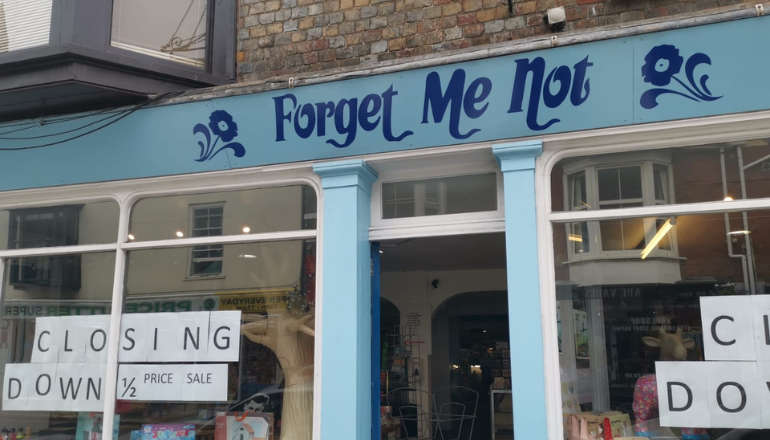 Forget Me Not currently has a half price closing sale in place
The current Forget Me Not site will represent an area around three and a half times larger than the current Snacks and Ladders site, which Karen says will allow them to offer a range of new services:
"We're incorporating our bakery into the new shop, along with teacher-game sessions, specific social nights, Dungeon and Dragon evenings and the resumption of our toddler sessions.
"We plan to host art classes as a nod to the history of the building as well.
"One of the most important aspects of the new building is it's fully accessible to everyone, with things such as a ramp and plenty of space to move about."
Plans look extremely impressive, with the aim of providing a new hub for the town.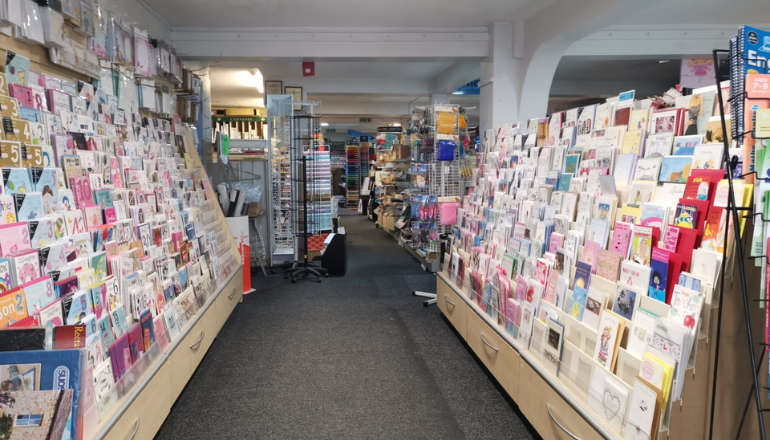 The premises at 69-70 Upper St James Street (above) will offer Karen and Chris additional space for new activities
Part of the proposal includes hiring additional staff, a move Karen and Chris hope will buck a post-pandemic trend for downsizing.
The move is subject to a final exchange of contracts, but with both parties keen to complete the deal, it's expected to be signed off without any eleventh-hour hitches.
"We loved serving you"
Purchased by Clara and Alex Kureen in 2005, Forget Me Not has been run as a family business for nearly two decades.
But the damaging effect of the pandemic, combined with a surge in cheap online materials and bulk selling national chain stores has impacted the once thriving store, with this the latest of the Island's locally run art enterprises to shut up shop.
Clara told Isle of Wight Radio:
"I have loved running my own art shop for the past 17 years.
"The Island's rich arts community has supported us during that period.
"While part of me is sad to be leaving, I know Karen will be an incredible custodian here — I'm excited to see what she does!
"Thank you to everyone who has passed through our doors since we took over back in 2005."
Forget Me Not is running a half-price sale for the rest of August, with stock selling quickly.