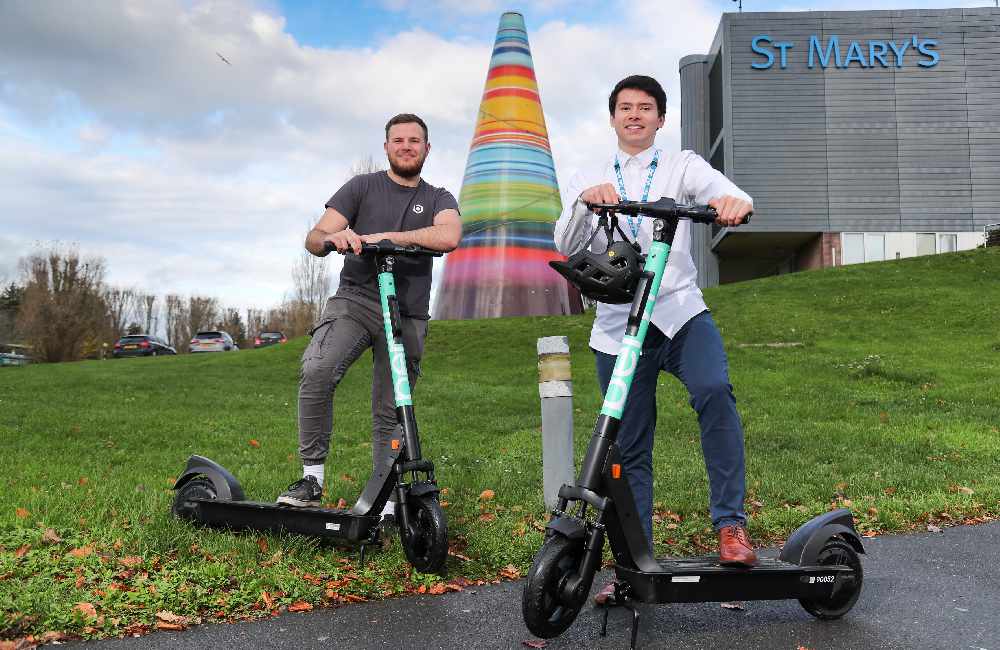 British bike share provider Beryl and Connect2Work — the workplace element of IW Council's sustainable transport programme, funded by DfT — have announced plans to make the shared e-scooter service free for all NHS staff during the current lockdown.
Aimed at increasing transport choice for journeys between home and work, NHS workers will be able to access the scheme by signing up to the Beryl App with their NHS email address. This will automatically provide them free unlock and up to 30 minutes use for all bay to bay rides in the Newport and Ryde service areas.
During the first lockdown Beryl supported over 10,000 free journeys for NHS staff across the UK with a series of initiatives across their services. The initiative went live on Wednesday, January 13th and will continue indefinitely with Beryl and Connect2Work monitoring the free rides throughout the duration of the UK lockdown.
Phil Ellis, CEO of Beryl said: "As the COVID-19 crisis continues, many people can't stay home as they'll be working to protect and aid the general public. We want to ensure these individuals can still be mobile and maintain safe distances from others while travelling to and from their places of work. As such, we've partnered to make Beryl e-scooters temporarily free for NHS staff on the Isle of Wight, to help them get around and to say thanks for the important work they're doing."
Cllr Ian Ward, Cabinet member for transport and infrastructure for Isle of Wight Council and Chair of the Solent Transport Joint Committee, said: "We're pleased to support this initiative which will give our colleagues in the NHS a free and flexible transport option. This will help to ensure they can continue to deliver an essential and effective service.''
Rob Graham, Head of Estates, Isle of Wight NHS Trust, said: "We are delighted that our staff will be able to make use of free e-scooter journeys during the lockdown. This will help them get to and from St Mary's Hospital whilst improving air quality and reducing congestion by replacing car journeys with a green travel choice."
To access free rides, NHS workers simply need to sign up to the app with a valid NHS email address. This will provide free use of the e-scooters for all trips ending in a Beryl Bays within a 30 minute ride duration.
For more information, please visit beryl.cc.