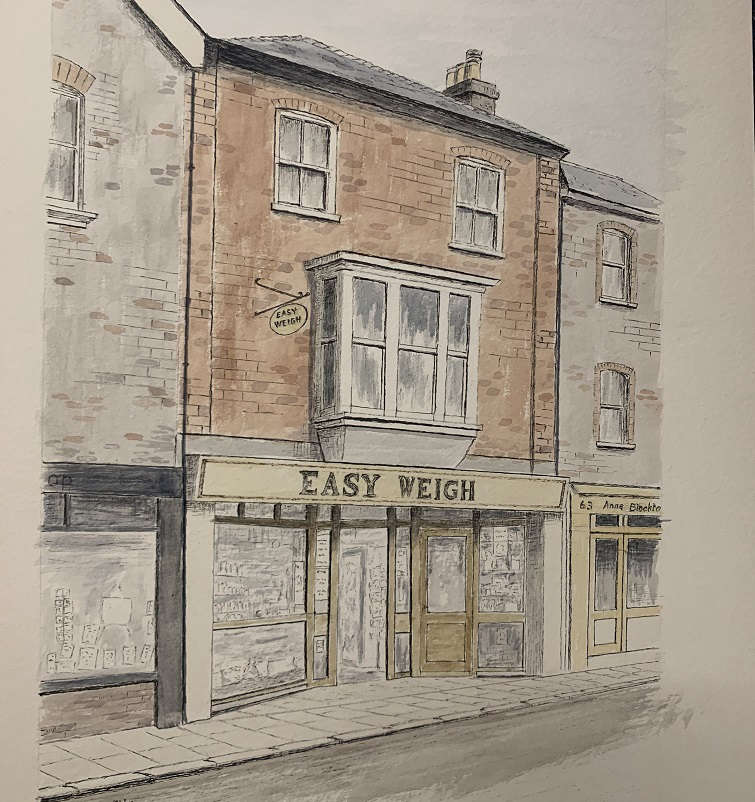 Illustrations by George Birtchnell
One Isle of Wight company which has always appreciated the benefits of zero waste and packaging, is Easy Weigh, first established on the Island in 1986.
The popular shop in Pyle Street sells a variety of loose dried goods such as sugar and flour, exotic ingredients for foreign cuisine and herbs and spices. The shop also stocks a wide range of home brew and winemaking equipment, with kits available to make beer, lager, cider, wines and liqueurs.
Easy Weigh started life as a franchise – opening its first store at 120 High Street, Ryde on June 20th 1986.
Shop owner Graham Sutcliffe and his wife, Brenda, soon branched out, opening a store in Lugely Street, Newport in September the same year.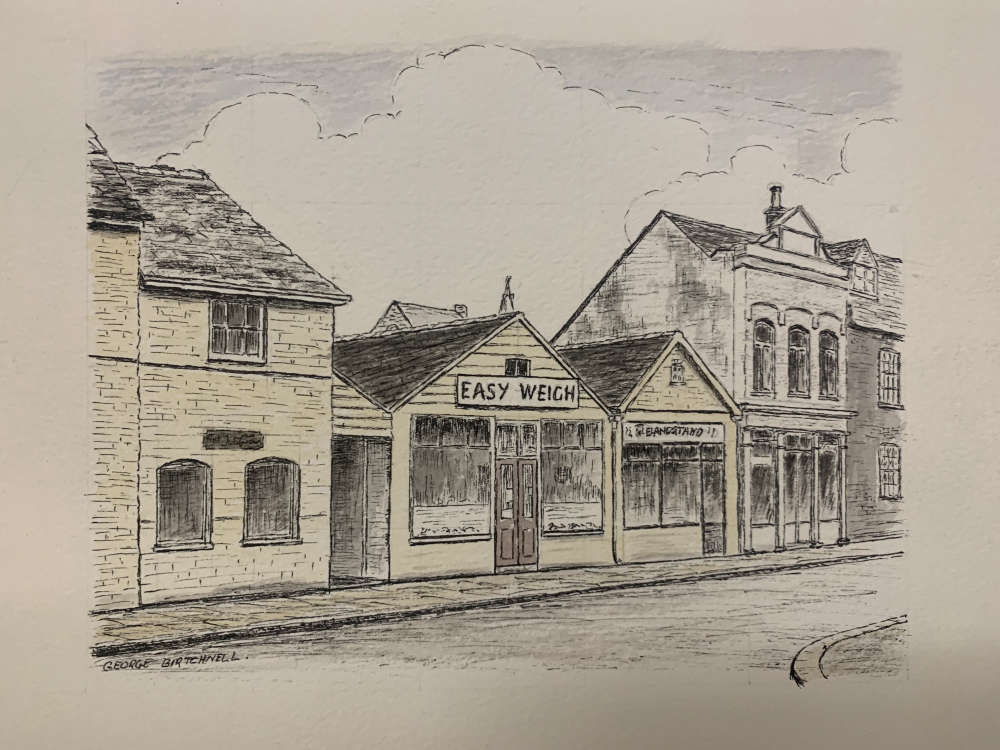 The Lugely Street shop in Newport
Graham was away with the Navy for the first year in business, so Brenda ran the store on her own until his return in June 1987.
Upon his return, and using his gratuity, Graham paid off the business loans against the shop.
In its early days, the shop was the place to go to pick up Caraway Seeds, used to make the (then) very popular, Seedy Cake. It also stocked ingredients for home brews and Ecover products, so Islanders could refill containers of cleaning products.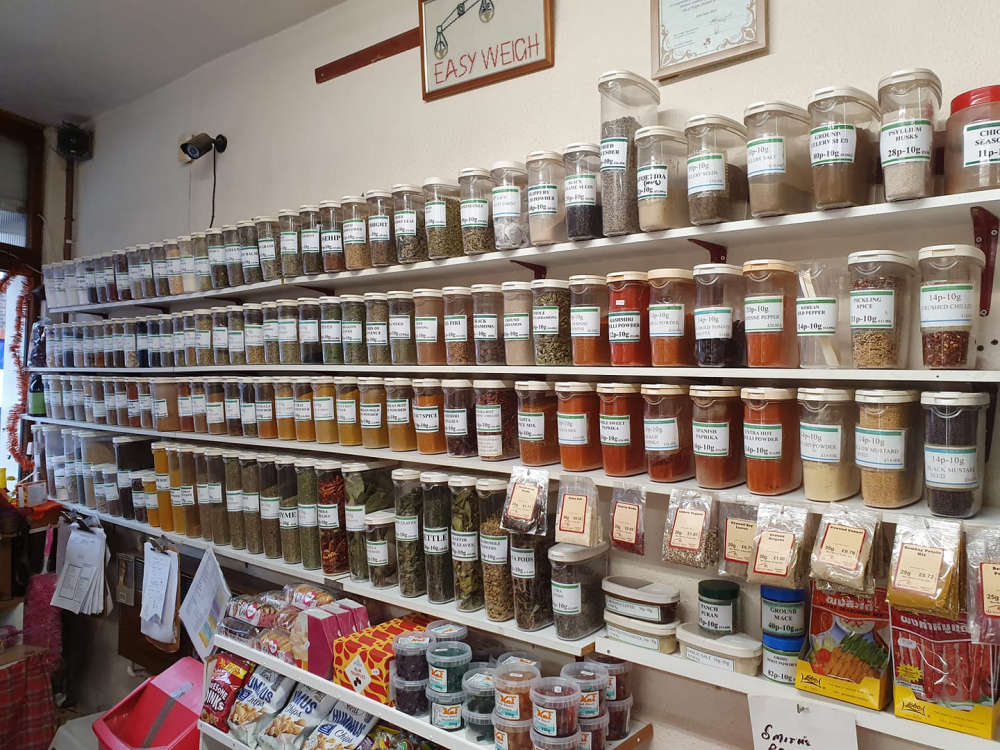 The shop was constantly evolving to meet new trends. For the first 15 years, owner Graham says prunes were the shop's best-selling product!
In 1991, the limited company Easy Weigh was a part of went into administration and most of the franchises connected to it folded. Thanks to the early bank loan pay off, the Island's Easy Weigh continued on on its own, going from strength to strength.
The Newport shop relocated to its current position in Pyle Street in 1991. Its legacy has passed down through the generations. Staff say customers who once came in as children to fill up a bag of pick 'n' mix now come in with their own children.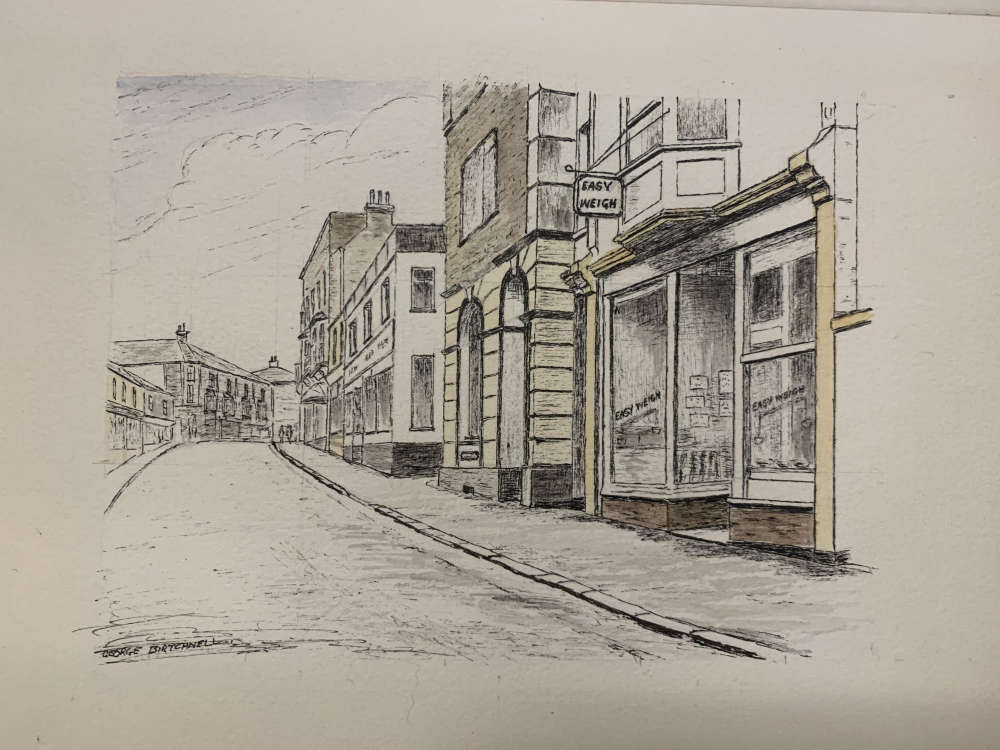 Ryde High Street shop
With the Ryde store now closed (since 2008) the Newport store continues to be the place to go for ingredients (even in the smallest of quantities to save on waste), seeds to grow your own veg and herbs to make your own tea.
Customers can still bring their own containers and buy loose ingredients and refills. Chinese curry sauce has taken the title as the most popular item in store in recent years.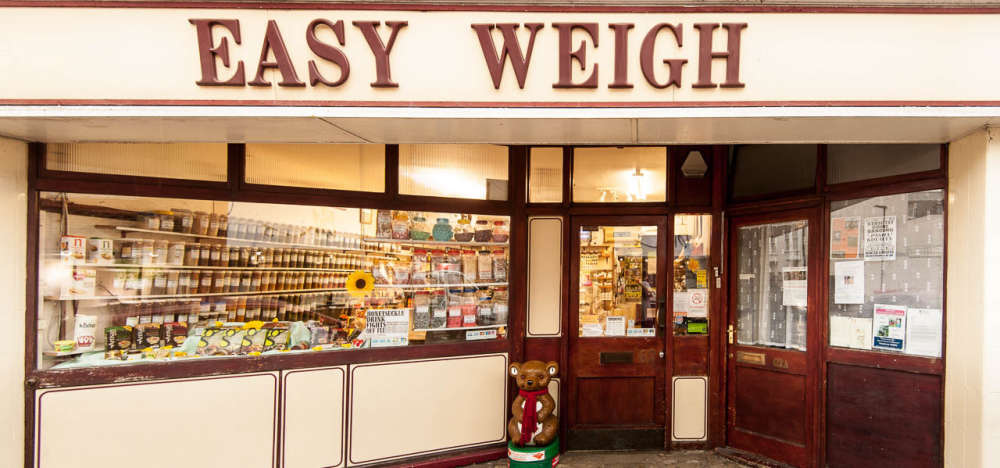 Manageress, Angela, who joined the firm a couple of years ago has brought some great new ideas into the business. As a vegan, she knows how to accommodate those with different dietary requirements – and is looking forward to sharing some of her own recipes with customers this Veganuary.
www.easyweighwight.co.uk