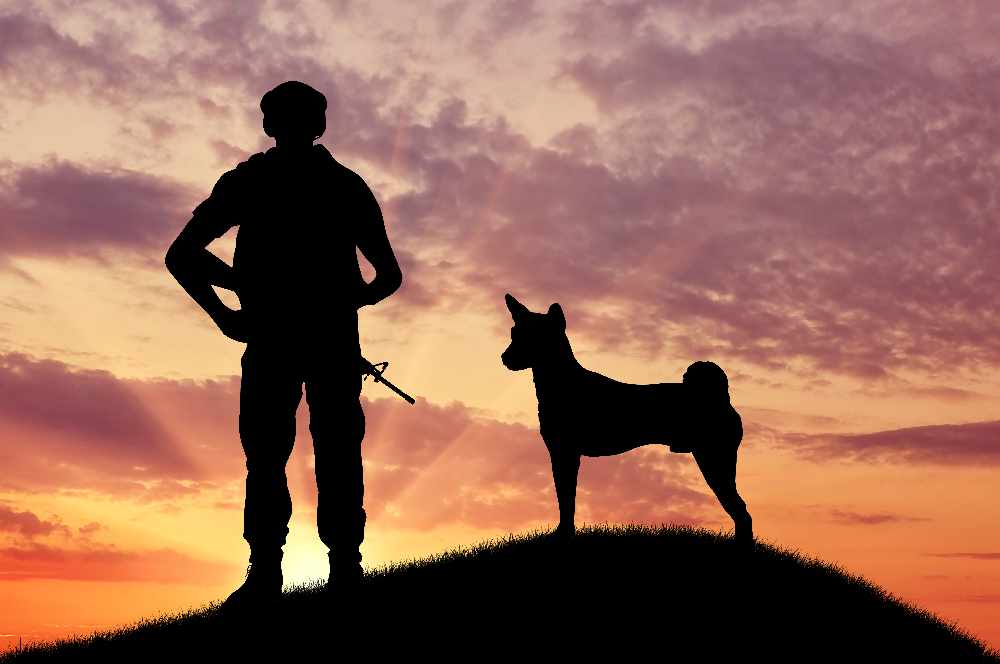 On Remembrance Day we honour the lives lost and human sacrifice of war. Here, Ruth Lawrence discovers how animals also played their part working alongside soldiers and civilians.
The vital role played by animals at war has been largely overlooked, yet horses, dogs and pigeons provided invaluable assistance alongside other combatants on the battlefield.
Horses were heavily relied upon in WWI and casualties were enormous but by the Second World War, their use was limited to the Mediterranean theatre. Over 6,000 horses were present during 1942 along with mules and camels. Among British forces all mounted units other than the Household Cavalry had become motorised, sparing horses the horrific suffering and fate they endured between 1914-1918.
In 1941, the War Office invited dog owners to lend their pets to the Army and within a fortnight, 7,000 offers were made by owners keen to help the war effort. Hertfordshire had a War Dogs Training School and many trained dogs were sent overseas on crucial missions.
In 1944, a Welsh collie called Ricky was sent to the Netherlands to sniff out mines, aiding troops that were struggling to locate and clear them from canal towpaths and railway lines. Two weeks before Christmas Ricky was injured during an explosion that killed the section commander. Despite receiving a serious head wound Ricky went straight back to work and sniffed out more mines, saving more lives. Ricky was presented with the Dickin Medal, the animal equivalent of the Victoria Cross, for his actions.
Several dogs played a part on D-Day, assisting airborne troops. Parachuted into occupied France under heavy anti-aircraft fire, their ability as sniffer dogs became paramount once on the ground.
The phenomenal canine sense of smell was a boon for locating people under bomb flattened buildings. A lady called Margaret Griffin formed a team with her two German Shepherds, Irma and Psyche, during the Blitz on London. The trio successfully helped locate 233 people under the rubble, 21 of whom were still alive.
War hero 'Commando,' was a red chequer pigeon used by the British forces in WWII. In his role as a carrier pigeon Commando transported intelligence in 90 missions. He was awarded the Dickin Medal for three notable missions in 1942 when he flew crucial information to Britain from France, including the location of German troops, industrial sites and injured British soldiers. His owner, Sid Moon, was a pigeon fancier who had served with the Army Pigeon Service during WWI and volunteered his birds to the war effort in 1939. When fighting ceased, Commando gained celebrity status and participated in an exhibition of wartime homing pigeons. His efforts were all the more exceptional as fewer than one in eight pigeons returned from their missions, most falling prey to marksmen, falconers, predation, bad weather or sheer exhaustion. Commando's medal was auctioned by Sid Moon's grand daughter in 2004 and purchased by a British collector for £9,200.
The importance of these animals to our nation during its darkest hours and darkest days shouldn't be forgotten this Remembrance Day.