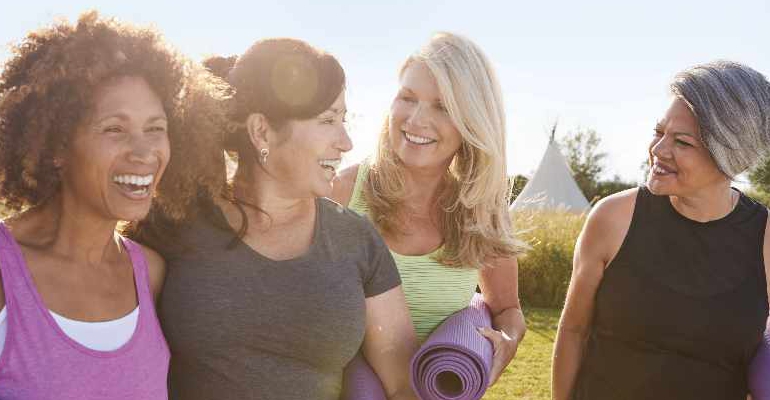 Enriching the quality of our daily lives, community wellbeing is all about building a vibrant and caring community in which we can all thrive and flourish writes Lisa de Silva
Community wellbeing is important for giving us a sense of belonging, developing inter-generational links and celebrating what we love most about our neighbourhood.
Recognising the strong link between personal and community wellbeing, some local authorities have pioneered Wellbeing Hubs, running workshops to help improve the health and social connectivity of their residents. There are also many groups and projects set up by volunteers to help improve local green spaces, social networks and facilities.
Giving of our time and energy to community wellbeing projects is rewarding and can give us a real sense of purpose and achievement. For those interested in joining a project or setting one up, think about what you most value in your local community to help focus your efforts. A visit to your local library is a good place to research what projects and groups are available in the area. Most groups are delighted to welcome the enthusiasm and commitment of new members.
CREATING A COMMUNITY WELLBEING GROUP
Find something that inspires you or commit to starting up a new group. Chat to friends and neighbours about the things you care about to find like-minded people. Once you have a focus, share your ideas on social media and notice boards to broaden your catchment area and work on building a team who can encourage, support and inspire each other. Once you have defined your focus and objectives, it may even be possible to get a grant from the government, local council or charity to help set up and achieve your aims.
IDEAS FOR WELLBEING PROJECTS
Green spaces have a proven positive impact on wellbeing and are good for both personal and public health. Community gardening, allotment projects, planting green walls to minimise pollution, as well as devising and implementing a park safety campaign, can all help to improve the local environment.
Projects and activities that bring people together, particularly of different ages are also a vital component of a healthy community. Ideas can include walking groups, choirs, art and craft projects, dance classes, coffee and board game sessions, cookery workshops, affordable and accessible exercise sessions and potluck community lunches, where everyone brings a dish to sample and share. Or simply start a social club for coffee, chats, talks from experts and local outings.
Sharing your expertise or knowledge can also be an enjoyable way to benefit yourself and others. Could you run sessions on money management, health tips, DIY skills, cooking, sewing and knitting crafts? All of these valuable life skills can make a real difference to people's wellbeing and help to build a stronger local community.